I've never used a compost tumbler. My main problem with them is that it is batch composting. You have to load it up with a batch of compostables (where were you storing them before you got a batch full?). Then while that is tumbling, you can't keep adding more or you will never have finished compost. Where I used to live, I could not have buried kitchen scraps - raccoons and other critters would have dug them up again. Now I think I could get away with it, but (sorry), it always seemed kind of yucky to me. Do you mark the spots so you don't accidentally dig into them again, when weeding or planting?
If I were going to have tumblers, I would want two or at least one of the two chambered ones: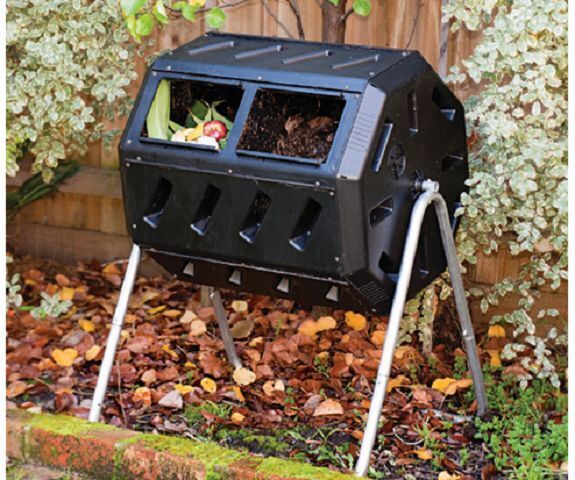 When I moved here at the end of summer last year and no leaves were coming down yet, I just used torn up paper and cardboard as browns.