I have horses and access to manure and old hay. Also get grass clippings from mowing the lawn. Have a compost container on my kitchen counter where I add coffee grounds, old and leftover vegetables, egg shells, leftover meal plate scrapings (no meat obviously), etc.
I know what to put in there after reading the how-to posts about browns and greens.
I just got a new compost container for outside. I had some manure, old hay chaff and grass clippings and put it in there, about 1/2 full. Then I added two plastic coffee cans full of kitchen compost. The first ingredients I put in were very dry so I added some water. Was that okay? I wasn't sure how it would break down being as dry as it was. I gave it a few turns to mix it all together. I have the compost bit next to my garden.
I have a few questions.
1. How often should I turn it?
2. What time frame can I expect it to be ready to use?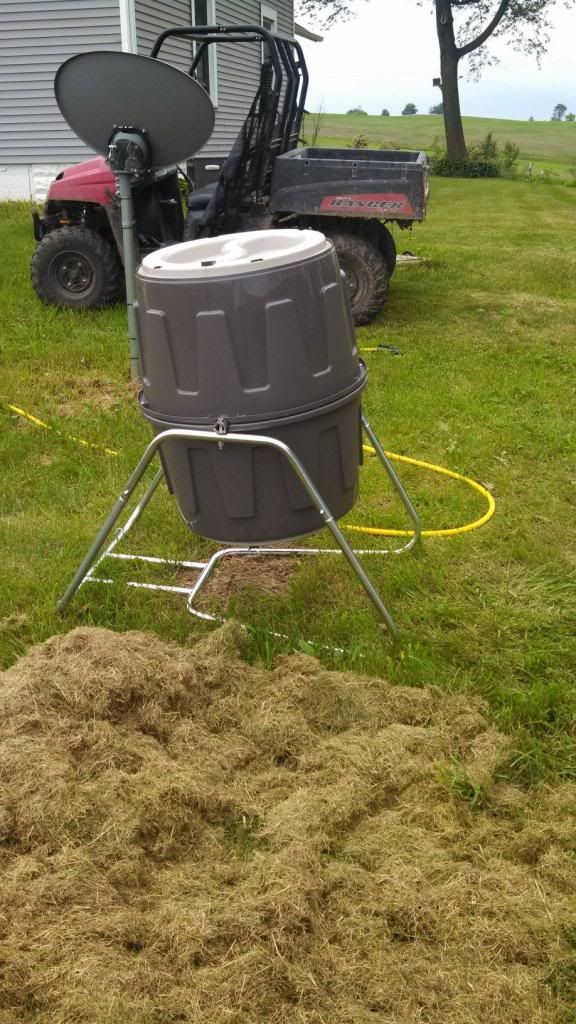 Another thing, I already had my vegetable garden in when the rains came and flooded it out. It rained for weeks here (Iowa). I started new seeds and they're just about ready to plant outside. I went out to assess the garden bed and it was full of ground covering weeds. I covered it with a layer of newspaper and grass clippings. I plan to bring in new garden dirt to go over this pile this coming week.
1. When can I plant my new plants?
2. Do I have to wait until the newspaper breaks down or can I put the dirt over what is currently there and plant?