some of you may remember me asking about making a compost tumbler out of a grass seed mixer my dad has but no longer uses. well, i got it done...here's the pics...be sure to add your comments!
here's what i started with. it's a 30 gal drum with a hinged lid. he used to sell custom grass seed mixes but no longer does so this was just sittin in the weeds.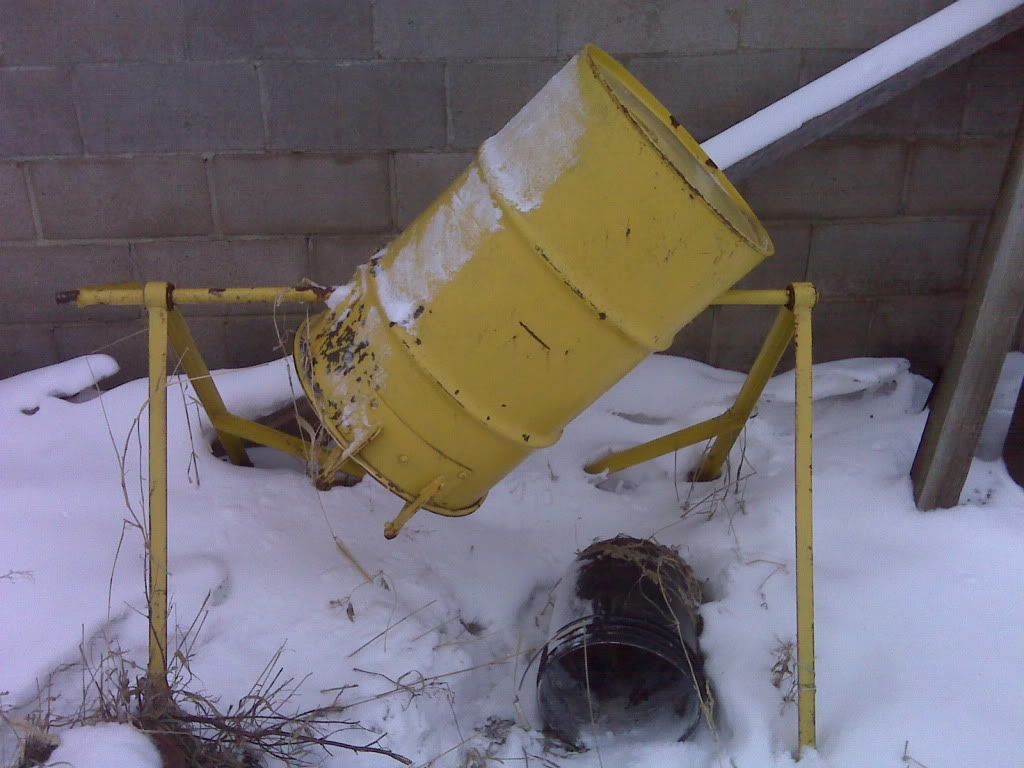 and here's the after pic.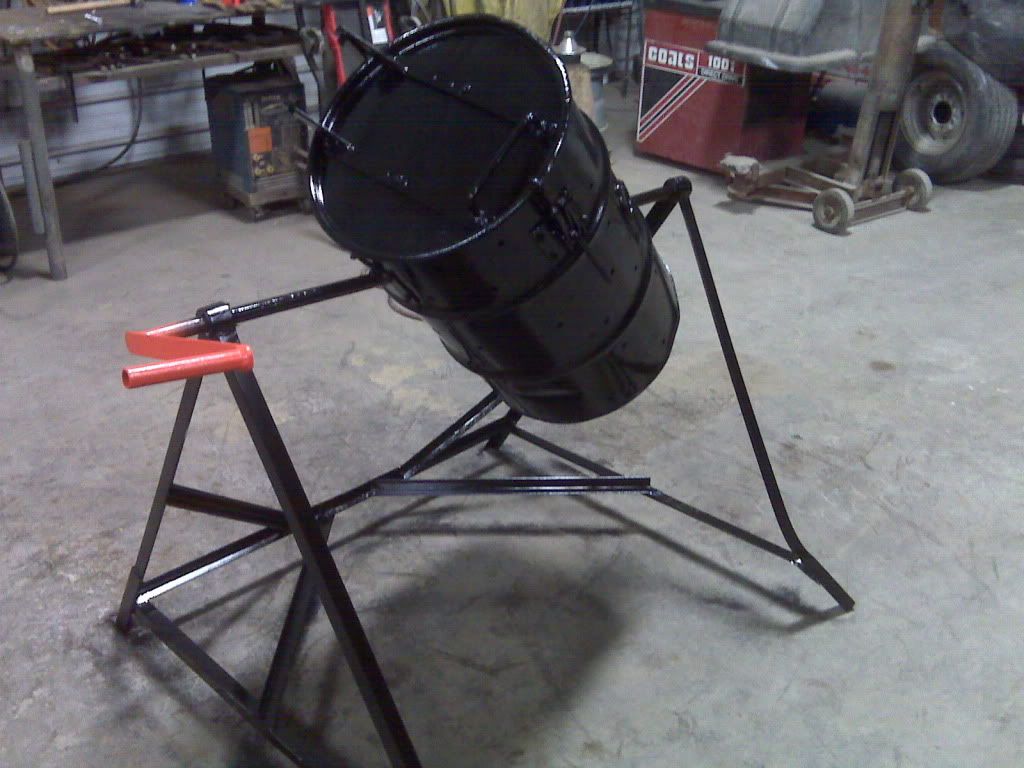 another angle...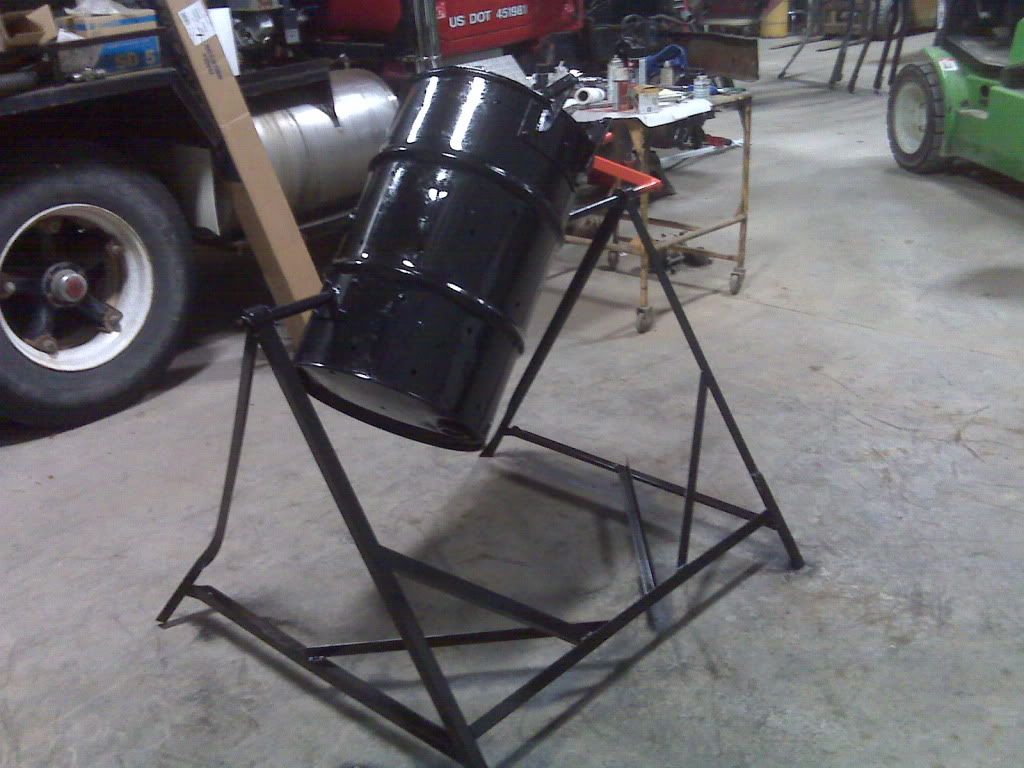 the inside of it. kinda hard to see but i welded 1/2 inch rods 6 inches long inside of the drum to help stir the mix. you can see the holes i drilled pretty well too...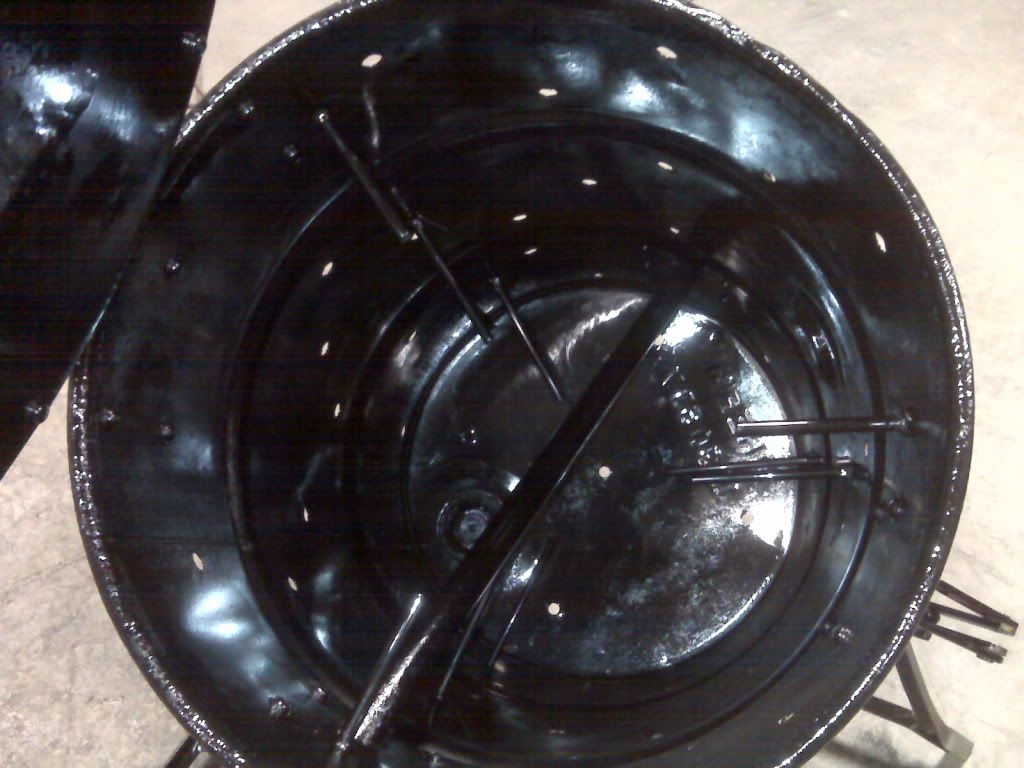 what ya'll think...will she do the job?