We build our compost bin yesturday. We decided to use an old beer bucket a friend gave us when he moved, and an old piece of aluminum that was collecting dust in the garage.
Long story short, my fiance attached hinches and a handle after cutting the aluminum. Here's what it looks like...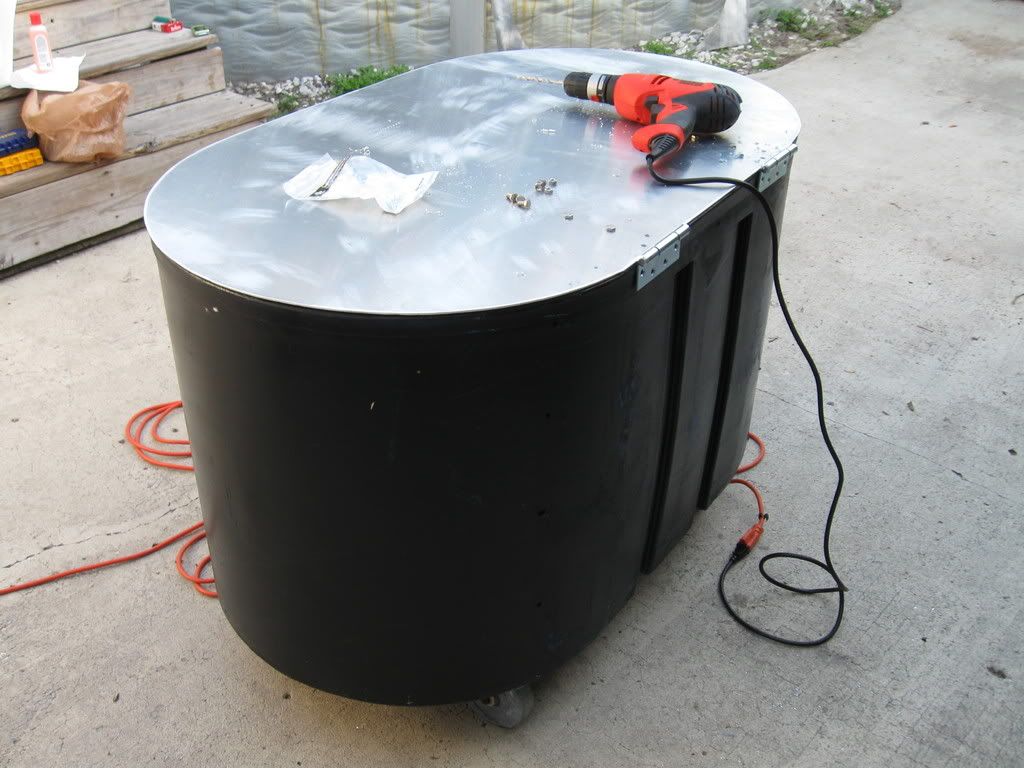 The Start
The Aluminum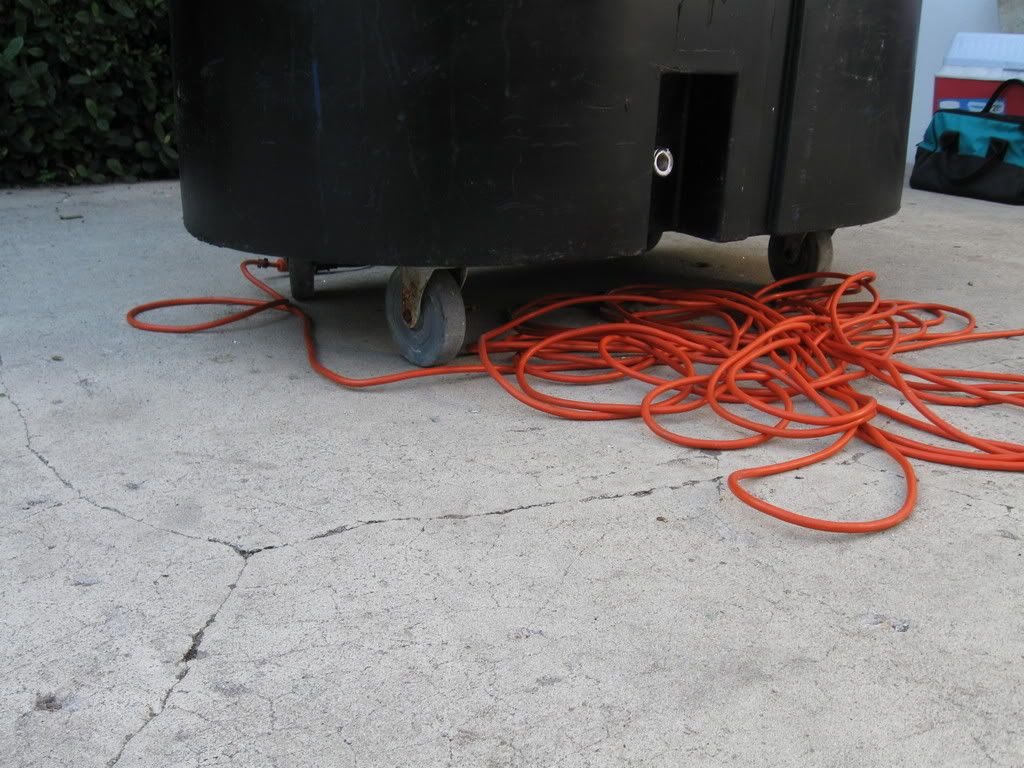 The Wheels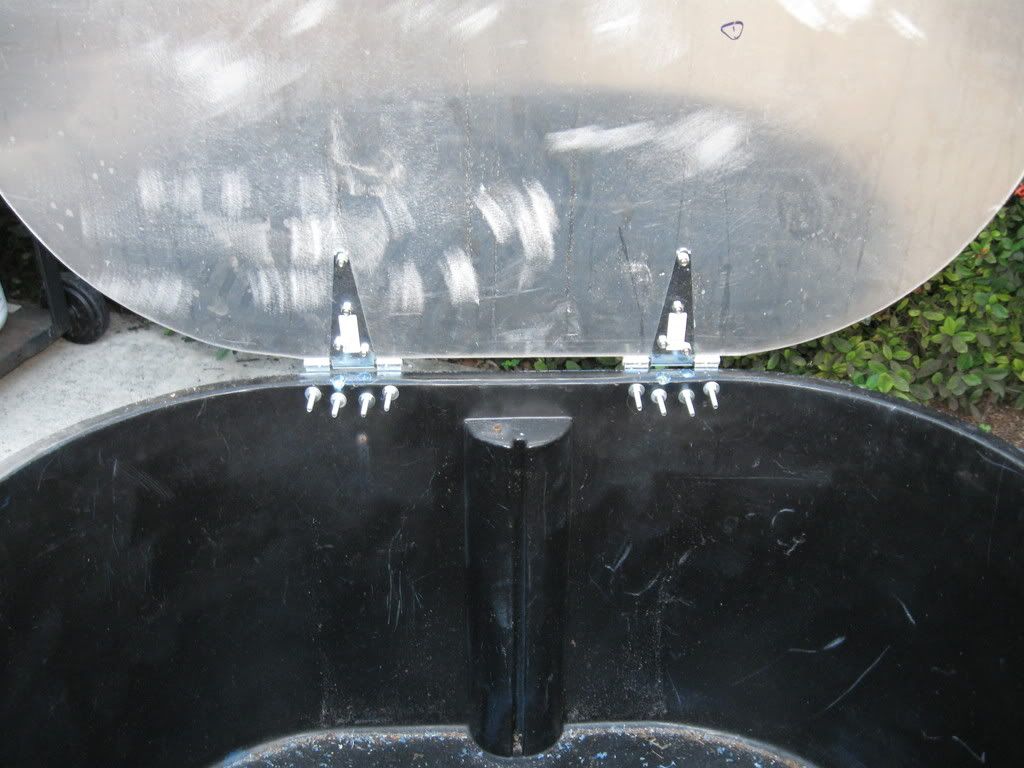 The Hinges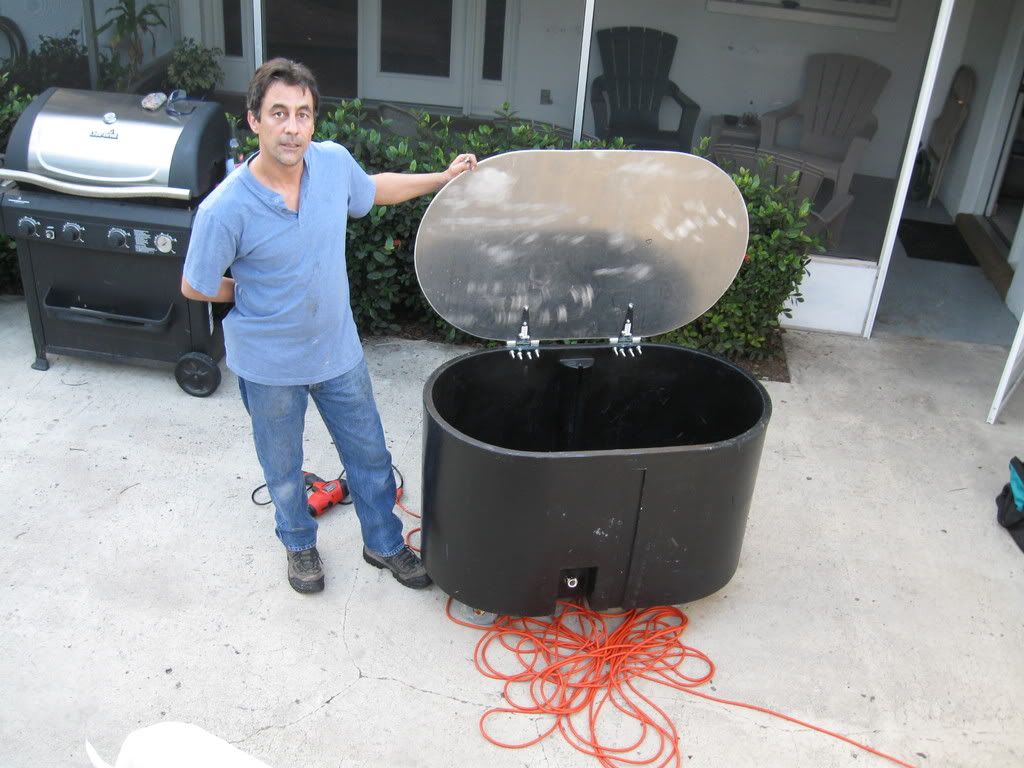 All Done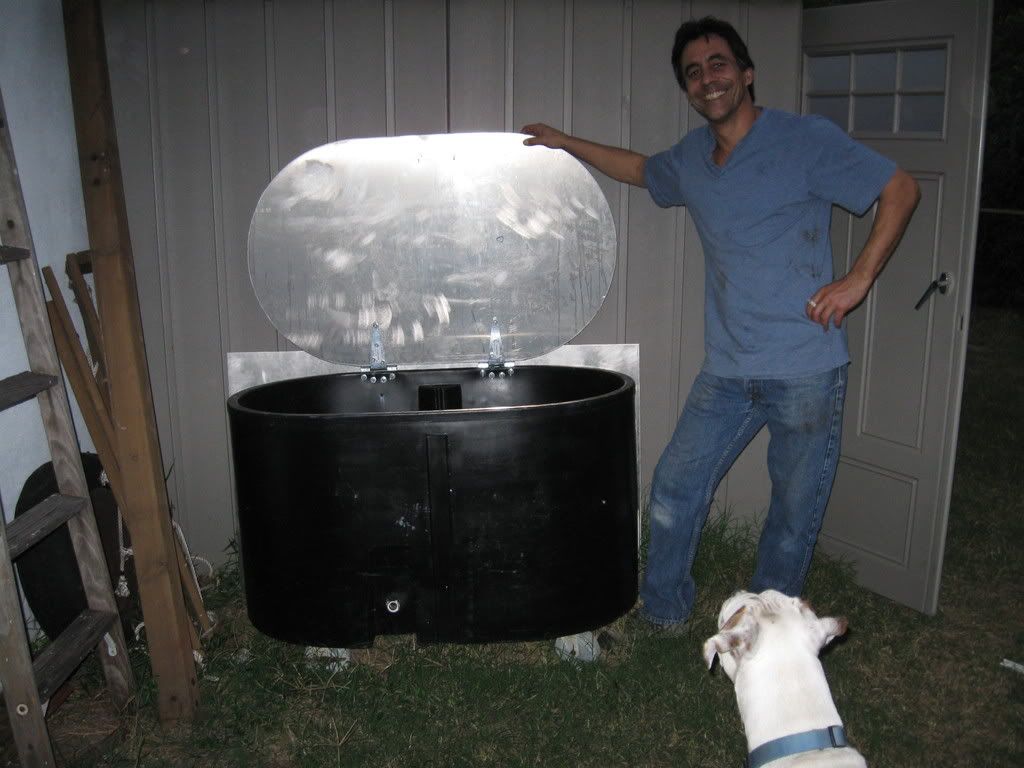 Where it goes!!! This is where to compost will be stored.
But it has wheels, so I can move it wherever I want!! YAY!