I went for a walk down the road to our house and took some photos of the country road we live on.
Our place on the road.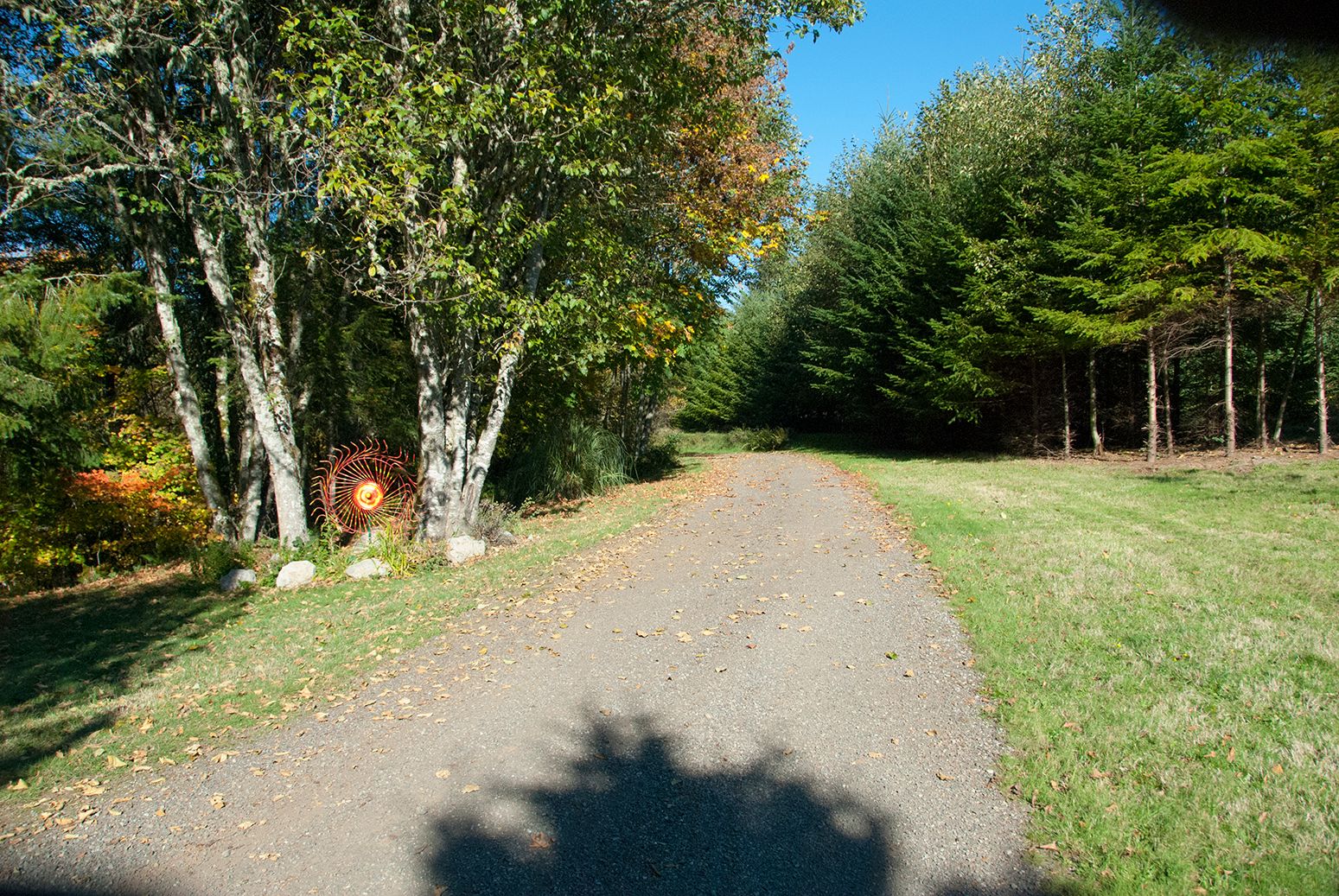 In our yard.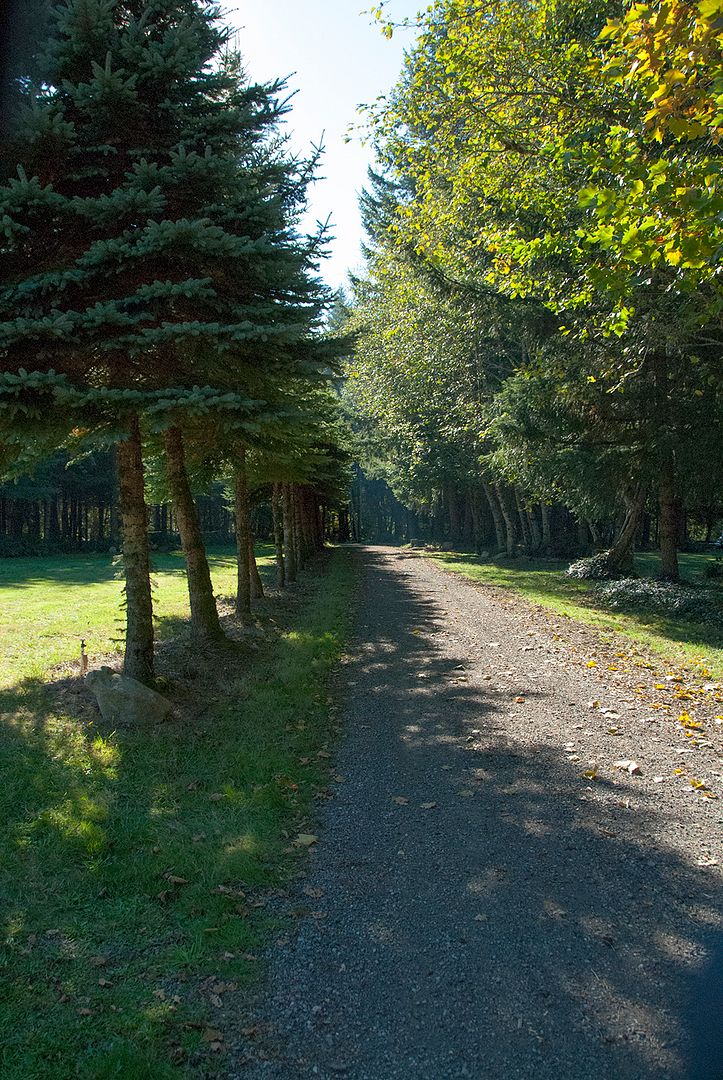 Looking past our berry garden from the road.
The road looking at the garden, and greenhouse.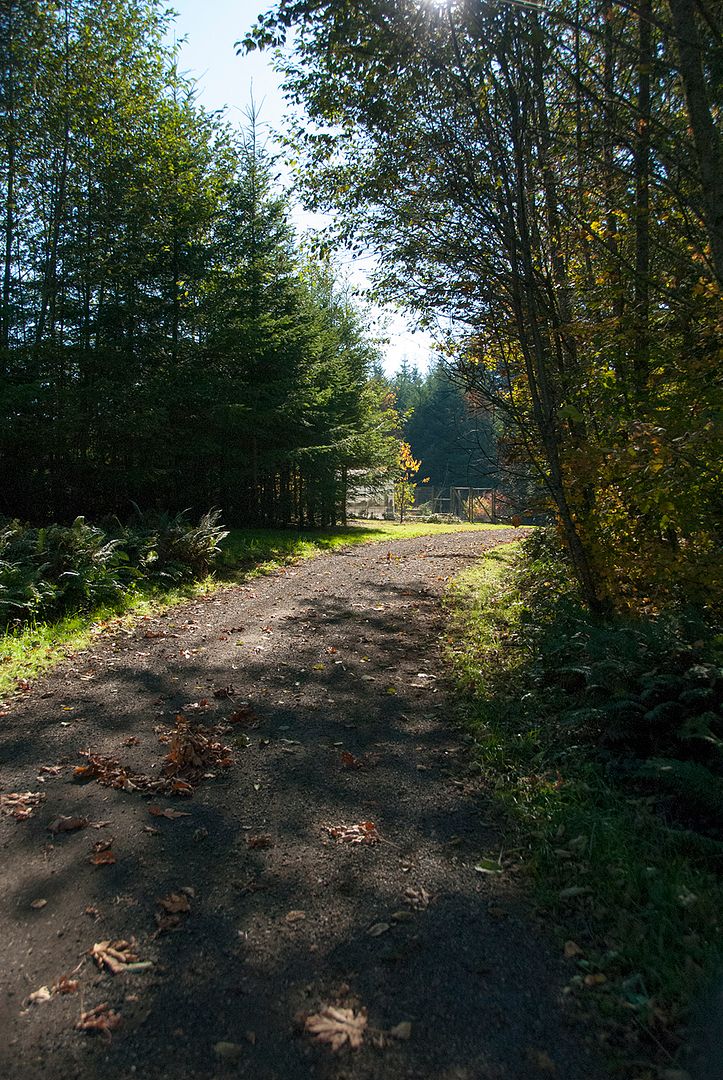 My neighbors dog, she likes me a lot, and follows me around.
On the road.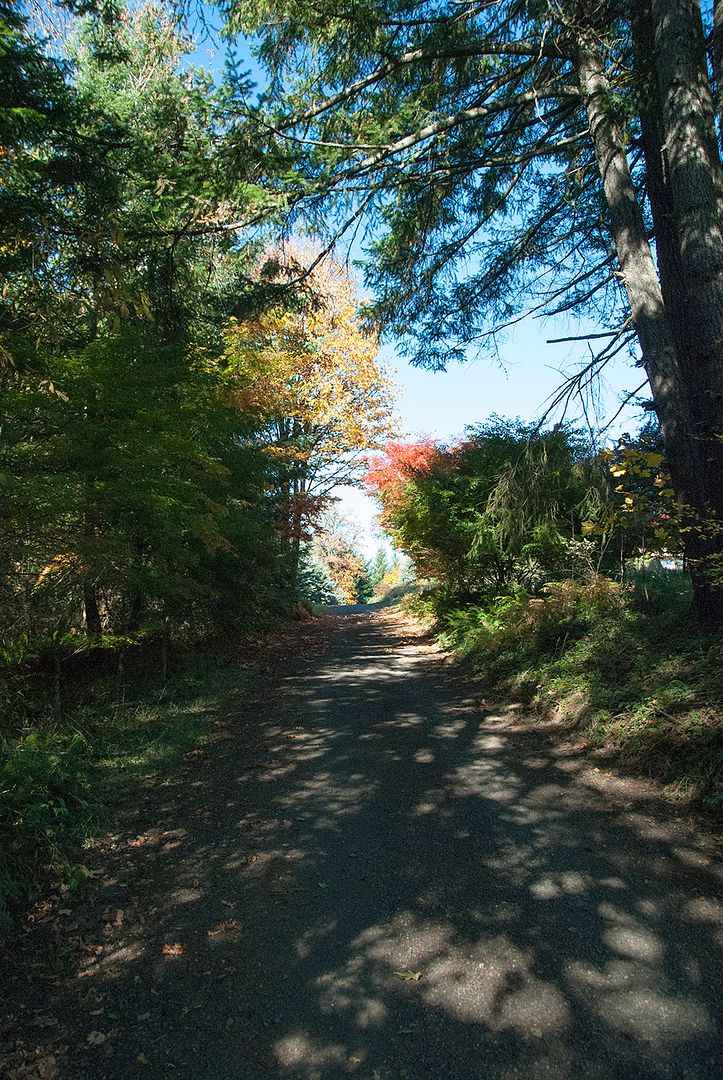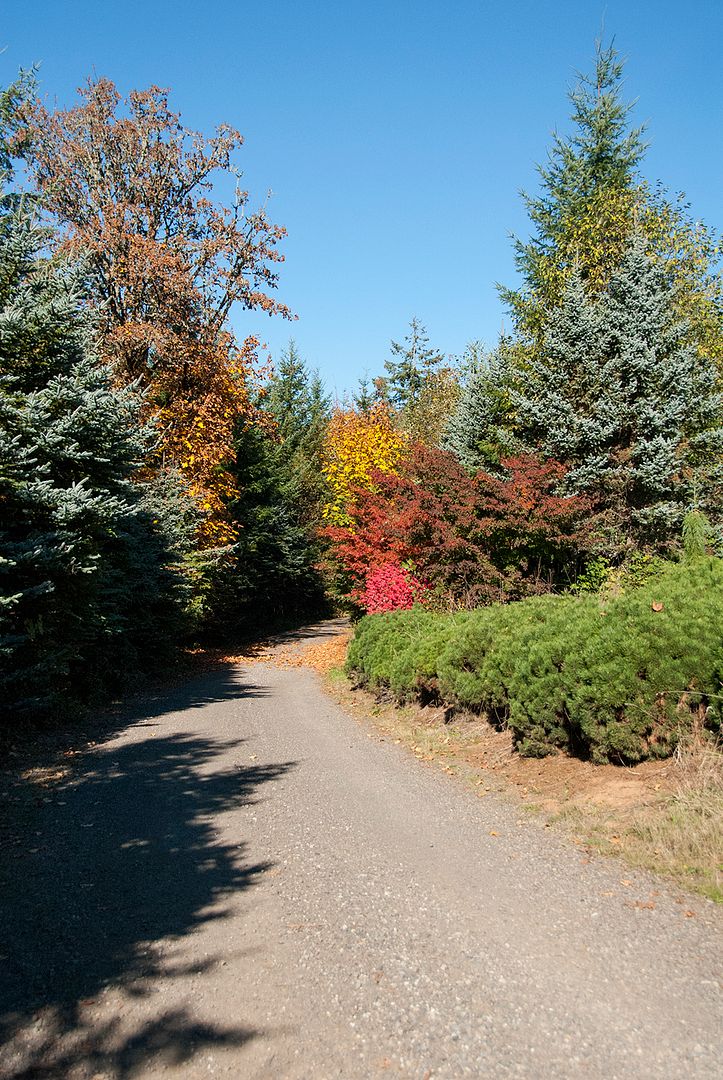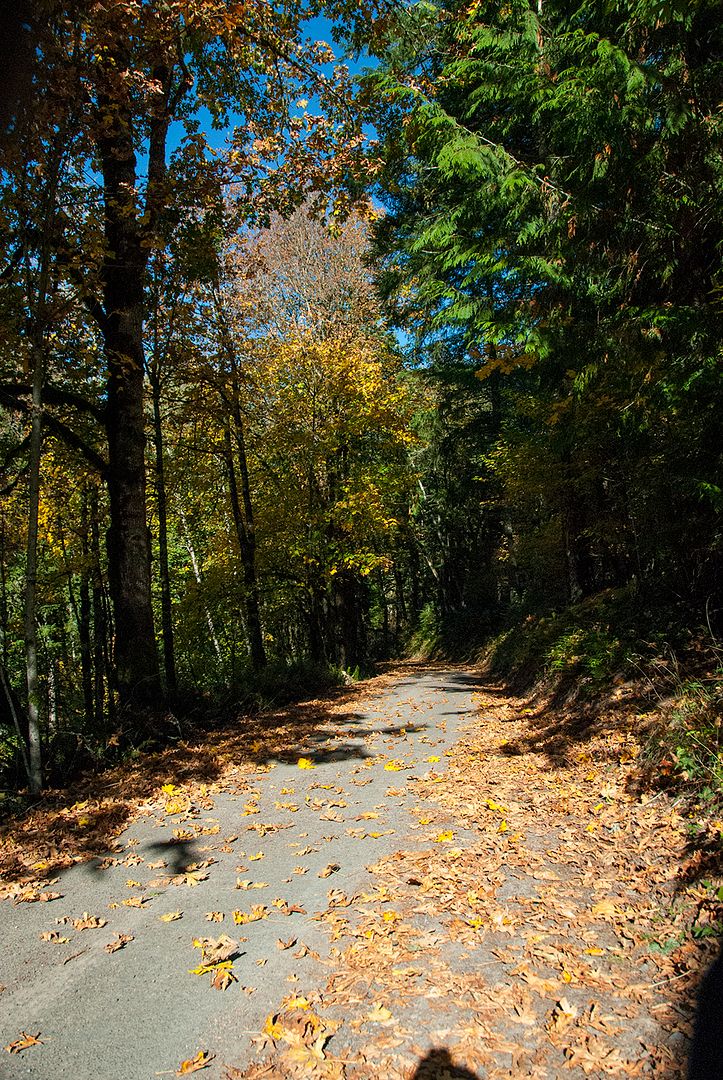 This side road leads to one of the neighbors places.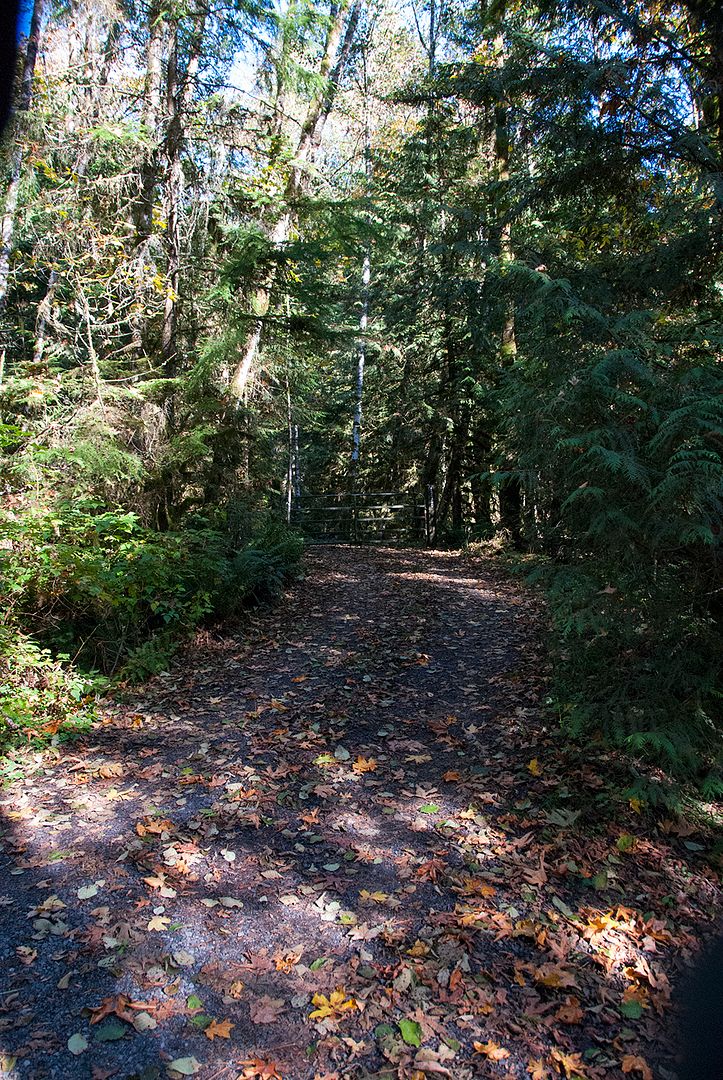 More of the road.