I have some downed trees that I am cutting up for firewood, this one is 150 feet long so it is a big tree. I have about 30 feet to finish cutting and dragging up the hill. Going up and down this hill and cutting the logs is a work out. I always bring two or more saws in case one gets stuck, I am using the big one with a 25" bar. I have been pulling the logs up the hill with cables, pulleys, and the tractor. The orange pole thing is called a peavey, it is for rolling logs, I put a lifter foot on it for lifting logs off the ground for cutting in to chunks.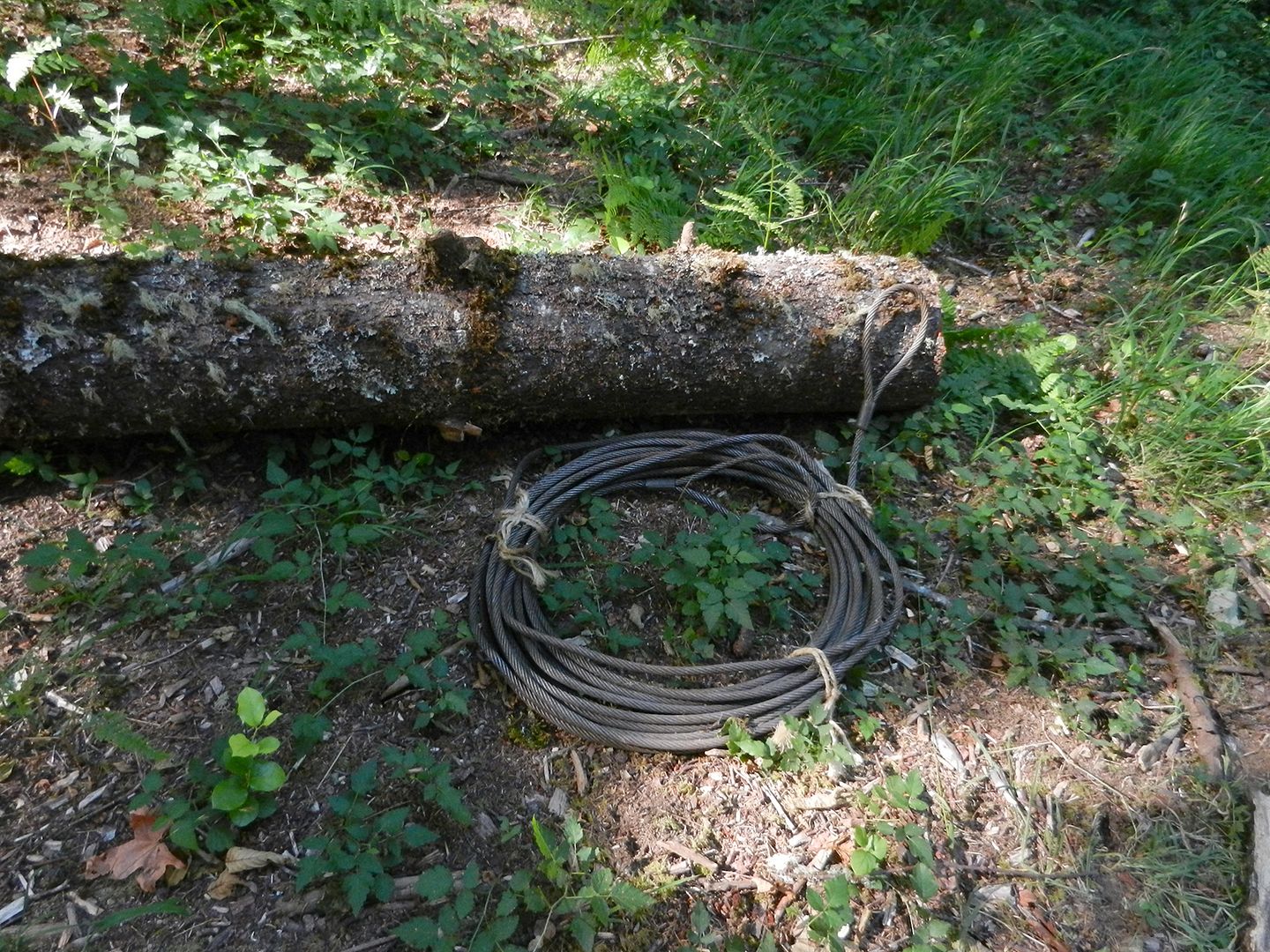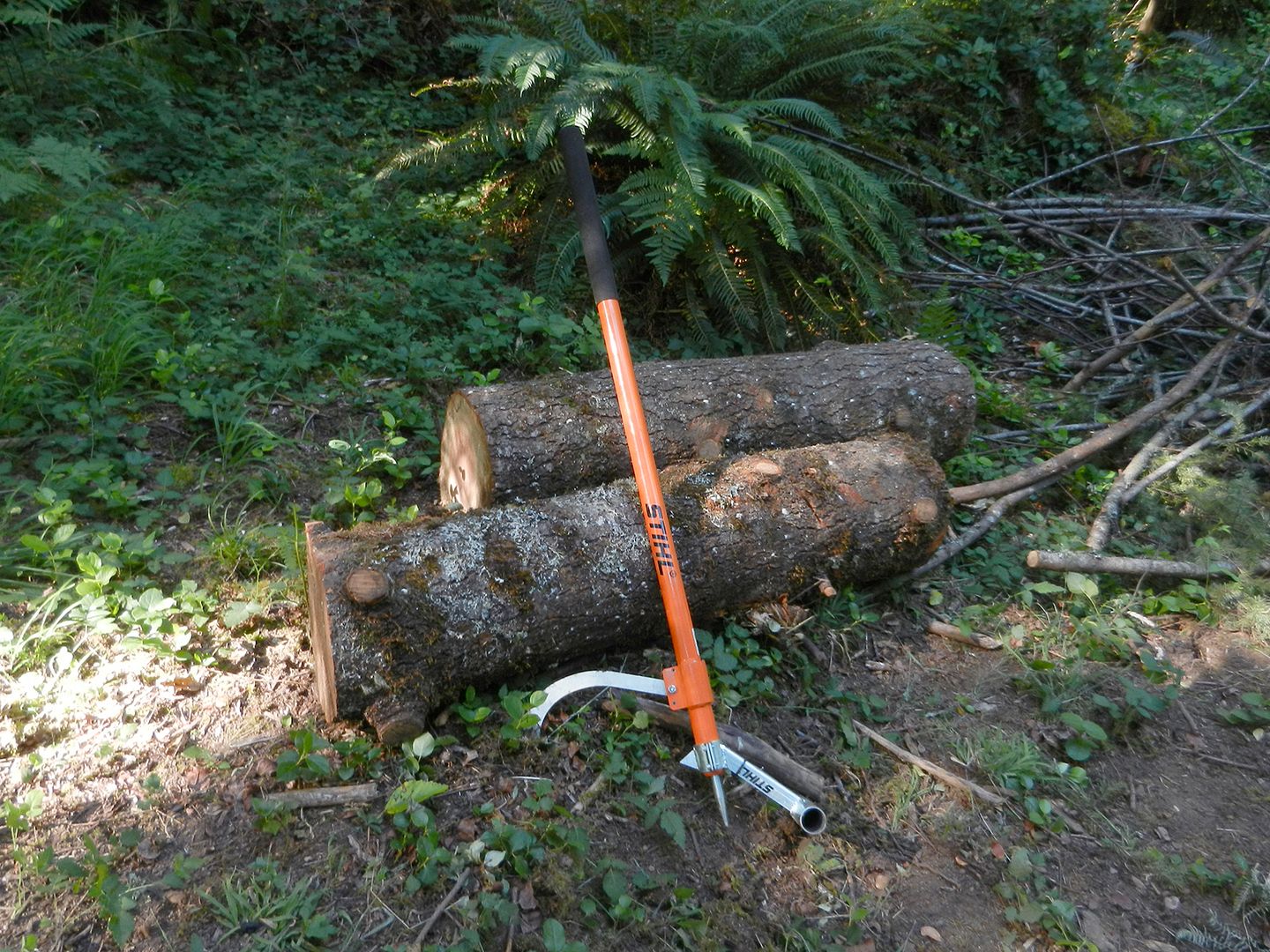 Looking down the hill, that log way down there is actually very big.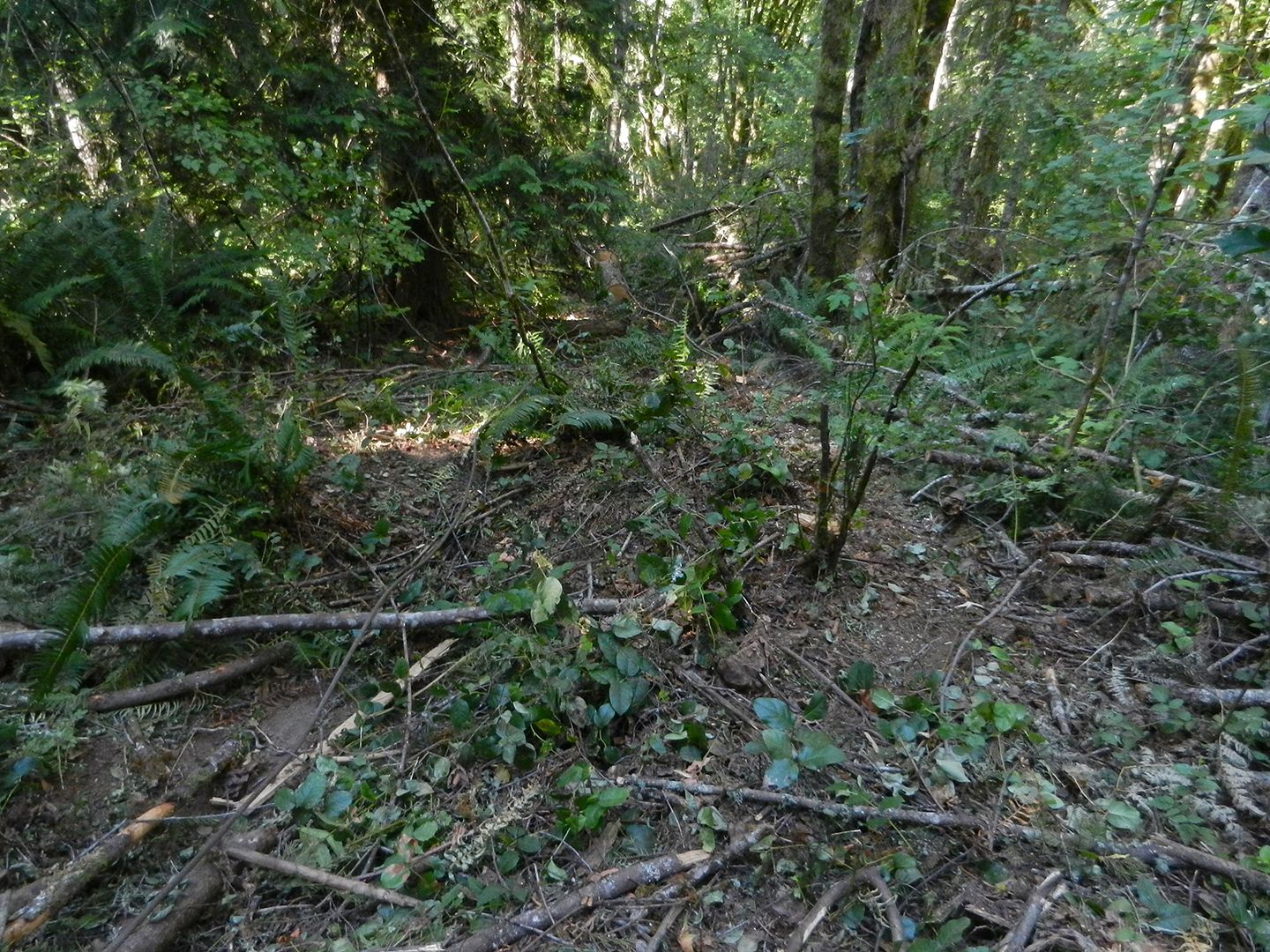 Log I pulled up the hill.