This is what I see from the windows at my computer, I just took them of this foggy morning. It is a nice place to do my creative stuff and to go on line and communicate with fine people like you. The inside photo is of my computer station where I am sitting right now. Sara my cat is in the chair next to mine.
A zoom looking to the garden.
Zooming in on the garden from the window.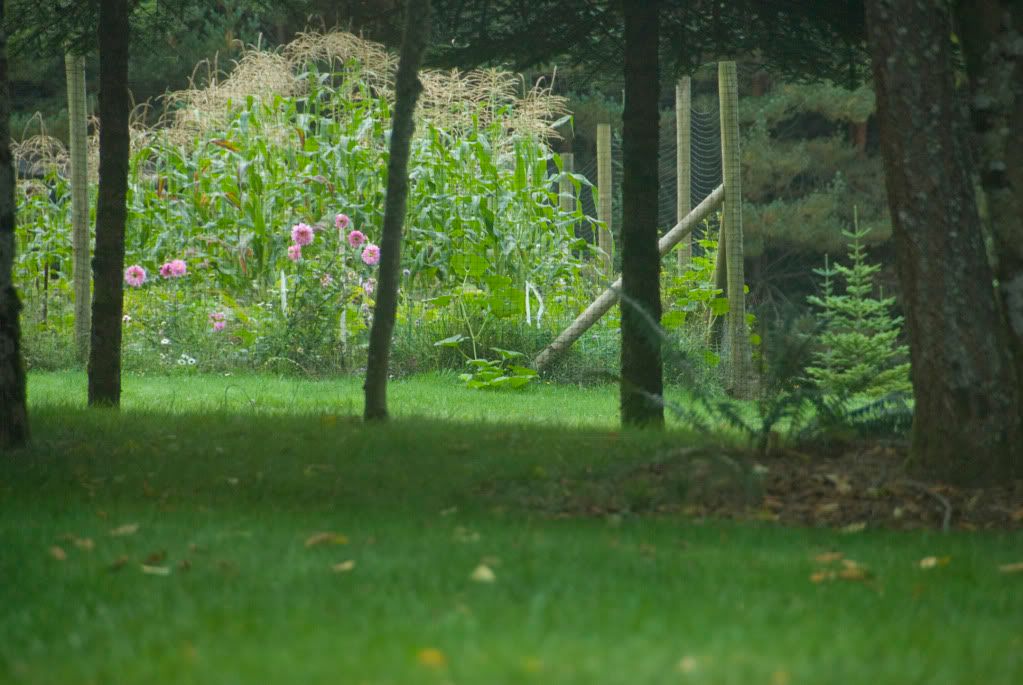 Where I am sitting.