I got this rock last year at the mountains, and I don't remember what it's called.
Some of the rocks I got could be cut, and I need to know if this one can.
If I knew the name, it would be easier to know if it could.
Not the best picture. It's a greenish, blue... almost clear.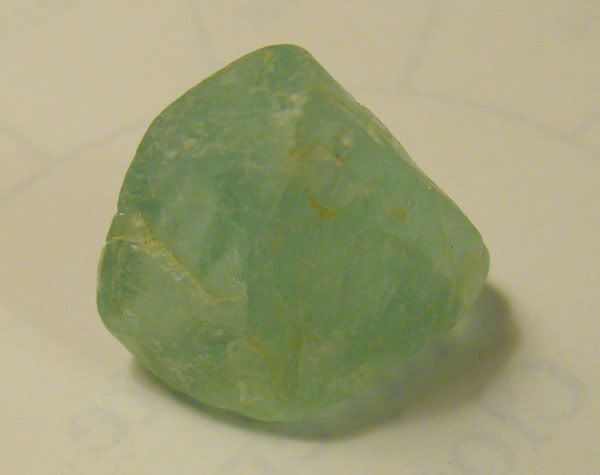 Thanks a ton!
Ashley