Hi all! I figured I'd share a pictorial tour of the country I live in. Ecuador is a tiny and all but forgotten country between Colombia and Peru; it sits astride the equator and contains the headwaters of the Amazon River. I, being from frigid Northern Canada originally, think it's paradise and plan to live here the rest of my life.

I'll keep adding sections to this thread as I find the time. I've been to most areas of the country (Galapagos being the notable exception) and will try to show them in a way that would make sense if you were on the busses with me.
The capital of Ecuador is Quito, which recently celebrated its bicentennial of Spanish foundation; the area has been inhabited continuously for more than 3,000 years. Quito's "Old Town" is a UNESCO World Heritage Site. Quito is also notable for being one of the longest cities on the planet - although it's only about 20 km wide, it's more than 100 km long. It's also one of the world's highest-altitude capitals; at 2,850 m (9,000') above sea level, it's only beaten by Lhasa (Tibet) and La Paz (Bolivia), and then by only a handful of meters.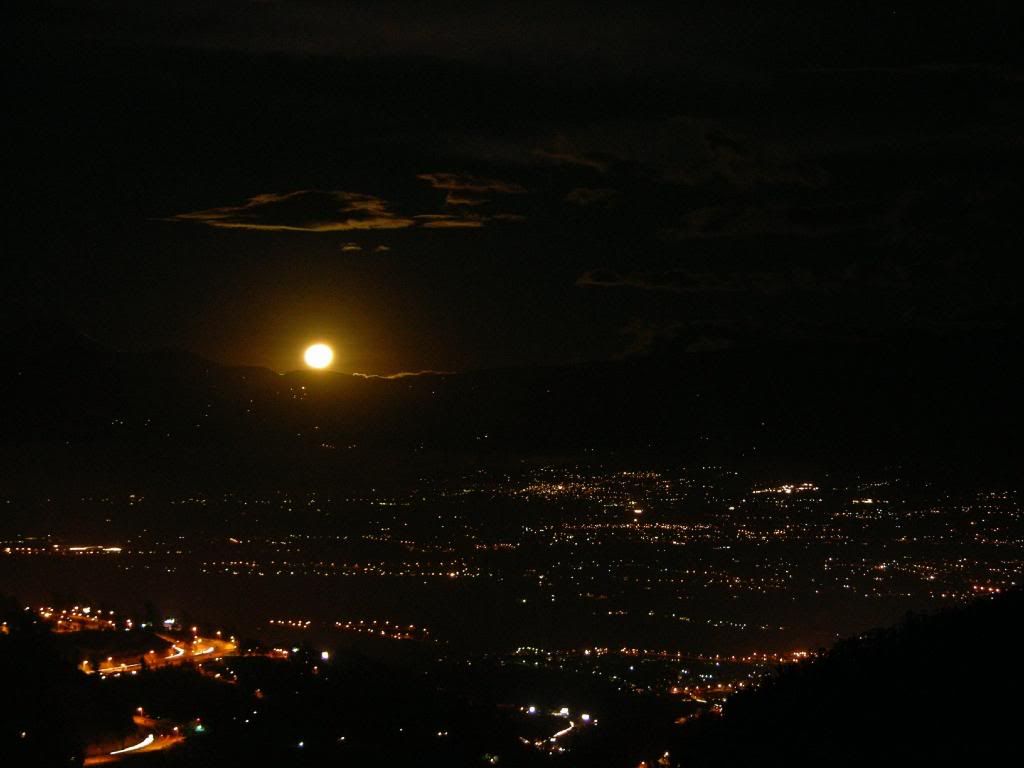 This view, up Calle Venezuela in the Old Town, shows Quito's Gran Basilica.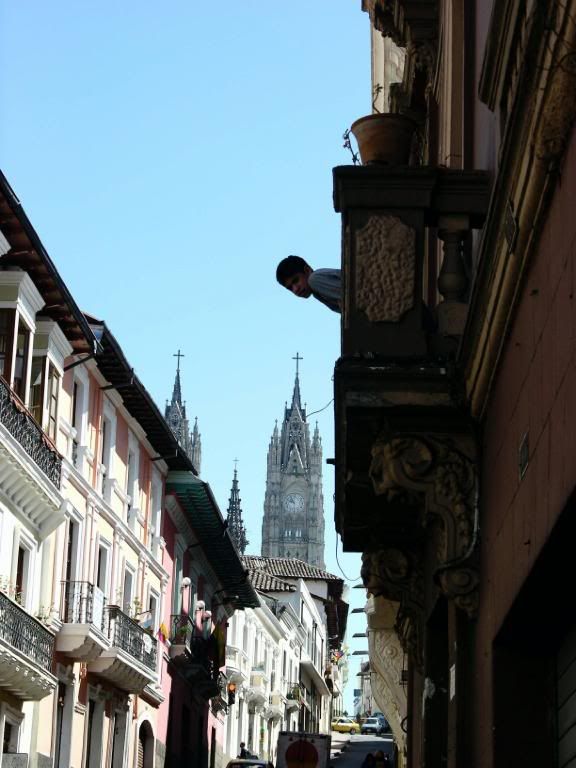 The Basilica is a Gothic-style cathedral with a twist - it was carved by indigenous stonemasons, and they used local animals for the gargoyles and grotesques in place of the more traditional dragons. Hence, the nave tower is graced by condors.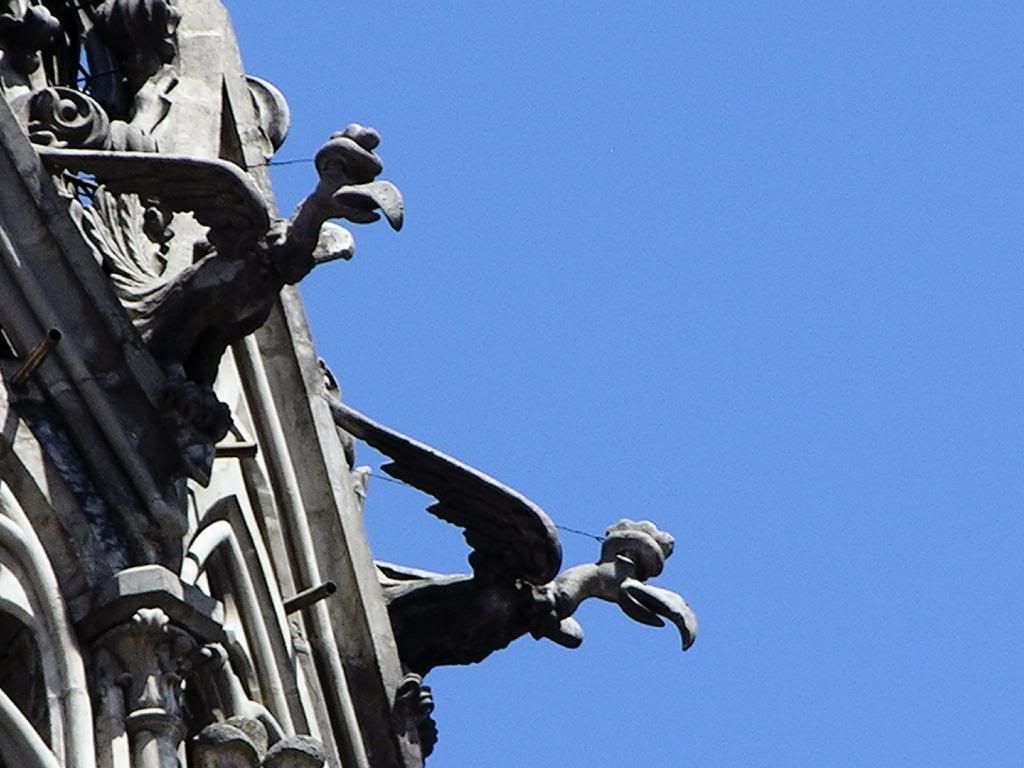 Quito is located at the top of the highland Avenue of Volcanoes; from various parts of the city, you can see:
Volcan Cayambe (active)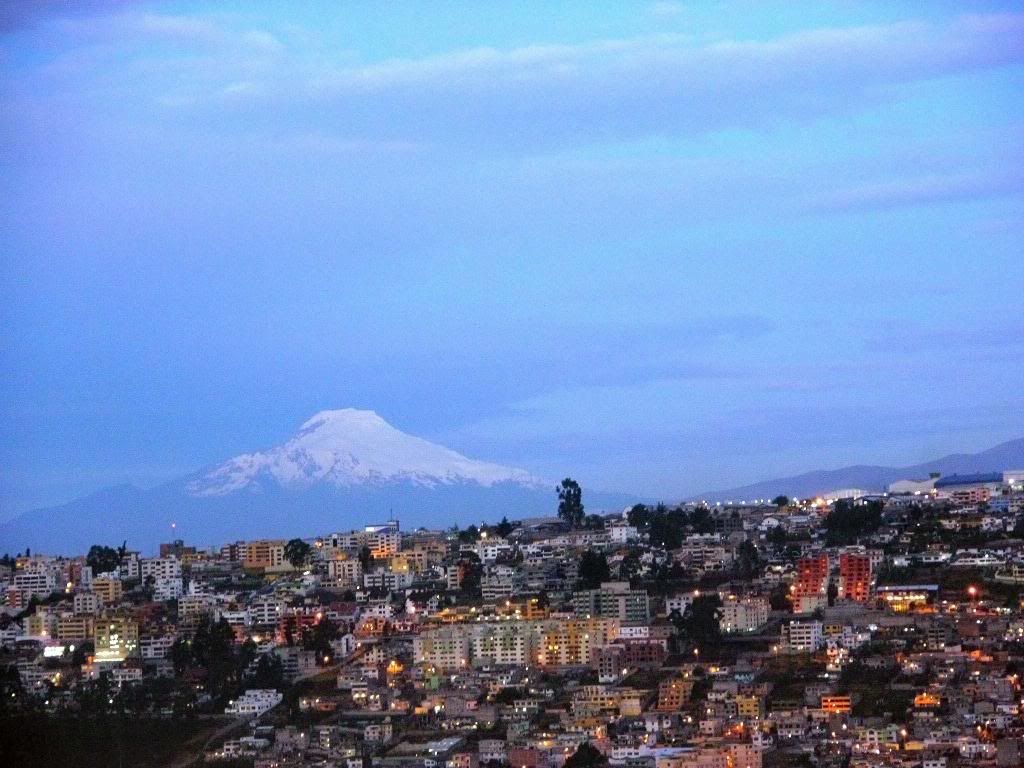 Volcan Pichincha (this photo was taken from a neighbouring town; Quito is built on the slopes of Pichincha; it's an active volcano)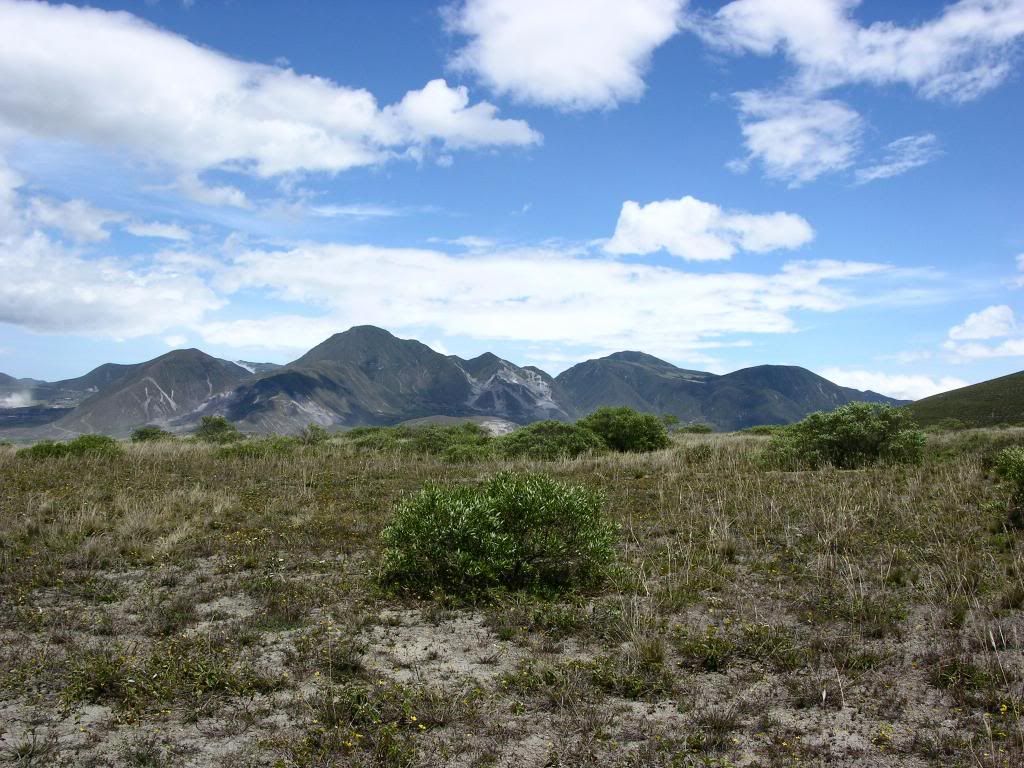 Volcan Antisana (dormant)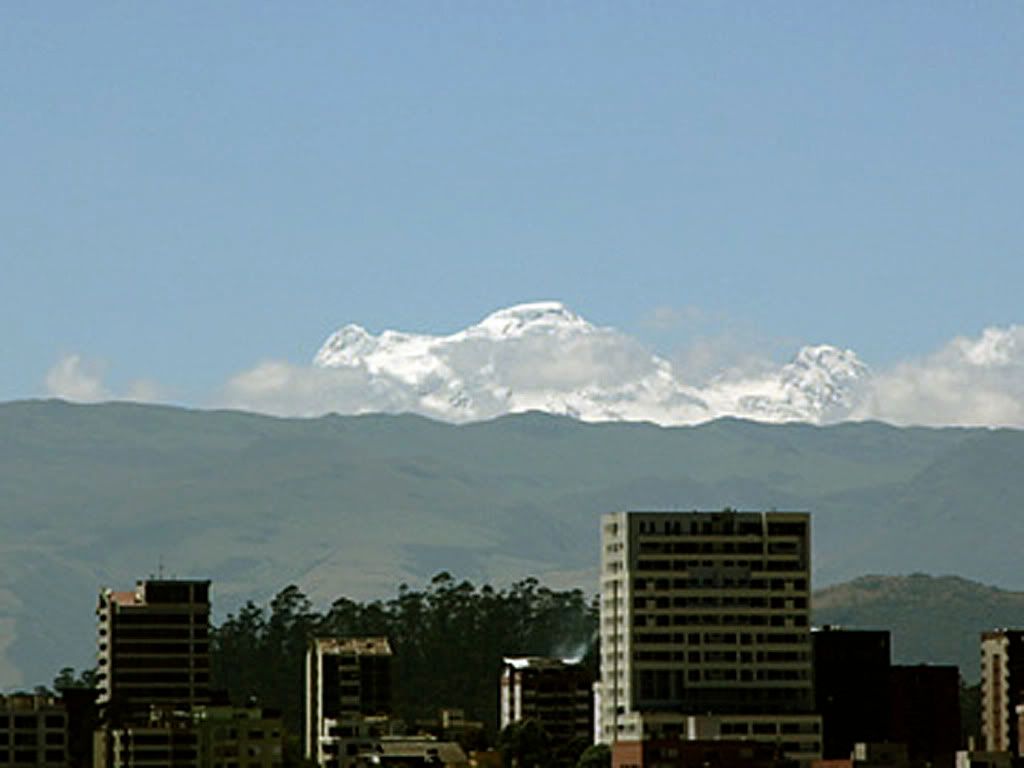 and Volcan Cotopaxi (active)