Nothing has changed really. Besides maybe a renewal in my faith of my local community and in our ability to use our noggins to make a new option for ourselves. We panicked when we found out he had been laid off and after a few day's of fear and worry I picked myself up dusted off my praying knee pad's and got to work (and posted some ad's on CL) before we knew it we had responders flooding my inbox. It was really inspiring to have that much caring come forward. The general consensus is that
"there is a family in a hard time and they want to live a healthier life and eat their own food and darn it I want to help! "
We had donations of welded wire, posts, 2x4's, really everything and then some of what we needed to make our coop. It was amazing. Now the girls have their coop and pen, (in fact I'll upload some snap shot's of them this AM) it's not perfection. It's shabby and pieced together the best we could do. But I look out into our ramshackle back yard and I see perfection. It's all recycled material and the entire thing feeder's (that we built) included we spent a total of 66 dollars. I count that as a win!
As far as the DH's work situation... he hustles. He cut's lawns, paint's fences, dig holes for plant's, ect. to try to make end's meet. It's not much but we make it. Of course this will be the first summer break we will be responsible for my step son on long stretches of time. So I have to figure out how to feed him too but in the end I know that between both of our amazing family's and ourselves we will all be just fine.
My 3 sisters plantings. Just got my first yellow crook neck squash it was tiny but perfect with dinner!
My herb garden, cilantro, dill, and mint
early this am's view from the house. A but messy and misty but you get the idea
My main bed with too much stuff to list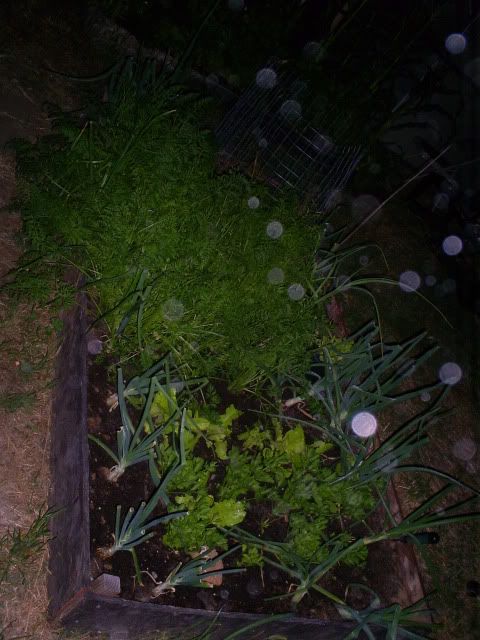 these guy's have done much better now that they have plastic down keeping the fruit off the soil
Here's the set up we added the pvc pipes to the roof to raise the roof lol
We bought this rabbit hutch from a lady when it looked like this
Then we got some donated pallet's and paint and made this
the girls really like it by the 3ed day they were putting themselves to bed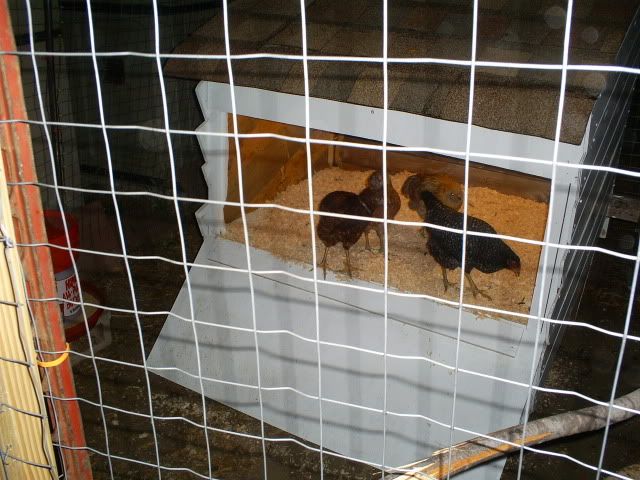 We made a automatic water and feed dispensers for 17 bucks (for both)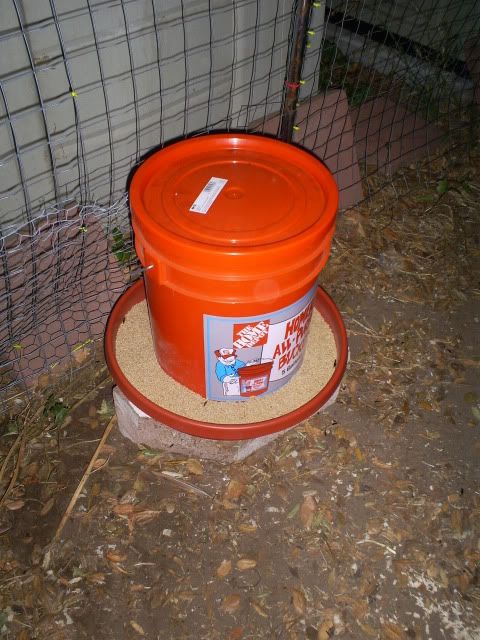 It has a light fixture in there too that we will add a heat lamp bulb to for winter months.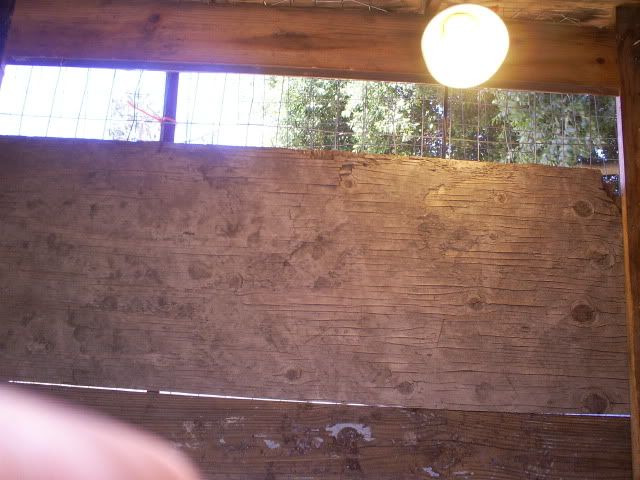 Here's the girls
Jazzy Jasmin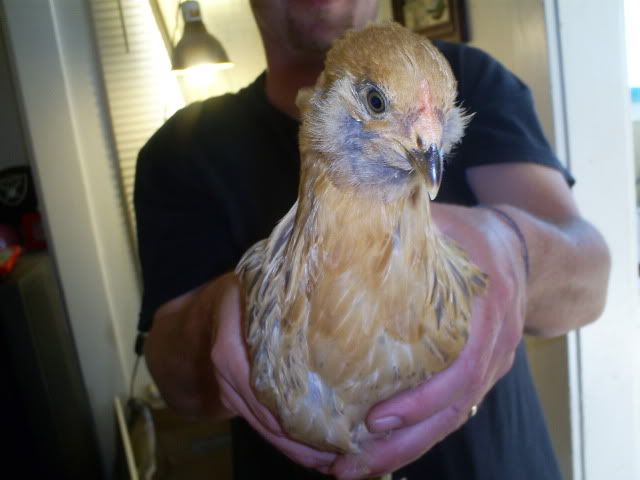 Stripes
Our goofy fearless Violet
And Rose the brat