I had a new lawn laid at the weekend, and it already has brown patches and lines, but not where the joins are!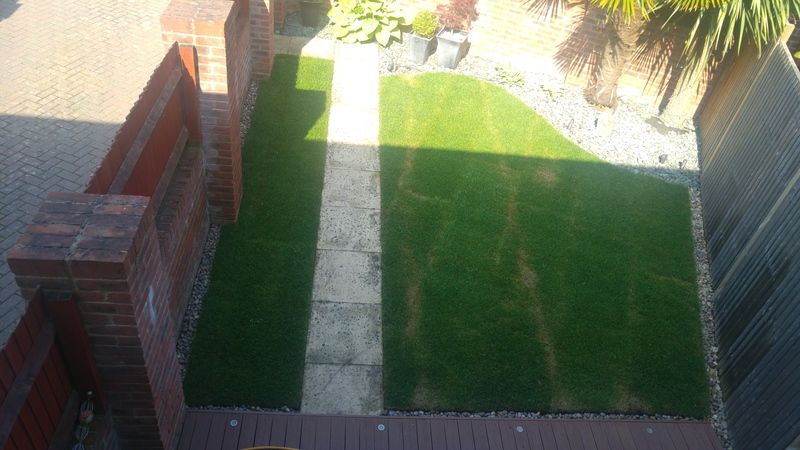 -Rowlawn medallion turf
-Ground was fully rotovated
-Nothing else underground
-No treatments added
-No pets, and no animals accessing garden
-South East England
-Sprinkler on for around 20-30 minutes everynight
-Sunny each day
Any thoughts about what is causing this, and how to deal with it?! Is this common with new lawns?