Hello all,
Thank you in advance for your help and advice here. We had new Palmetto St. Augustine put down about 4 weeks ago. I believe all is going well but I did have a couple questions/concerns that I was hoping you guys might help out with. A quick note: Yesterday I mowed it for the first time at a height of 3 inches.
After looking at the attached "high-level" pictures...is this about where it should look after 4 weeks or should it be "fuller"? If tested pieces around the yard and everything seems to have started rooting well (which is why I felt comfortable mowing).
I've noticed some scattered nutsedge around the yard that's not focused in any particular area. I've read that nutsedge thrives in wet marshy areas, so I'm hoping it will be slowly phased out as I continue to reduce the frequency of watering. Is there anything else I should do here, other than manually pulling these when i see them?
There are a couple of small spots that aren't growing as well as the rest. It seems focused on certain sod squares, almost like they were bad to start or something. I've included pictures of these as well as closeups.
At 4 weeks...how much water should i be putting down (removing rain as a factor). Temps here around in the low 80's during the day and upper 60's at night. Should I still be at multiple waterings per week or just once a week now?
Lastly, if after viewing the images below you think i might be over watering...please let me know that as well.
Thank you again for your help!
These first two images show a high level view. I believe pretty much everything looks good so far.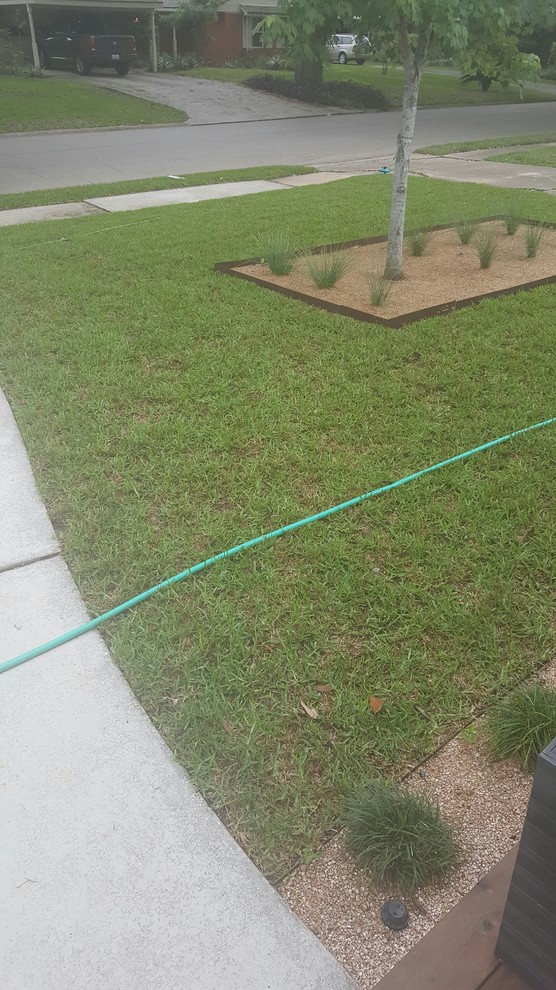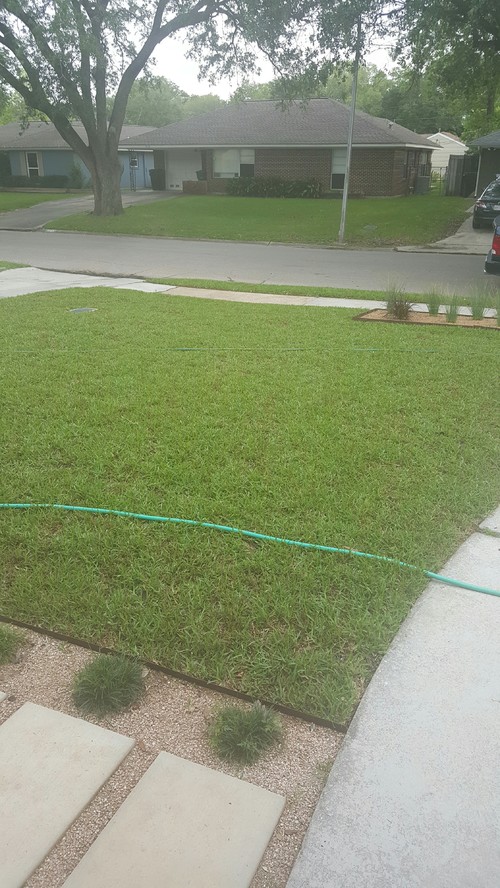 This image shows one of two areas where it seems 1-2 of the pieces arent taking as well for some reason.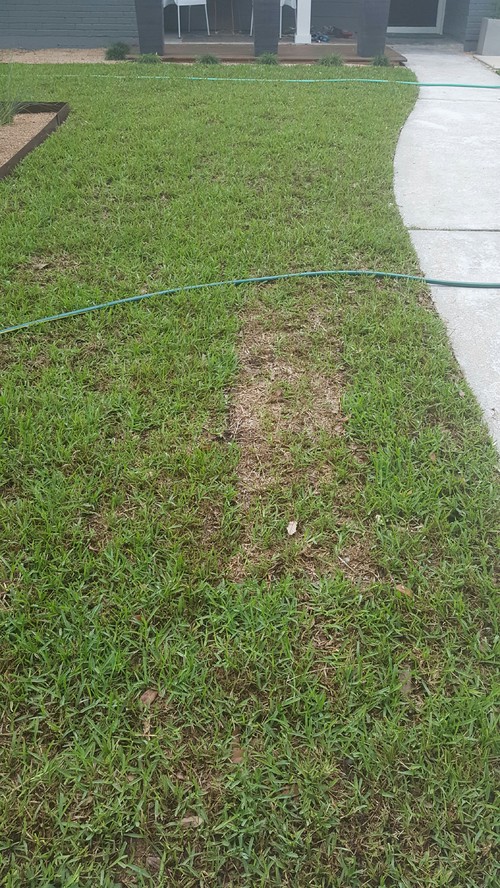 Closeups of areas not growing as well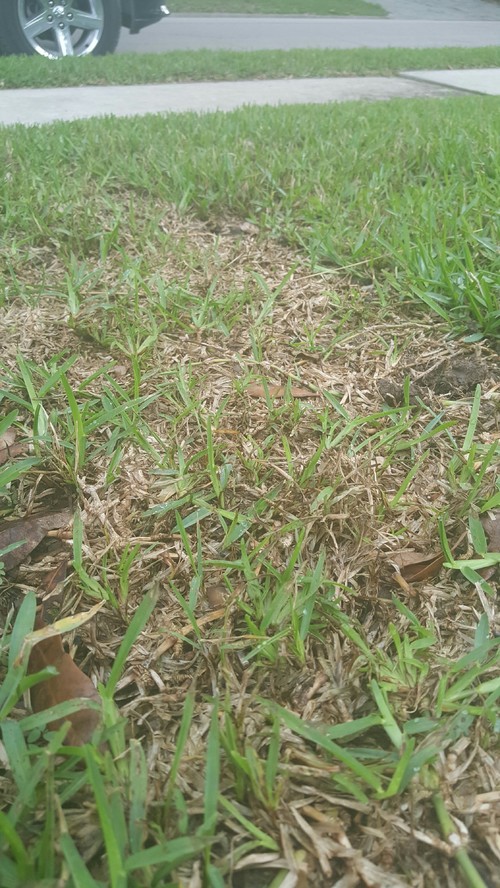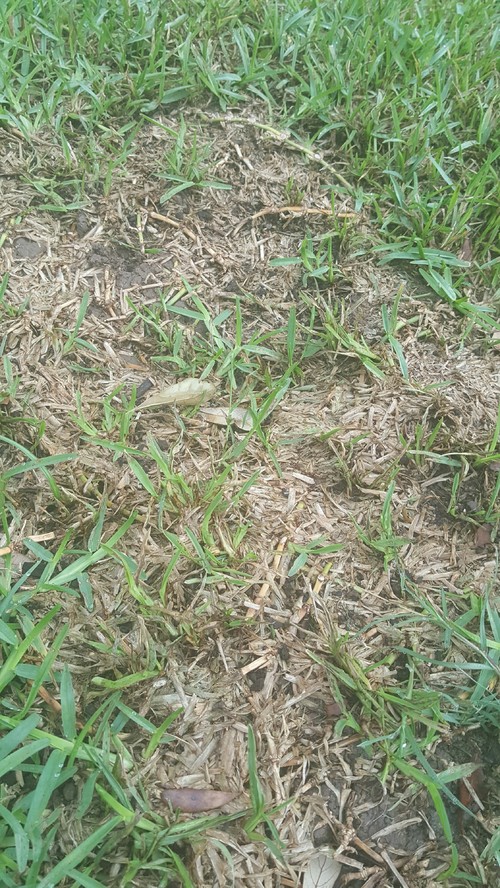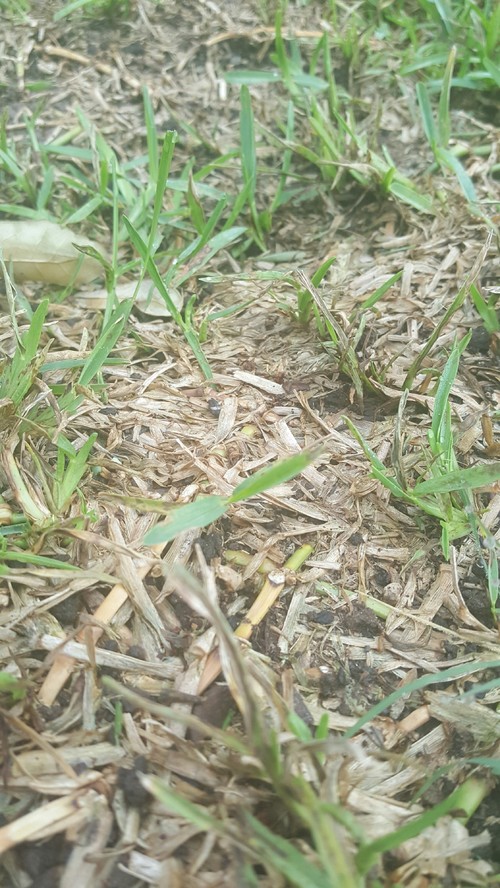 closeup of healthier part of the new sod