We live in Nampa Idaho.
We have two Amur Maples and one Krauter Vesuvius Cherry Plum that are not doing well.
The problem first showed up about three years ago in the form of black spots on the leaves. The spots seem to appear most often on new growth. We have consulted several "experts" in an effort to find out what it is and how to stop it.
One expert said we weren't watering enough (sprinklers only) and needed to deep water twice a week. Another expert said we were watering too much and that just lawn sprinkler water was enough.
Another expert said we needed to increase the PH factor and prescribed sulpher and copper. We tried that with no results.
We recently had the soil tested and the PH was fine. Two experts said the spots were caused by a fungus. Last year and this I have sprayed a fungicide several times but no improvement. I also am very careful to rake the leaves in the fall.
One of the maples was pretty much dead last year. So we replaced it immediately with another maple. One of the maples that's been there since day one, has been really weird, it's right next to the newly planted tree, and it's always had this fungus issue.
It seems as though this fungus spreads to the other trees. The newly planted maple started to get the black spots on it we're thinking from the maple nearest to it. This maple has been really weird...
It was planted 8 years ago and appeared to be the healthiest of all the trees. However, last fall the leaves were slow to drop and now it has no leaves or new growth on one side but does have new growth and leaves on the other.
We cut a bunch of the branches of these trees that looked the worse, but this problem just won't go away. I added pic of one of the branches...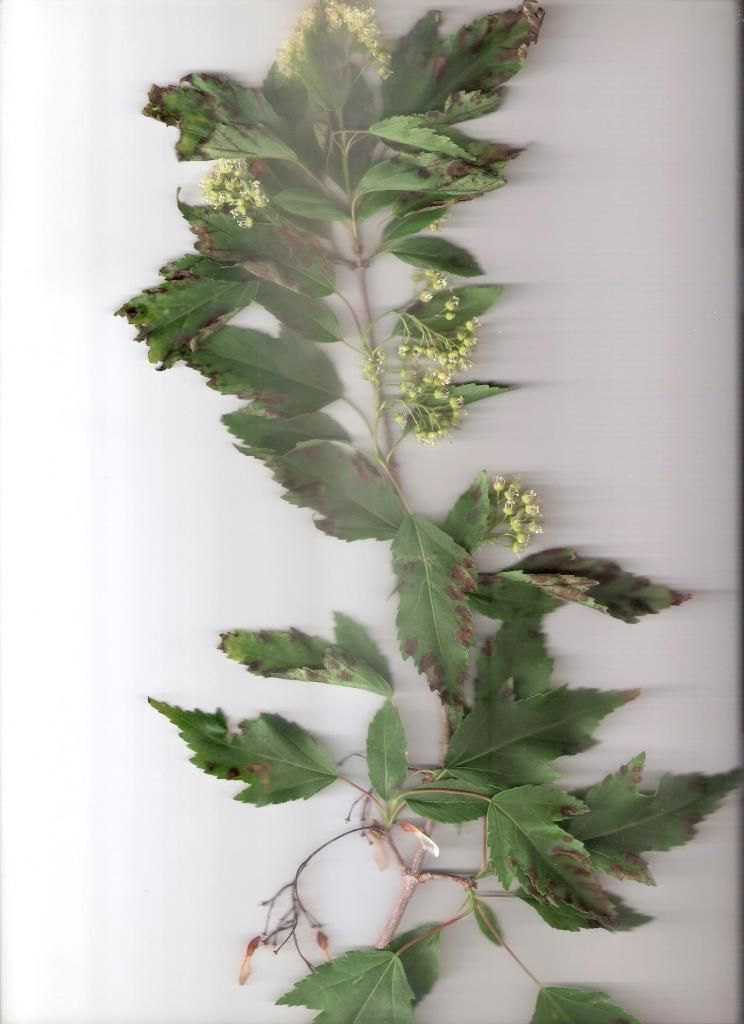 Anyone have any ideas?
Thanks alot for the help.