Hello all! I am really stressing over the lawn of my new home and hope someone here can help out!!! I will first give you a little story as to where I am in my stress of this new home's lawn...
My wife and I have just recently bought our first home!:D:D:D The sale of my new home closed early November 2012 and we got the keys, did minor cosmetic changes and moved in about 3 weeks later. At that time the lawn was in what I call "lawn hibernation"

As spring of this year started things were turning green, but I noticed that the lawn looked odd as it was starting to grown and green. As time passed I noticed that there were patches of crab grass, but the rest of the lawn was either clover, wild strawberries, and this odd looking weed or mint. I have yet to identify this weed/mint looking thing --->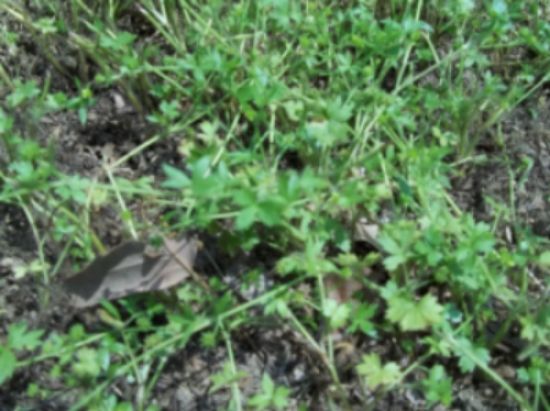 The soil where this is grown seems to sink easily and it also seems that it is growing where the ground is slanting. I have a rut that goes from the top of the slant and runs down through the yard to the end of the slope. As I have said, the stuff is growing around that said area and it seems that you can easily sink a little when walking in that area.


No grass is growing in that area and after mowing, the ground is bare in places around where this stuff is growing --->
Here are my questions...
What is that stuff growing?
If it's a weed, will is overrun any seed I put down to grow grass:?:
Is my soil an issue with is being so soft and sinking:?:
What options do I have to make my lawn better and eliminate the stuff growing:?:
Thanks in advance for any help that is given. Below are a few more pictures for you to look at to get an idea of what my lawn is looking like. The sad part is, I'd even be glad to have more crab grass at this point then the crap I have now


:P