Happy holidays everyone!
It's summer here in NZ and I've had a new ready lawn laid on 18th Dec.... most of it looks really good.... green and growing well! However on the northern side of the house where it gets all day sun there are a number of brown spots (and some are very large!)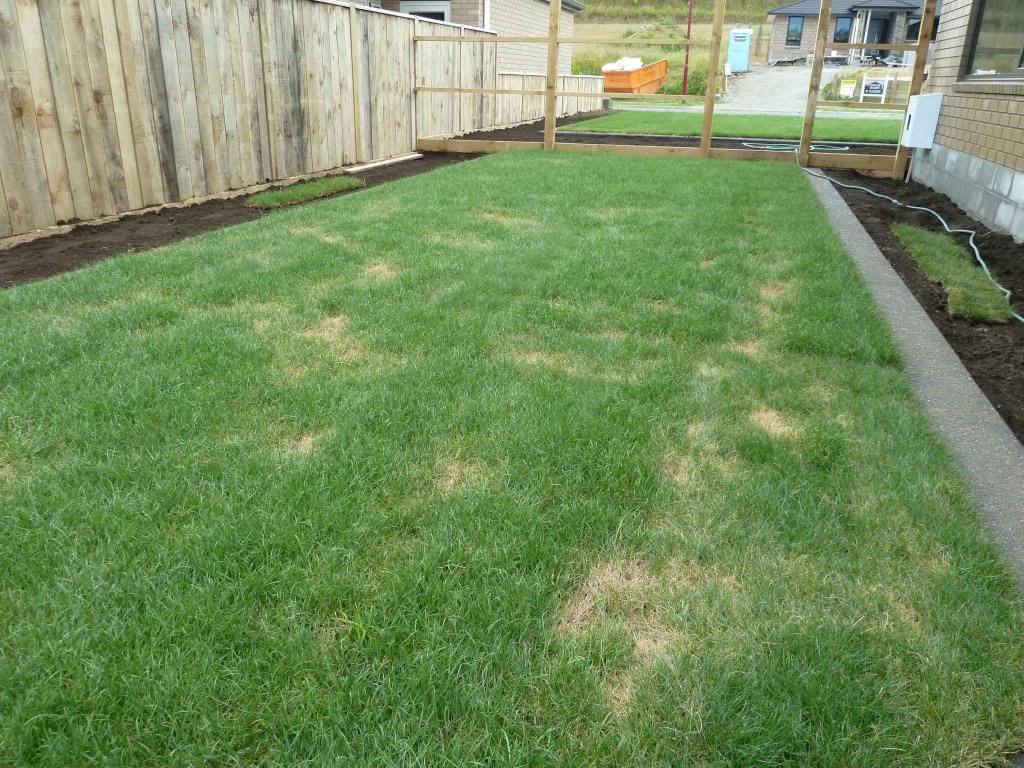 I've watered the grass twice a day as instructed (approx 20 mins each time).
I think it could have been over watered?
The brown spots appear like rotten grass.
The grass company that provided the lawn and laid it are on holidays until 14th Jan...... I want to revive these dead spots but am unsure what to do? I've removed a lot of the dead grass spots being careful not to remove any new grass shoots in between.
Any ideas or suggestions?
Thanks in advance!