Hey guys!
Well... First I'll apologize for any typos and for the following huge photos... I'm on my iPhone as my computer is down for the count; temporarily at least.
Annnyways, what brings me (and I imagine most new members) here is lawn trouble. I thought I was on the right track for a while because up until two weeks ago my lawn was growing in great! It was super green and seemed to be growing an inch a day. Not really but I'm sure you get my meaning as I would mow on a Sunday and think it needed mowing again by thurs. Here I was thnking I was this amazing lawn guy even on my first crack at it since mowing the lawn for my parents in high school.
Fast forward to now. The lawn looks like it's taken a few steps backwards. As you'll see below, what was once lush and green has now developed brown spots and has substantially slowed it's growth.
We moved in last summer and the previous owners had really let the lawn die out. So I seeded and fertilized in march and was watering everyday (which wasn't too bad considering all the rain we have had here in Atlanta. Two weeks ago I used scotts fungicide at the suggestion of the neighborhood lawn guy. I applied it at the preventative rate. Ever since it seems like the lawn is going backwards and it's only MAY! How can I fix this before it gets too bad and hopefully before atlanta's summer heat comes in.
I really need and appreciate all suggestions.
First a few overall then close ups of the issues.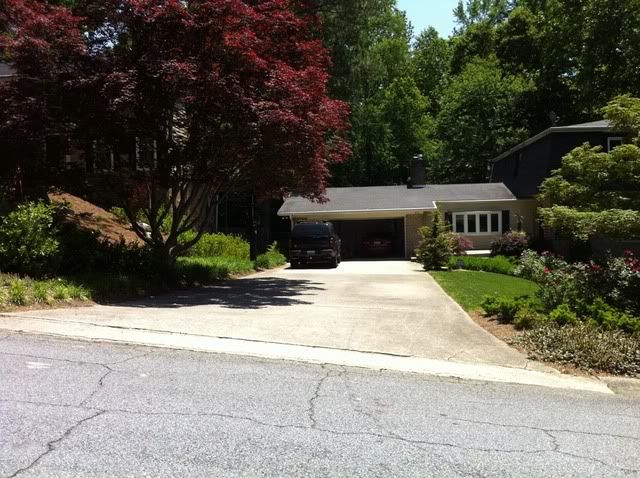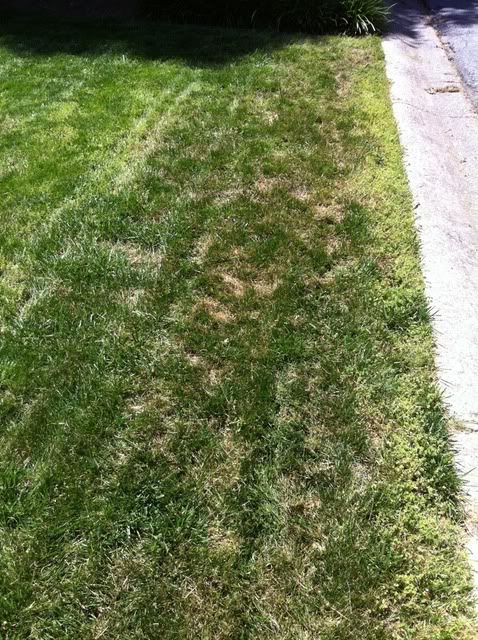 Some of the weeds