Hello everyone. I'm new to gardening forums but not to online forums. I'm also fairly new to gardening. We have been in our first house for about 2.5 years and are slowly learning how to care for our plants properly.
Most of our plants that we have are pretty new. We didn't care for the choices that the previous owner of the property had.
Here are some before photos. A lot has changed:
This is our small raised bed during the first year:
Currently we have second year strawberries, some spinach and celery plants.
This is after we moved around some plants and added some new boxwoods, knockout roses, and azaleas:
Then we were ravaged by a storm with 80mph winds and lost some of our big trees

:
I did get some ugly "free" mulch out of it though:
I concentrated last summer to building a deck. I'll put a railing on sometime this summer: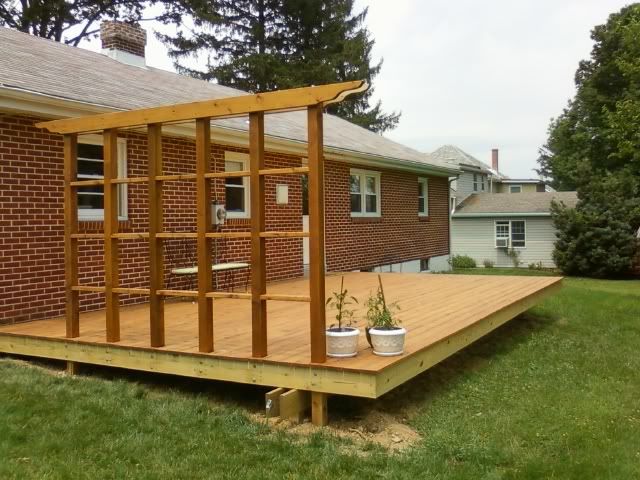 My projects this year are to put some plants around the back and sides of the deck. So I'll need to remove the sod and amend the soil there. The job I'm not looking forward to is below:
I am getting rid of this wood pile and extending the garden along the whole side. The problem is there are a bunch of pine tree roots in the way. I'll have to get those out of the way and amend the soil. My wife wants to plant raspberry and blueberry bushes here.
The only pictures missing are the North side of the house. That has a new garden last year. It includes more azaleas, butterfly bush, peonies and we transplanted whatever the redish looking bush from the rear of the house. It is all looking good this Spring so far.
Anyways, that is enough for now. I'm looking forward to meeting you all and learning a ton!