Hello all!
I'm Greg and I am growing my first garden this year. I've been living in Southern California for the last 13 years. There isn't much room for a garden there (i did some earth boxes for tomatoes, but that's about it)
Anyway, I moved the family back to Ohio last year. Bought a house, staked out my garden. Used a sod cutter, cut out the sod, my neighbor tilled it a couple times.It's still too wet to plant, but I got my berries in. I've got 10 blueberry plants, strawberries, black and red raspberries in.
Here are some pictures!!
The Blueberry and Strawberry area before anything is done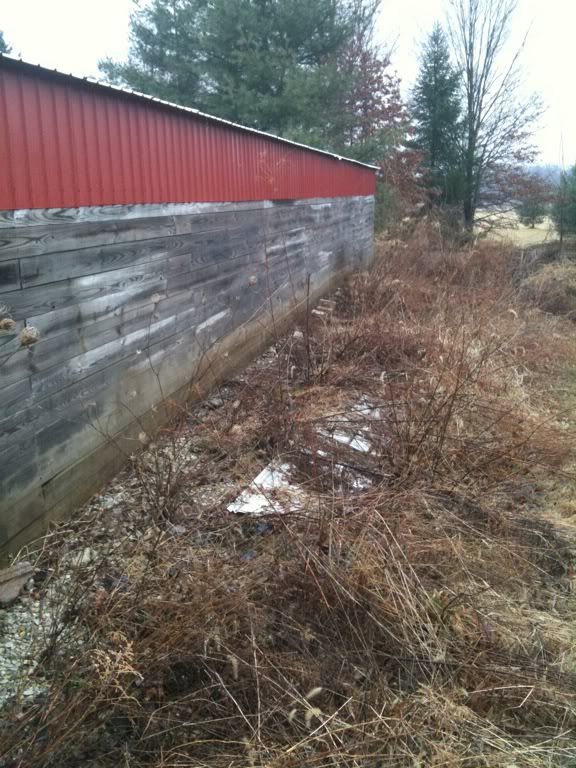 Sarah directing our neighbor on the sod removal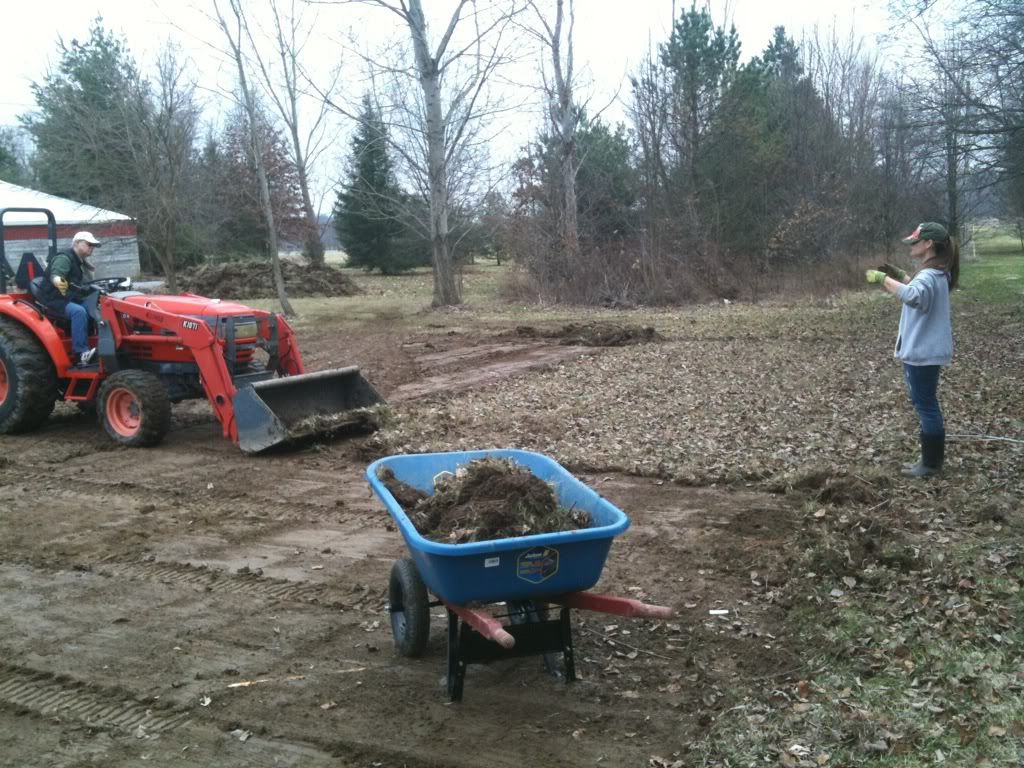 Berry area cleared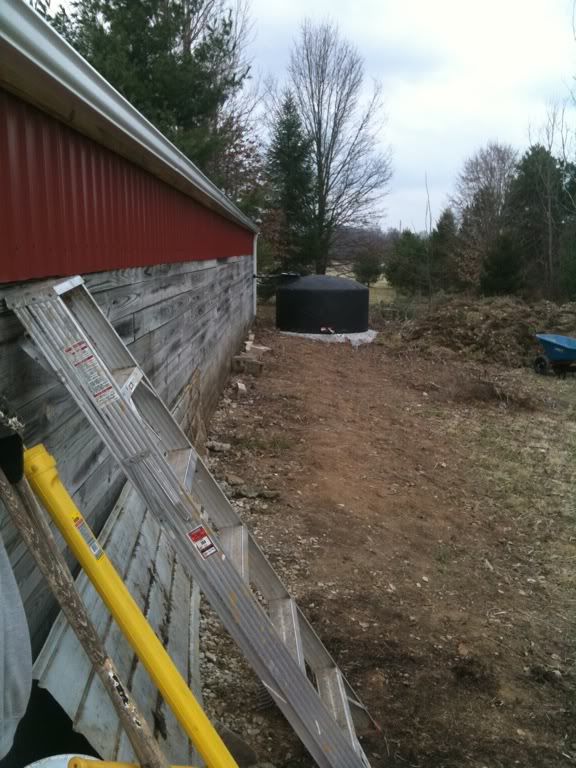 Garden area after 4 dump trucks of mushroom compost had been spread around evenly. It's 50x60ft. Probably too big, but we'll see.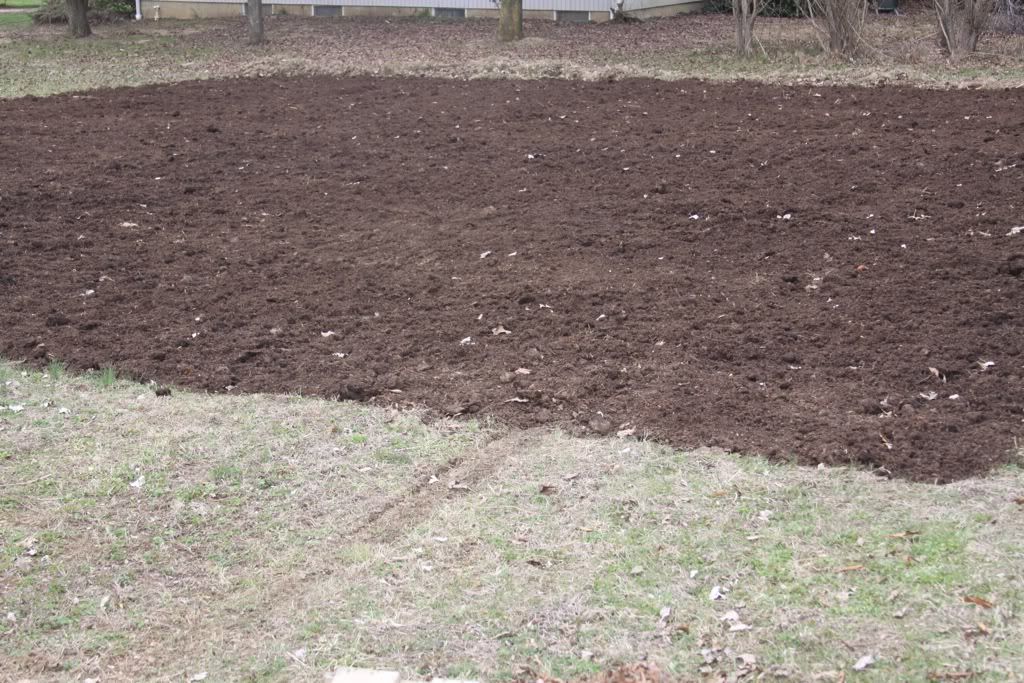 Berry area Composted(oh i added a 1100 gallon
water tank for rainwater catching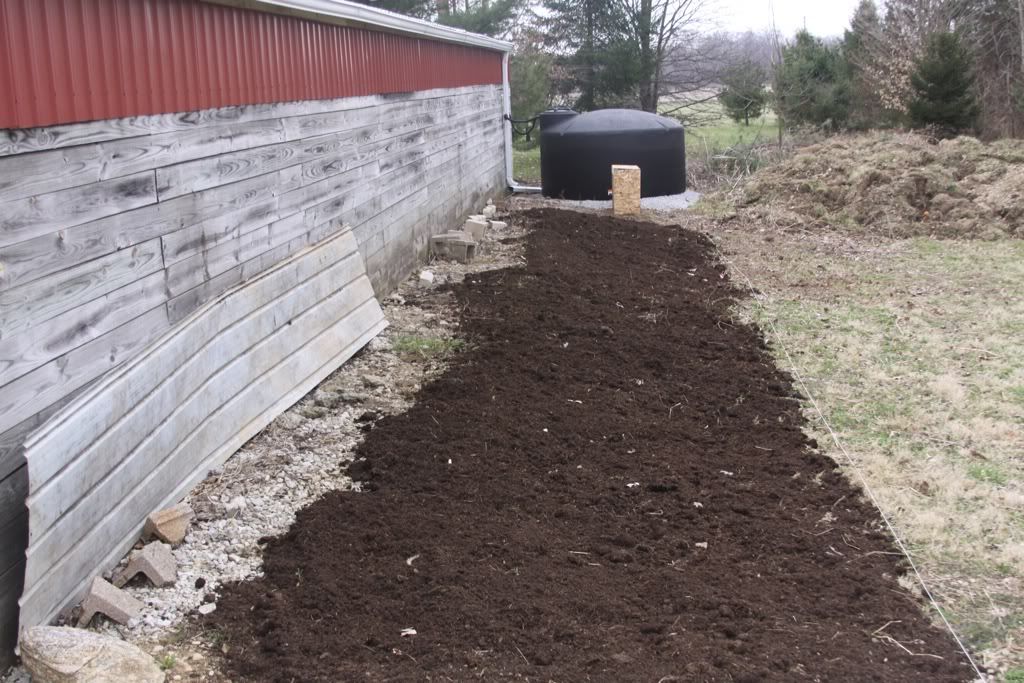 Planting Blueberries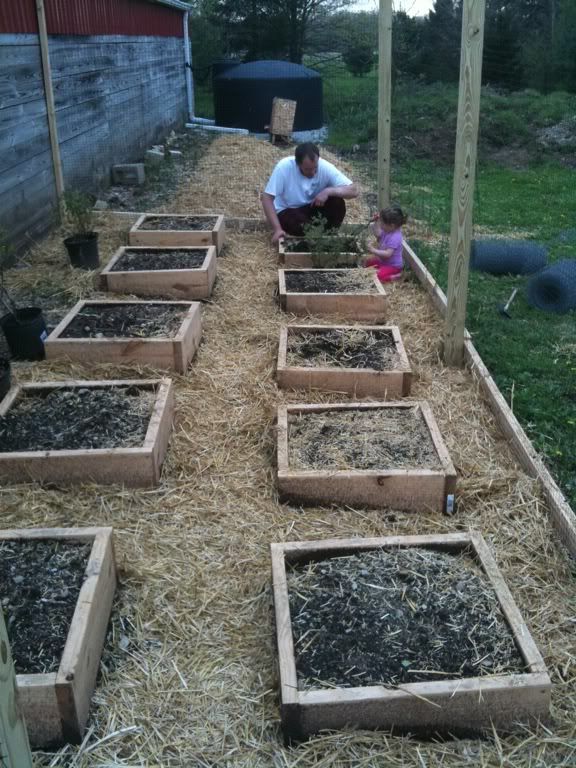 Berry area again, blueberries in the bird proof
"room" that we made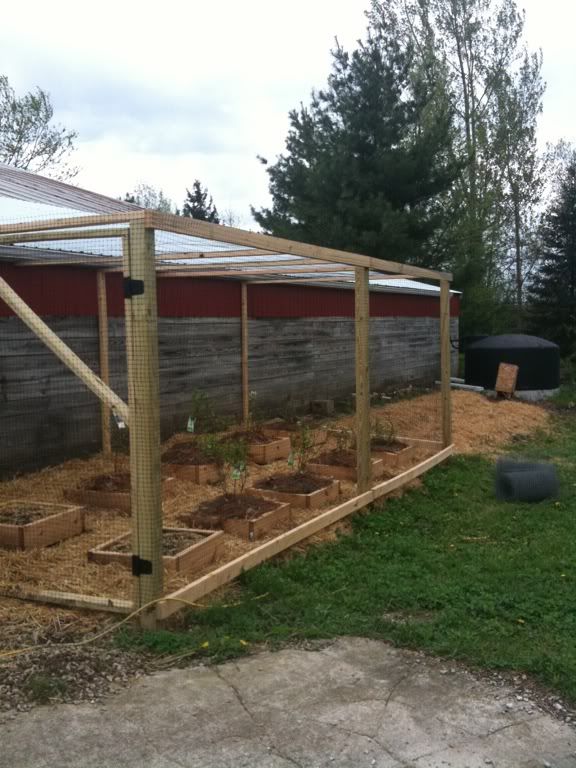 so thats where im at so far. i got the blackberries and raspberries planted today but i havent taken pictures yet. oh and i need to take a couple pics of my compost area.
i really don't have a clue what I'm doing. i've been reading tons, but need to get in there and learn hands on. i'll post pics if you guys would like me to. i like seeing all of your pictures as well!