Latest Front Yard Fence Row --
Atlantic Giant Pumpkin side:
Bushel Gourd side: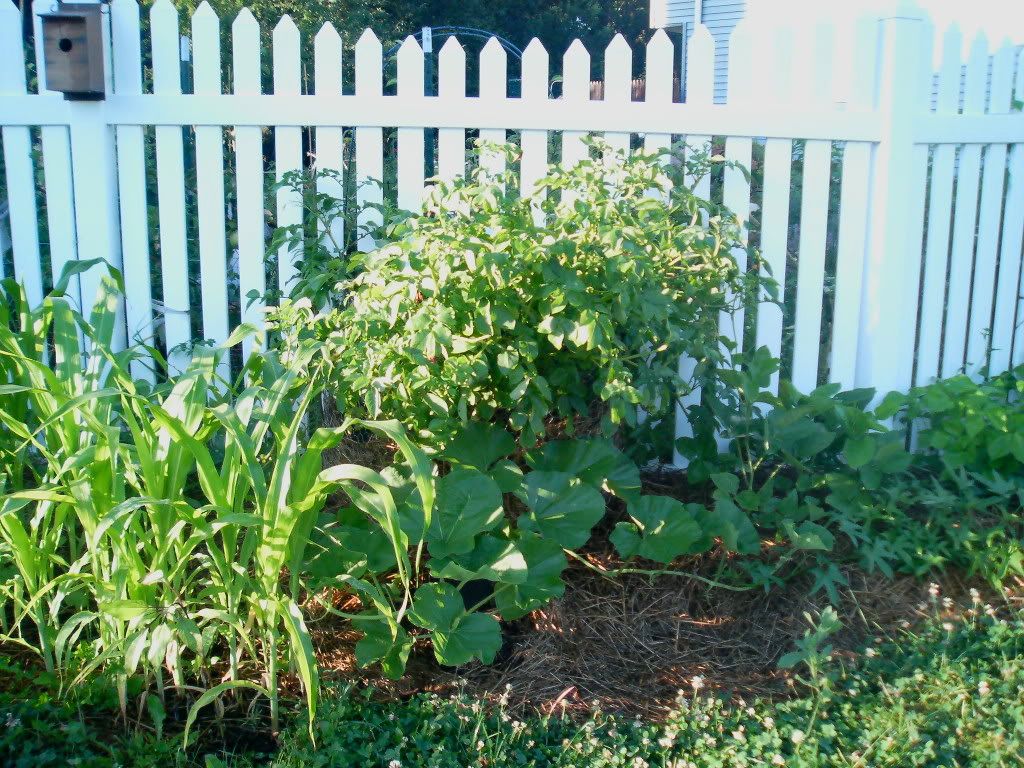 Further to the right -- California #5 buckeye peas ends at this fence post and Azuki beans are planted to the right. Sweet potatoes are taking off and have met the Bushel Gourd.... Well, there's always the lawn for them to spread out to.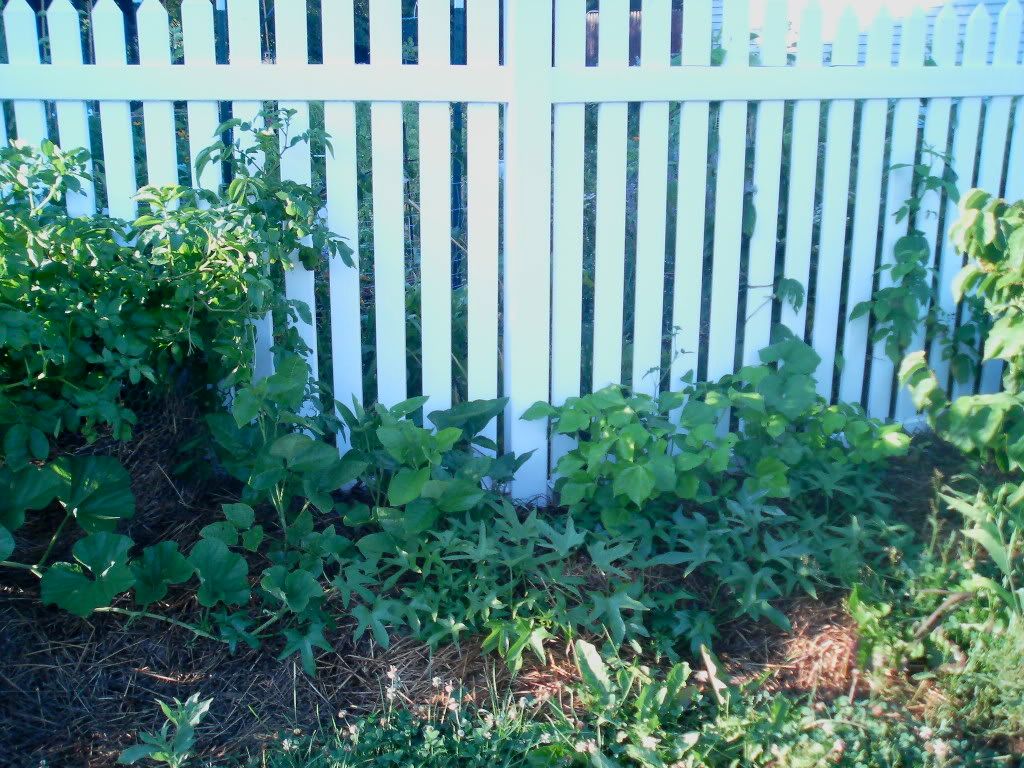 It sort of tell you something that the popcorn is growing the best here out of the 3 corn locations I planted this year. Didn't I say at some point that my sunniest spot is out in the front lawn? I'm eye'ing up the area in front of the Fence Row for next year's expansion...

BTW, another reason the corn might be doing so well is because I planted them IN what was originally a small swale for the PawPaw tree, which drains the overflow out of the Native Bog Garden (former Carolina Gold Rice paddy). Despite the current drought conditions, the popcorn is always getting moisture. I planted the Atlantic Giant here because I had the notion that pumpkins need more water than gourds.