Some photos from my Front Yard:
Potatoes shoots are starting to leaf out. I'm pretty sure this is All Blue:
This one's Adirondak Blue -- sorry it's a bit blurry but isn't the color amazing!?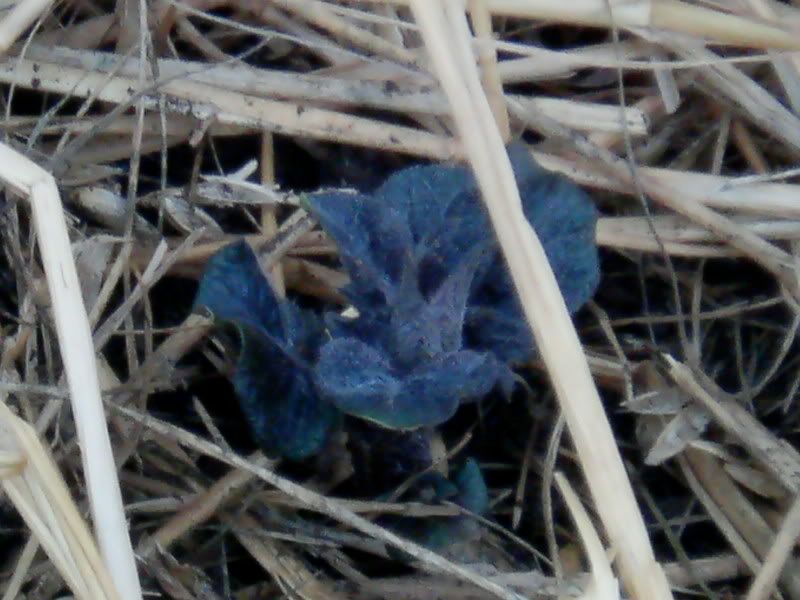 Chocolate Cherry sunflower seedlings. If these colors are any indication....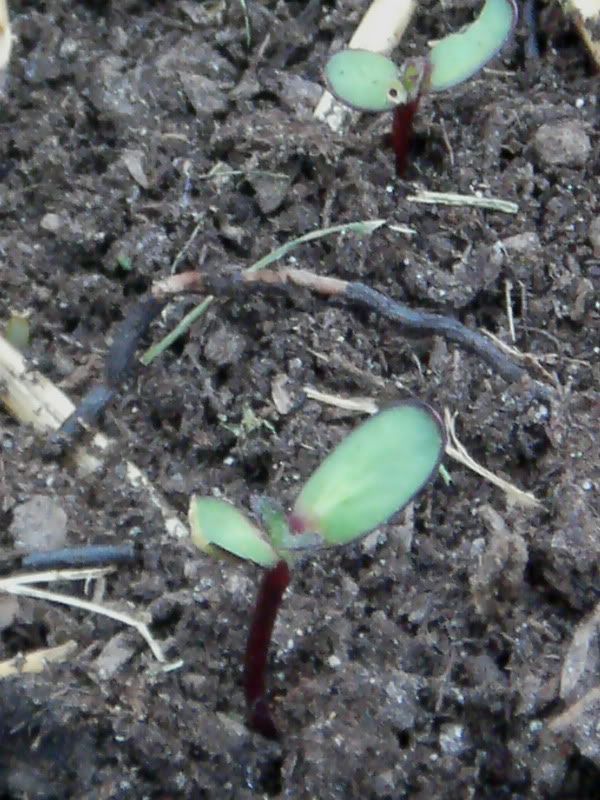 I've planted some flowers around the poor Tyson pear. I transplanted some Purple-veined Lyre-leaf Sage here and one is starting to flower. Other seedling sages are Salvia coccinea Forest Fire and Lady in Red, and perennial Wild Blue Salvia azurea. The bronze-leaved red-flowered wax begonias should play off the other colors.
Further out in the front lawn I have these:
Some kind of volunteer maple. I'm REALLY hoping this is a Sugar Maple:
I think it goes well with the small-leafed but same red leaf-stemmed Japanese maple nearby. This was grown from a seedling from a friend's old house and hers was a small spreading tree: