I had a nice walk with the dogs yesterday, and saw some neat stuff. I figured I would post here since observing and permaculture go hand in hand.
I'll start with the prettiest. Anyone know what this is? Fungus? Slime? whatever it is, it's cool.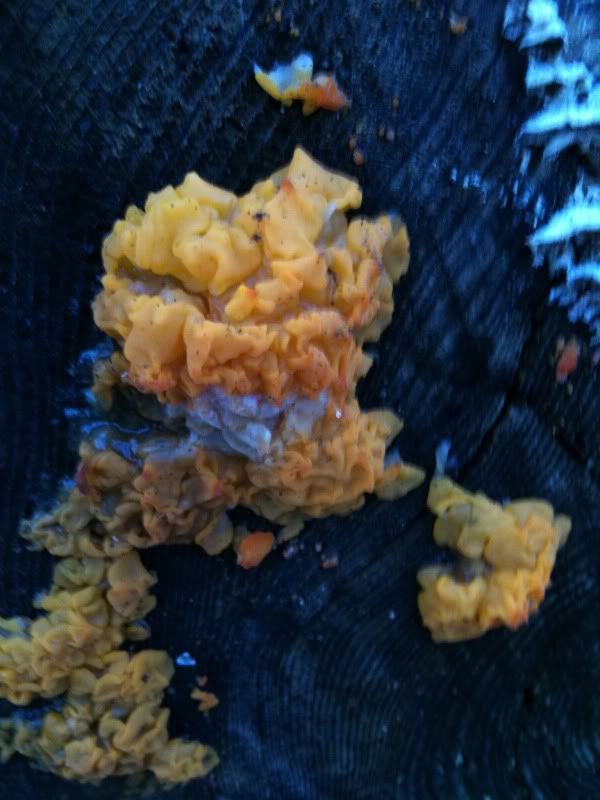 Here is a birch i think. the wood has been so degraded by fungi and weather that the fibers can be ripped apart like paper. I wonder if this could be handy somehow?
More degraded wood, but this is not so far gone. It breaks into chunks.
All of those logs seem to be pockets of activity. Dead wood is important for all the critters of the forest.
On my way home I was reminded of sadness in the world. I saw this cart full of personal affects (i did not rummage), umbrella, and a shiny package. The stuff doesn't look weathered, so it was left recently.
Alas, the foil package tells a million possible tales.
[/img]