Do you remember this 24" square planted with chitted potato pieces from the pantry?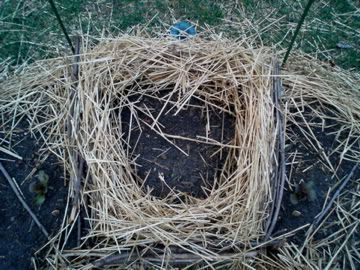 DD10 and I dug up approximately 6 Lbs. of potatoes from here this week. This is IN ADDITION to 1~2 Lbs of potatoes we've harvested already.
My conclusion: There are NO EXCUSES for not planting potatoes in a Kitchen Garden.