luis_pr wrote:If it looks like the leaves are completely yellowing out (including the leaf veins), the leaves may be getting too much sun.
Not sure what is going on with these two. The first is an Amethyst and second is Lady In Red. I don't think they are getting too much sun. The Amethyst is in ground, LIR is in a pot. Also you can see the tears in the LIR, which is from the hail storm we had last week.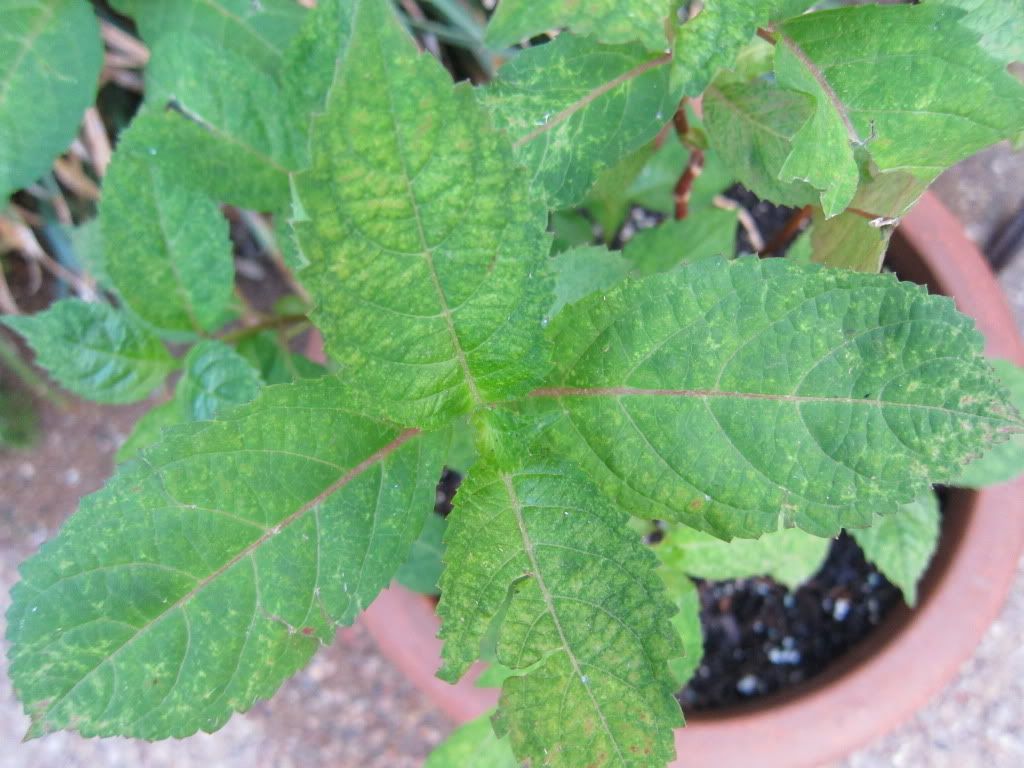 As always any and all advice is appreciated.