Right! Now that I have a garden, I
must
defend it!
My poor plants seem to have some sort of blight on them. Any ideas on how best to combat this mystery (to me it is) illness? The nearby roses have blackspot on them (that's another question), but this looks different.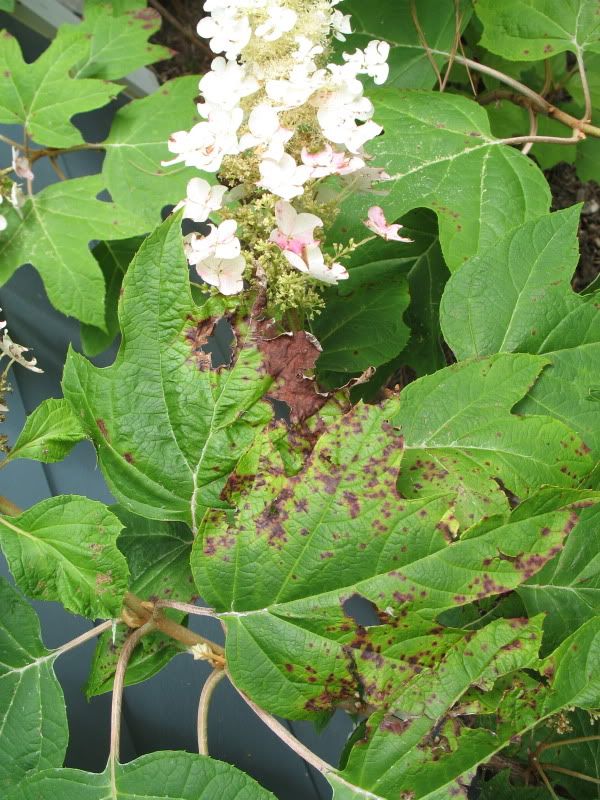 thanks very much folks, I greatly appreciate it!
P.S. these flowers have a little pink on them, any ideas on how I could bring out that color more?