This year my wife and I are going to try growing our herbs in pots, placed about half way into the ground in the herb garden. We hope to be better able to deal with weeds this way
Here are some we have in the greenhouse waiting for some warmer weather.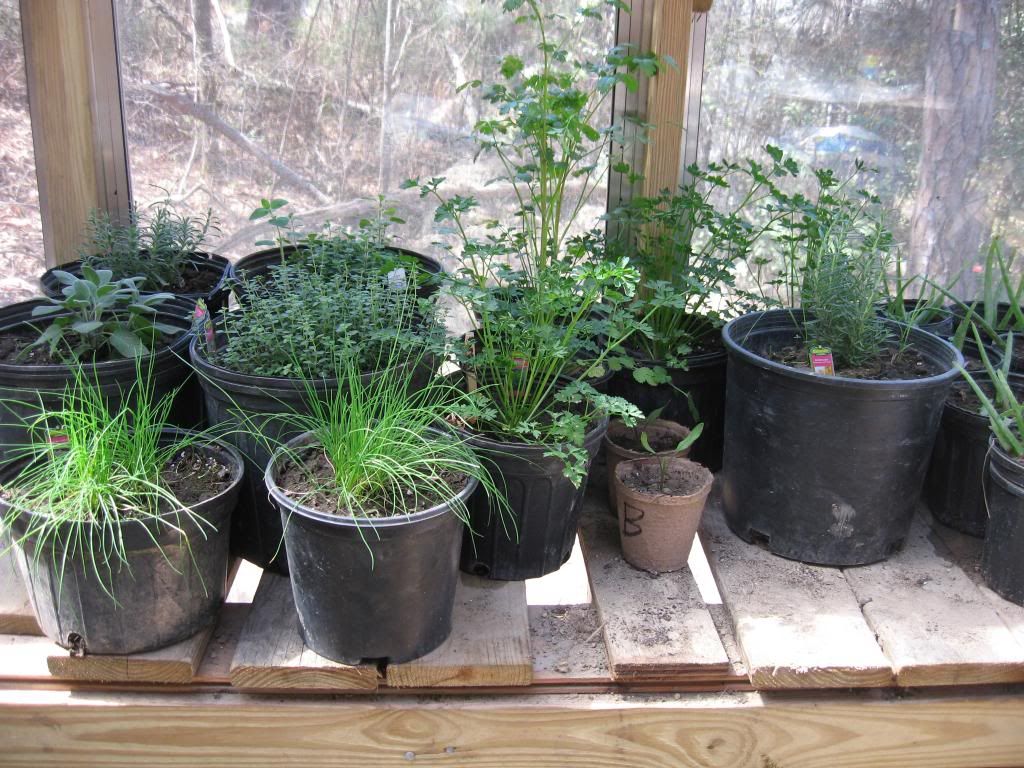 I forget what this plant is--we use it to treat burns--but I have so many pots that we plan to put a couple in the herb garden.