I have to transplant my seedlings however I am out of space.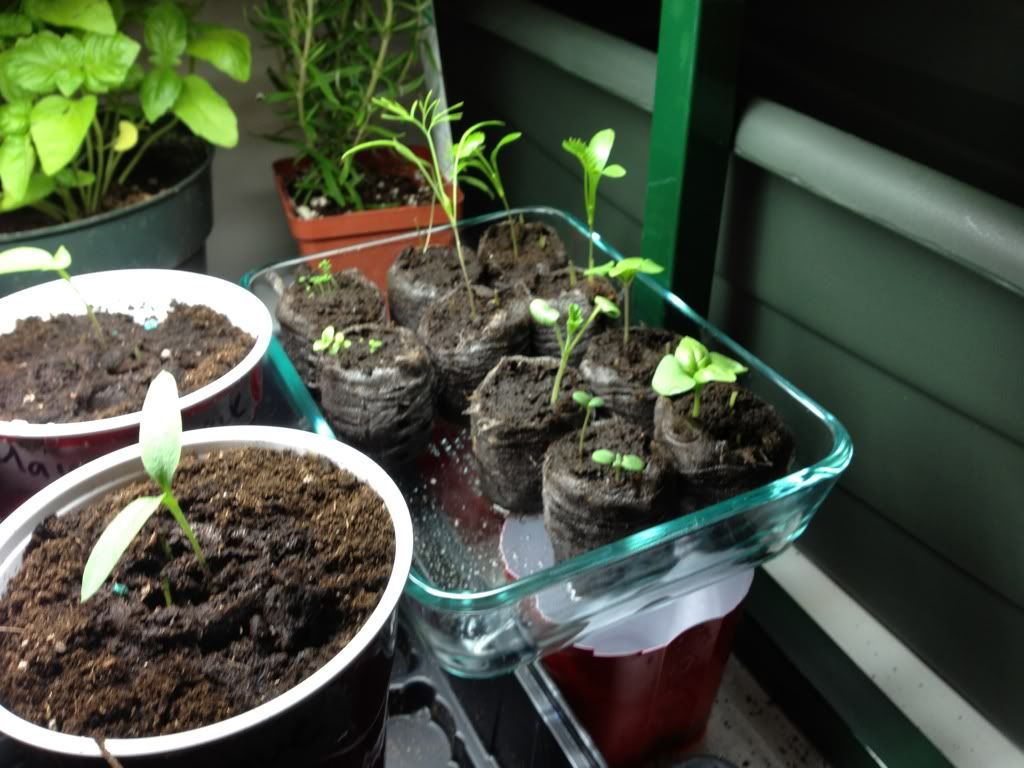 So my first thought is to transplant them into 2" jiffy pots and make the space work. once the weather turns and I am able to put them out during the day. I do have a nice long pot that will be great for outside... however I am out of room under my light.
Do you think the herbs can make it 6 weeks in 2" jiffy pots?
when I transplant them to their final home will the jiffy pot hurt them?
If not how will the herbs do if they go out during the day once day time temperatures get higher. Then come in at night until night time lows are good enough.