I took some new pictures of my wife's herb garden recently. She has spent several hours keeping the weeds out, and pruning the herbs. Recently, I brought in 7 cu yards of hardwood mulch that she put in the garden. Here are some recent photos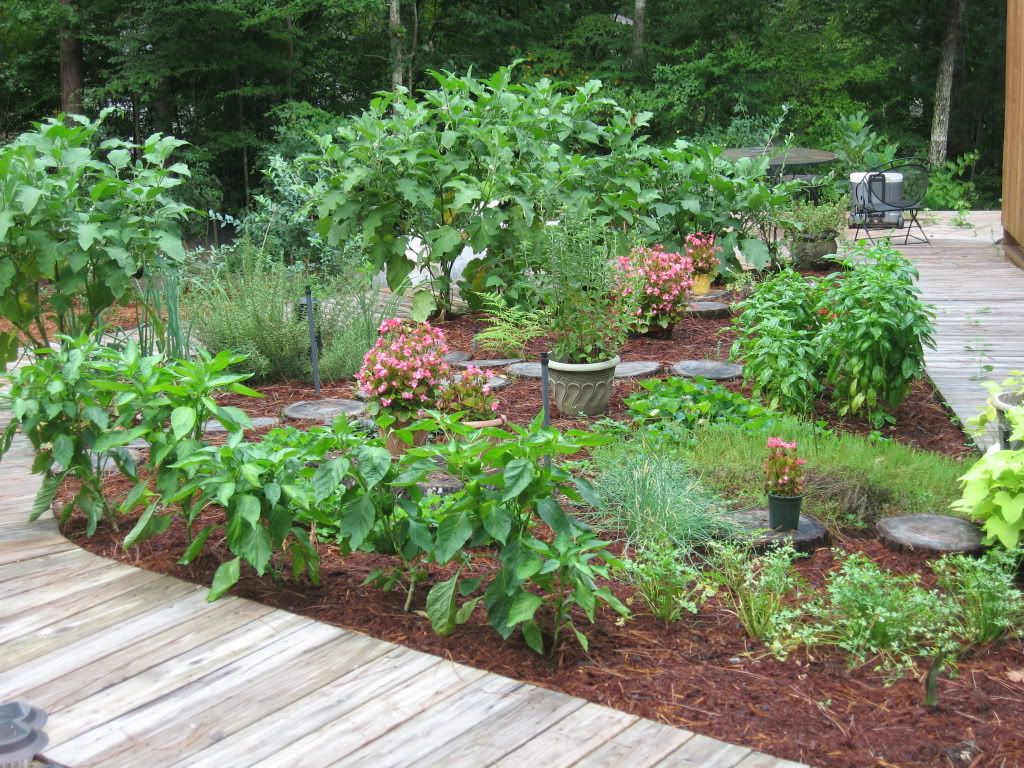 The super tall items in the back were labelled basil by me during the indoor seed process. Those basil plants have some very pretty egg plant growing on them. She has already told me that egg plant does not fit into the decour of the herb garden. I will have to do a better job labelling my plants next year. But, hey, I've got some nice egg plant. I think she takes better care of the plants in her herb garden than I do in the regular garden.
Enjoy. We do each day when we get home from work. The herb garden is the first thing we see.