Hi there everyone,
I was hoping for some help for the indoor herbs my boyfriend and I are growing. We have some unidentified bugs on our lemon balm, which up until now has had successful growth. They seem to be white, spider-looking bugs. However I have looked up photos of spider mites and they don't match description. Our sage and rosemary plants which are nearby seem to be unaffected thus far.
Anyone have any ideas on what these might be, if they're unhelpful bugs, and if so how to get rid of them?
Just some info about the area where we're growing it: partial light, right by a window, with the assistance of a grow light nearby. We live in Northeastern Nova Scotia, Canada.
Thanks in advance! See photo below: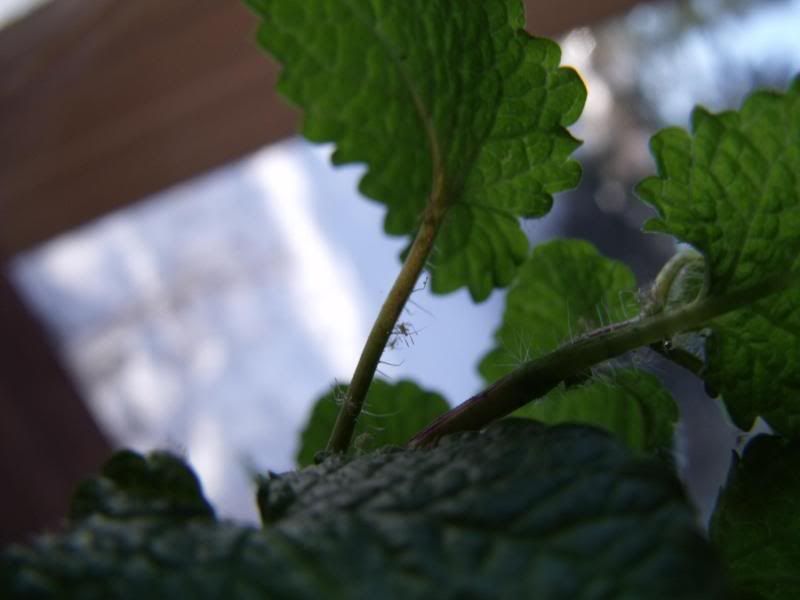 [/img]