While trying to find the culprit for all the holes I was seeing on my parsley leaves, I found a few of these guys happily strolling on the soil between my basil, parsley, and oregano and also on some of my parsley leaves. All three plants are in the same container and they all have small round holes in their leaves, but the parsley is worse.
This picture is of one I found on a leaf. It fell before I could take a picture so here it is on a tarp. I can't find info on this guy and to be honest, I don't even know what to label it as. Anyone have any ideas? How can I get rid of this problem?
Here is a bigger guy of a darker color. He was heading towards the oregano when I saw him. He's here next to a parsley stem.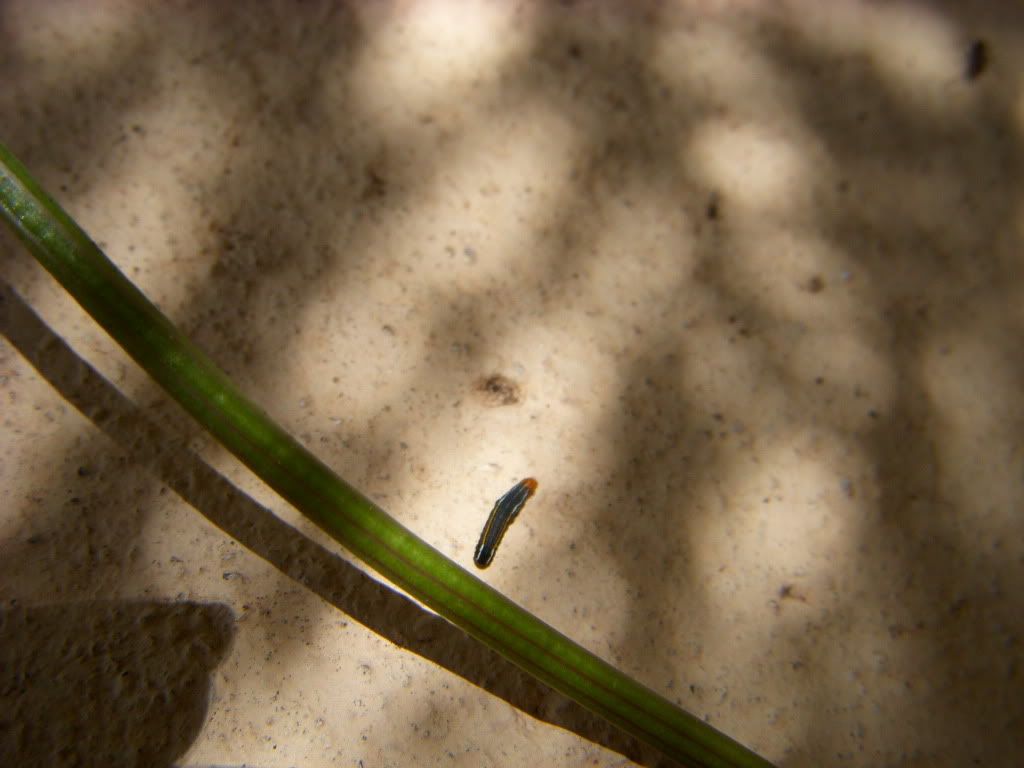 Thanks!