ok just to amke everyone's life easier, here is a photo series of my boxwood stock. everythign i did was done in oen day (today), but i want to remove some finer roots that are near the surface and the larger nebari tomorrow, just to clean it up a bit. I might also 'clean up' the foliage.
Original Stock, bought at Home Depot for $6 U.S.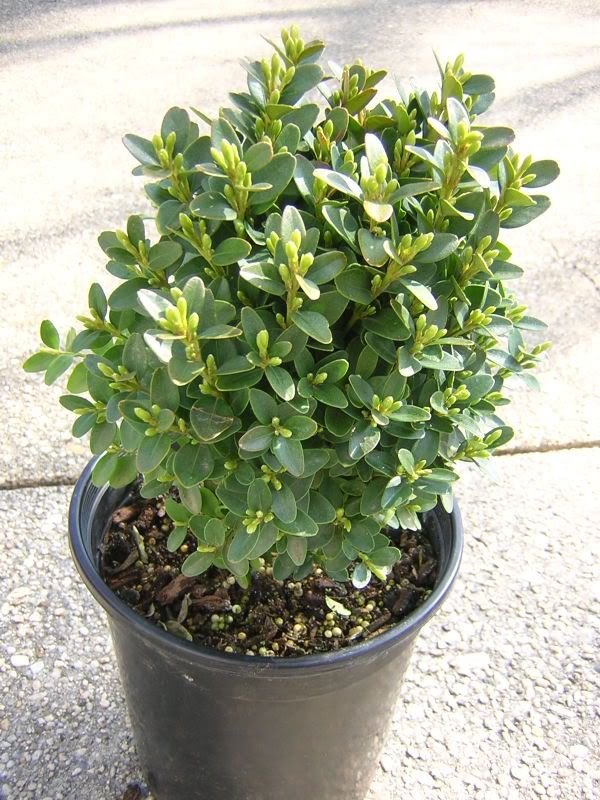 the root system before any work was done
Tree after styling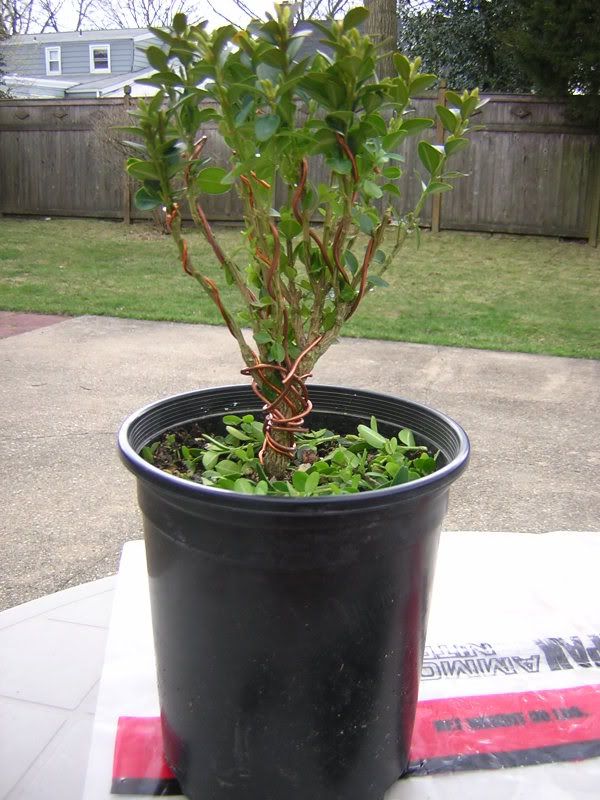 the root system before any pruning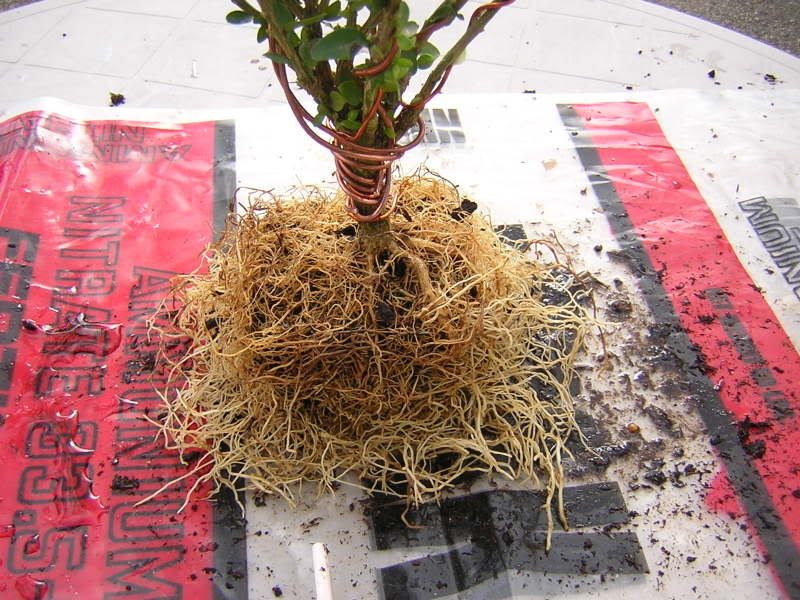 I will post the rest of the pics later, neither photobucket, or imageshack seems to be working as of now

EDIT
This is an initial prune, with the bottom of an iced tea bottle next to it. the tree is to be planted on top to promote lateral root growth.
this is after a seconday root prune, which i feel i took off too much.
and the final product (as of now)