$76 Crabapple stock... progression.
Holy Moss, Batman!
Moss off.
Pretty nice roots, but not what the moss hinted at.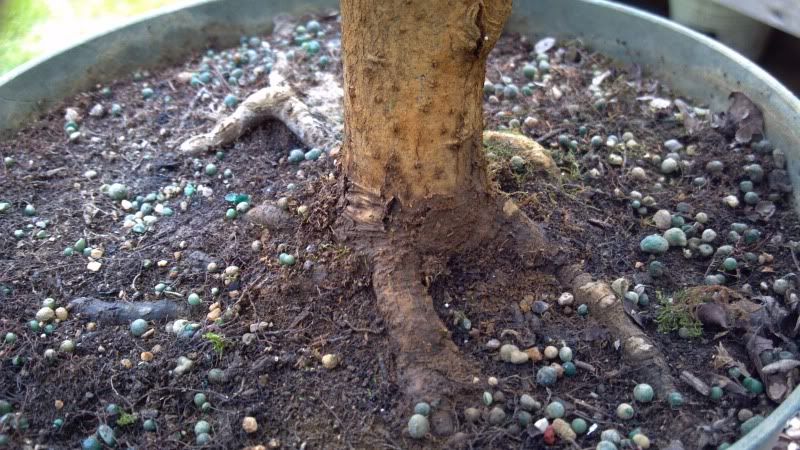 This eventually became the back.
Took about an hour to remove this fat trunk that was screaming to create an awful reverse taper. It was, literally wedged between the branches on either side. I used a trunk splitter and then an XActo knife to clean up.
After a much needed haircut.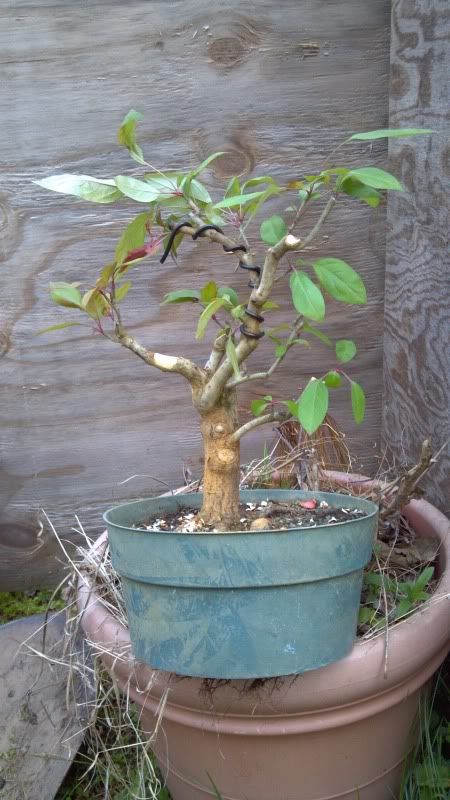 Current plan.