This is still a work in progress but I thought some may be interested in the process.
I had a group planting of five Ficus benjamina 'pandora' living together about two years but they are not very exciting. [ 'pandora' is A cultivar of ficus with smaller leaves than normal, They are also a bit curly.]
This picture is from April 7, 2005, 14" high in a 11"x7"x1" pot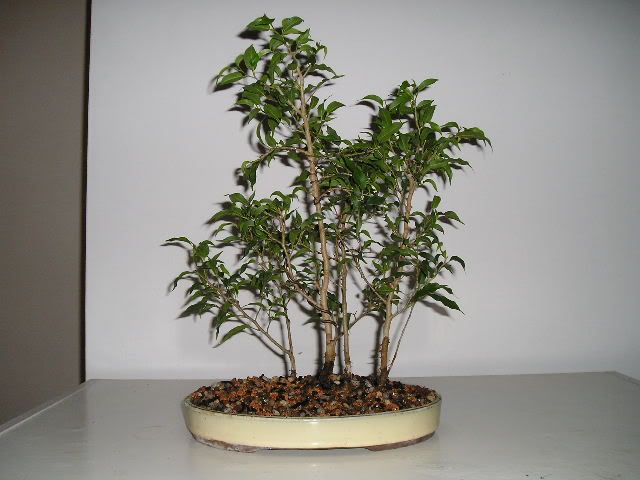 I had often thought this group was far too tall. After letting them just grow on for awhile.
...And taking yet
another
opportunity to show the benefits of the soil these are in. From August 29, 05
I finally decided it was time to do something about it on August 15, 2006. You may notice the arrangement has changed slightly As when I repotted I improved the display IMO.
By putting the shorter thinner trees in the rear of the composition and the thicker and [ they
will
eventually be] taller trees in front it gives the illusion of more depth. The human eye [rightly or wrongly] sees smaller objects as being significantly further away. A
forced perspective
if you will.
The trunks on the right hand side are 3" tall.
October 1, 06. Six weeks later and looking pretty good.
As of today [10-27-06] they have a bit more wire keeping them in shape and have had a snip or two here and there. Standing 9" tall roughly ten weeks after the chop: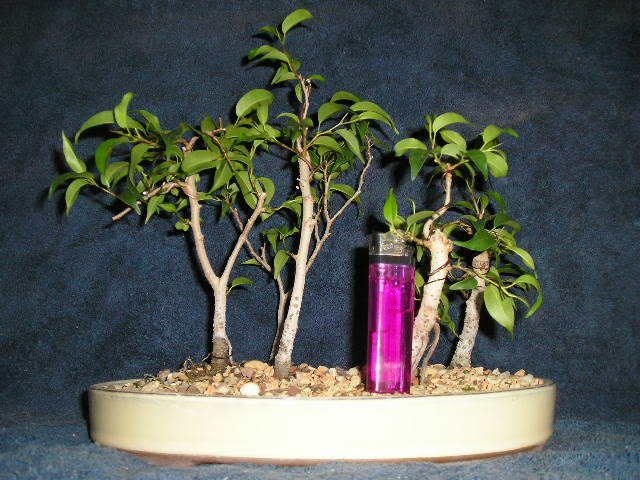 You may be wondering what happened to the tops that I cut off...
Why I rooted them of course

.
Since it is getting late in the season When it came time to pot them up, I threw 3 of them in a single pot I had laying around to save space under the lights. They have new growth and are doing just fine, Coincidentally they are 9" tall also.

Eventually they will be added to the forest planting along with one more for a total of nine. The other two are involved in other projects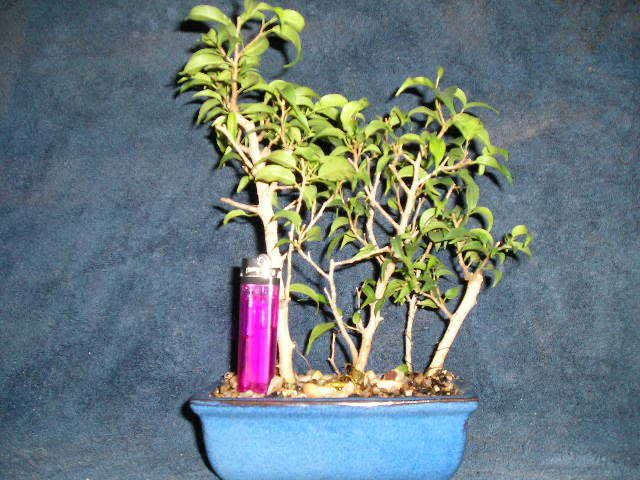 It is still a work in progress...

As always questions, Comments and gift certificates are welcomed.
ynot.