howdy all,
i just had some time today to upload some pics, i refuse to garden in the hail damn winter won't leave...
I picked this guy up last fall. its a seiju elm in a 3in x 5in pot and the tree is 6in tall from the soil
this is mid march after the 1st wire and clean up
mid april with leaves...the first i've had

. after slowly bending the branches over the last month I'm pretty happy. this ones my new favorite
this is my Korean viburnum i picked up in feb.the trunk was 3/4 covered in moss when i got it... hopin i can get it to flower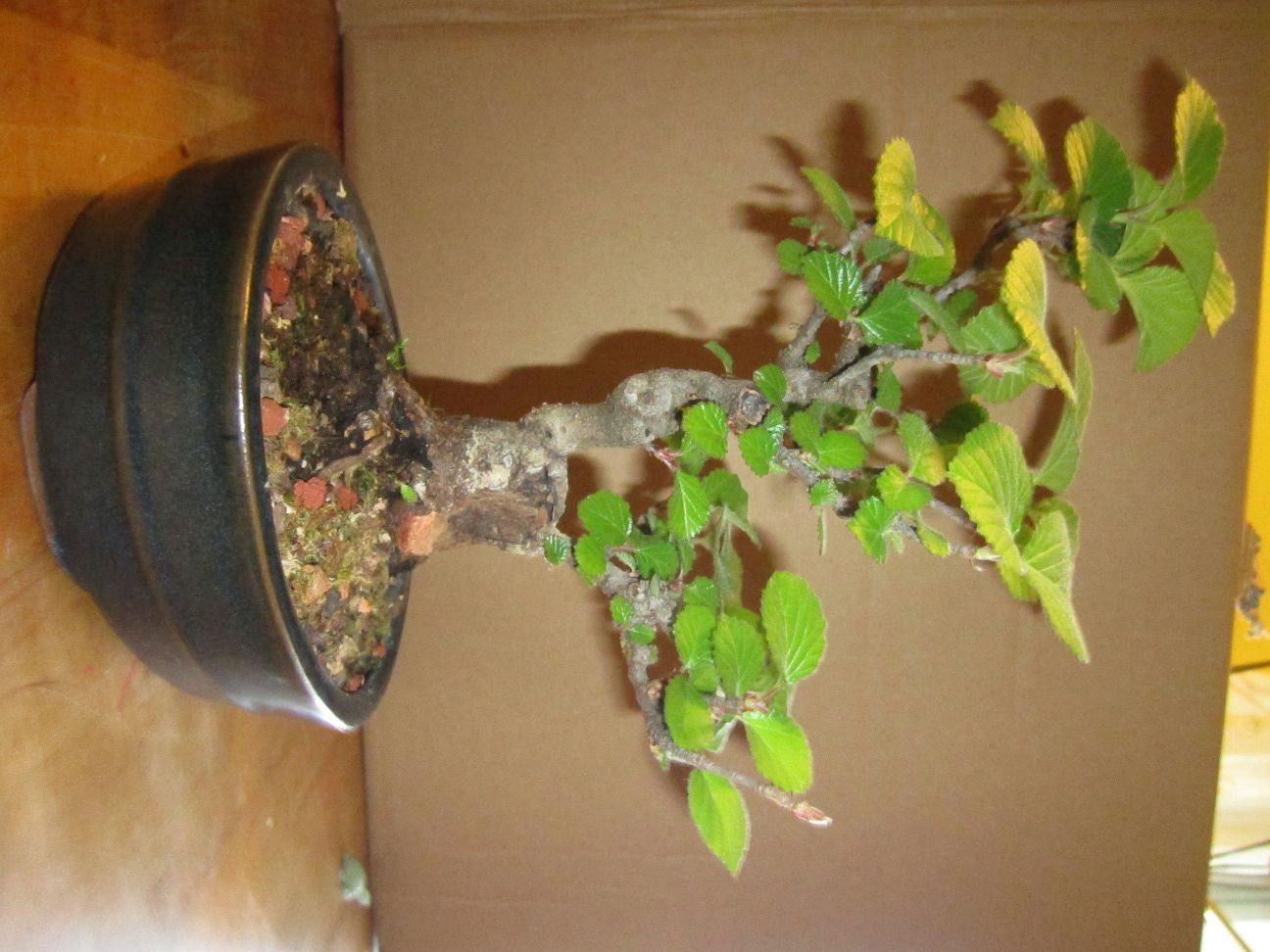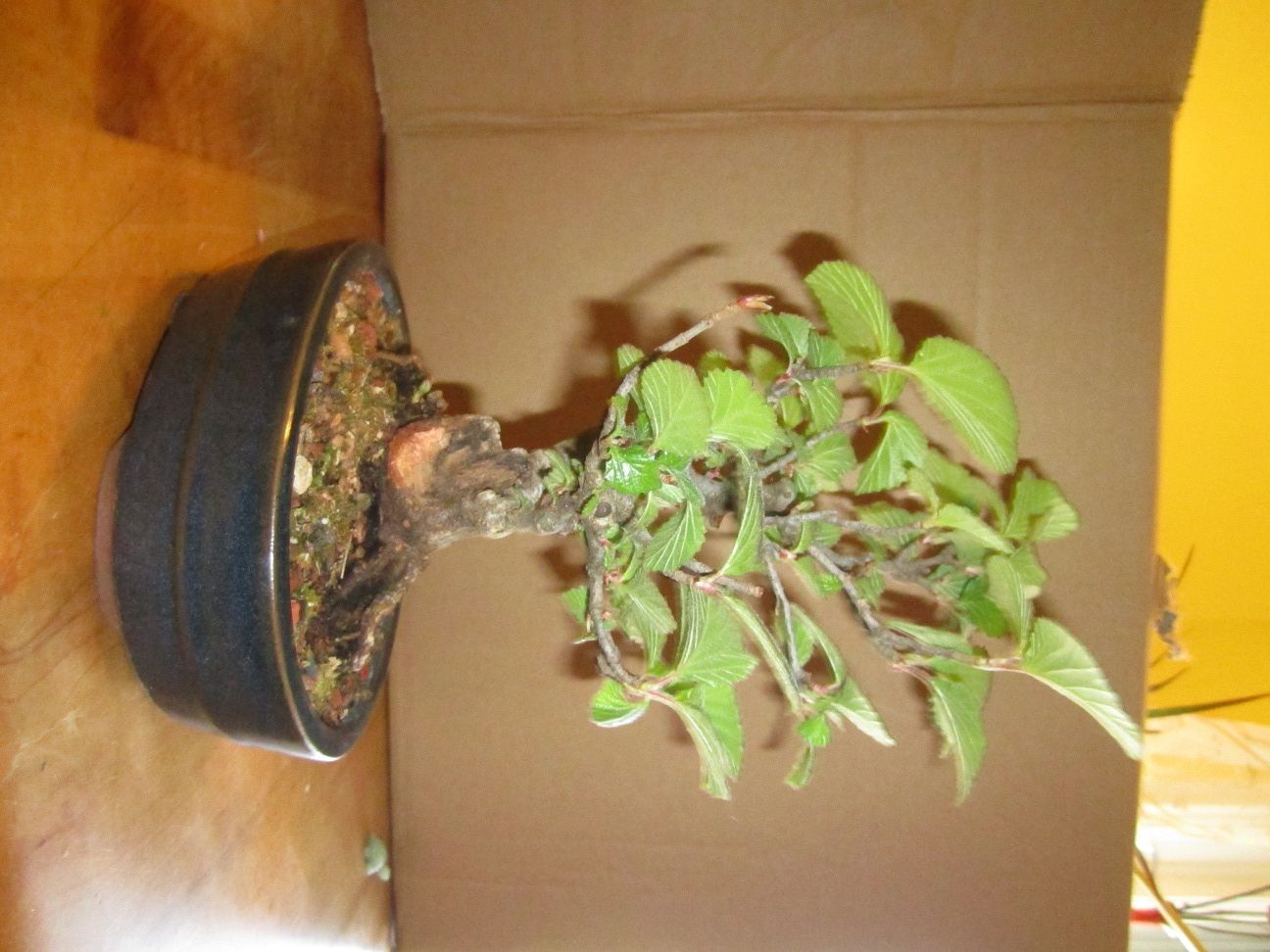 after a prune and wire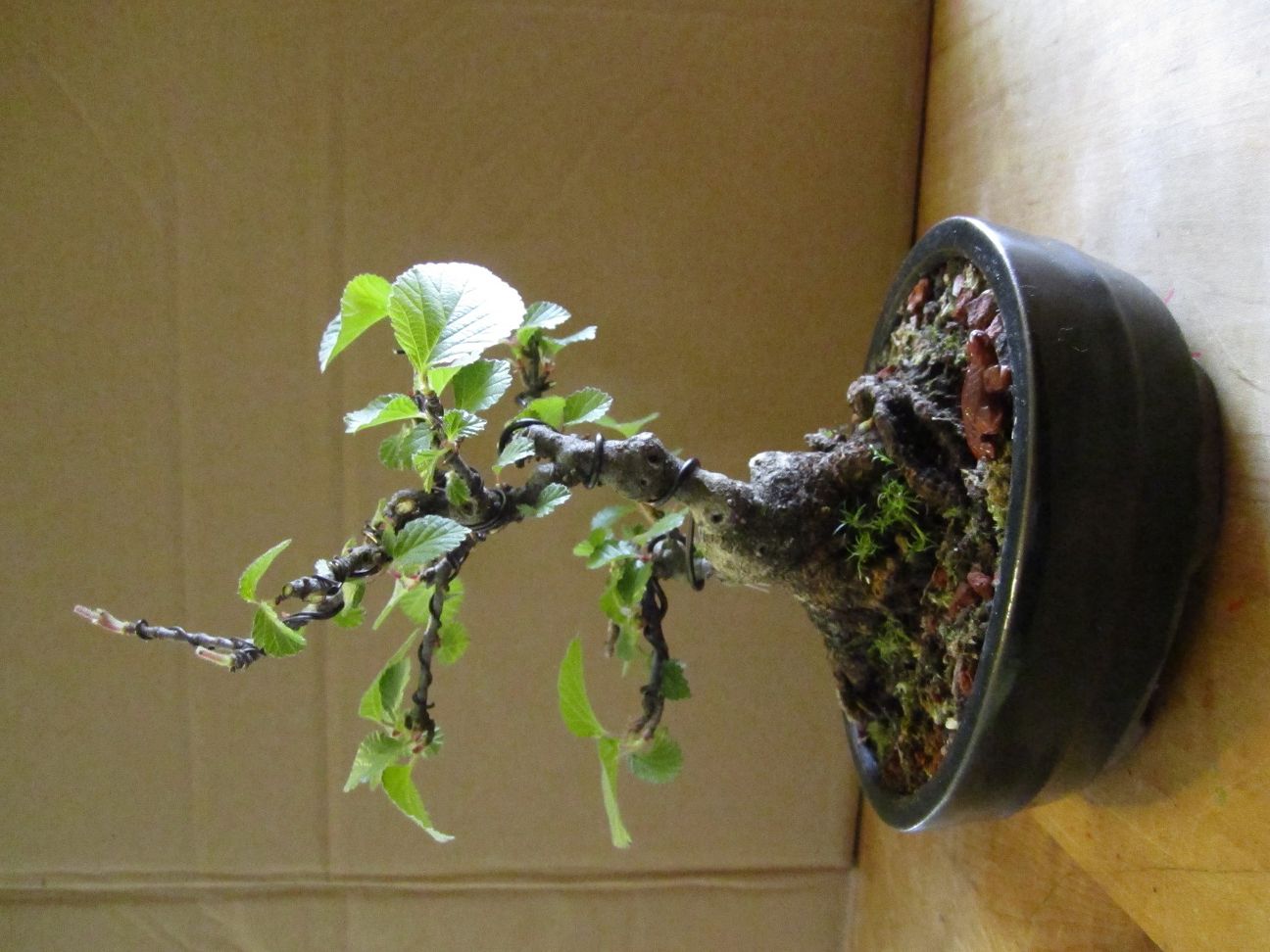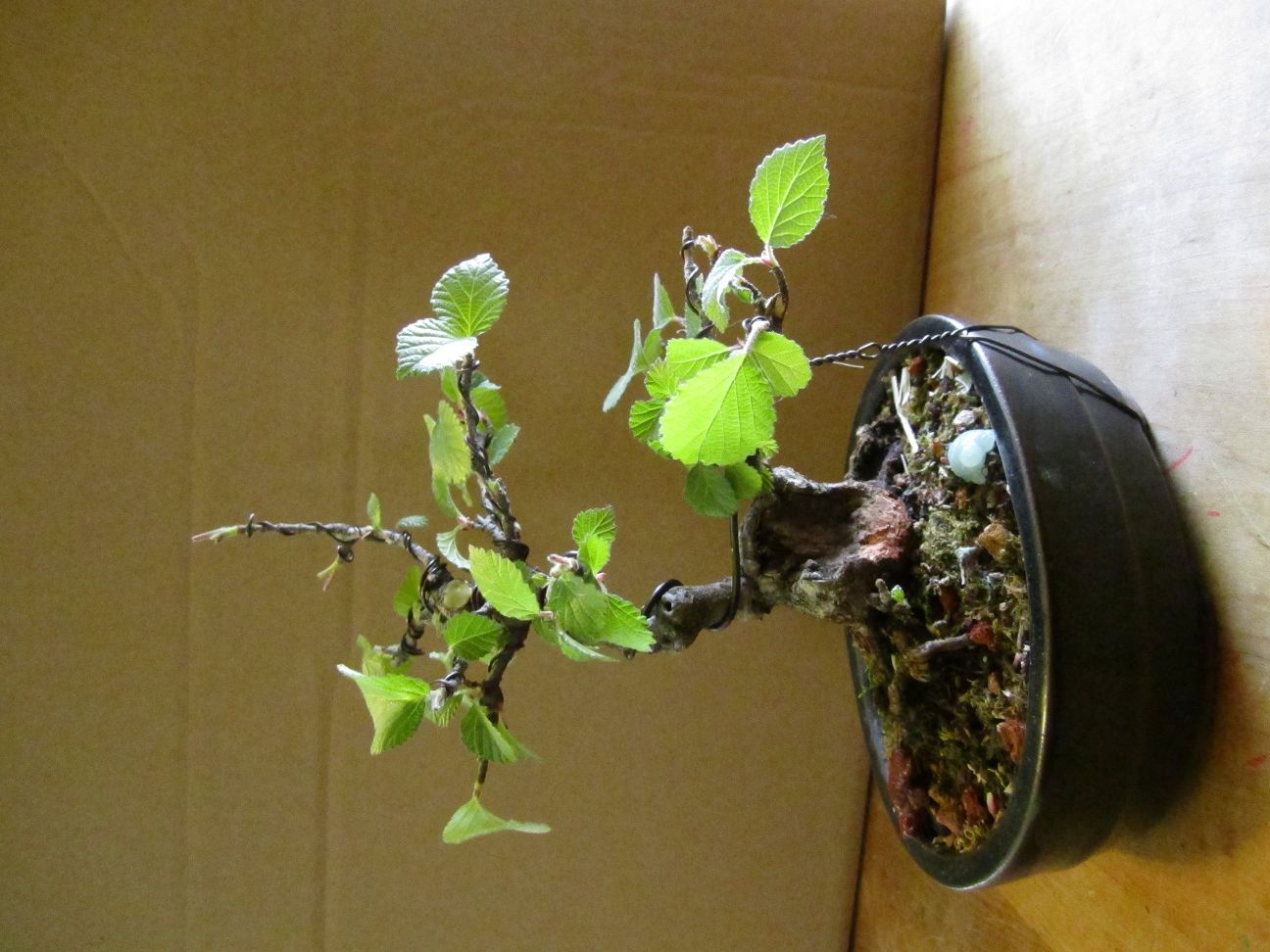 its in a 5 1/2in koban shaped pot, the nebari is 4in and the tree is now 8in from the soil.