Well I've finally gotten around to posting this now that the first week of the semester has ended. These pictures are from a recent trip to Phipps Conservatory in Pittsburgh. It is on the way out of downtown Oakland just up the road from the Carnegie Museum and Library, just outside of what would be considered the Pitt campus. It houses much more than bonsai, including orchids, a butterfly sanctuary, a giant agave and more.
All of these trees were impressive and while these are all the trees currently on display, this is just a fraction of the collection that Phipps houses. For the most part I will let the placards do the talking.
The picture which shows perspective is on my girlfriend's camera, but you can imagine the top of her head, which is about 5'2", at about the middle of the canopy.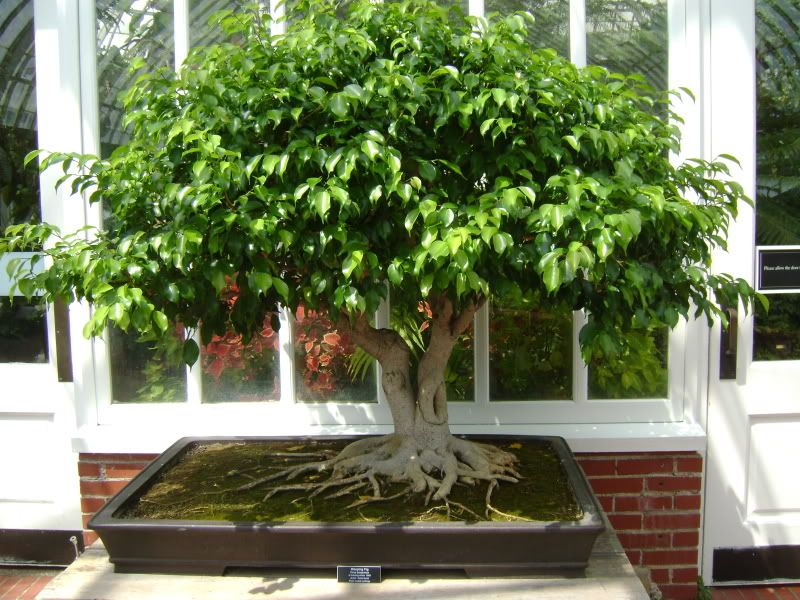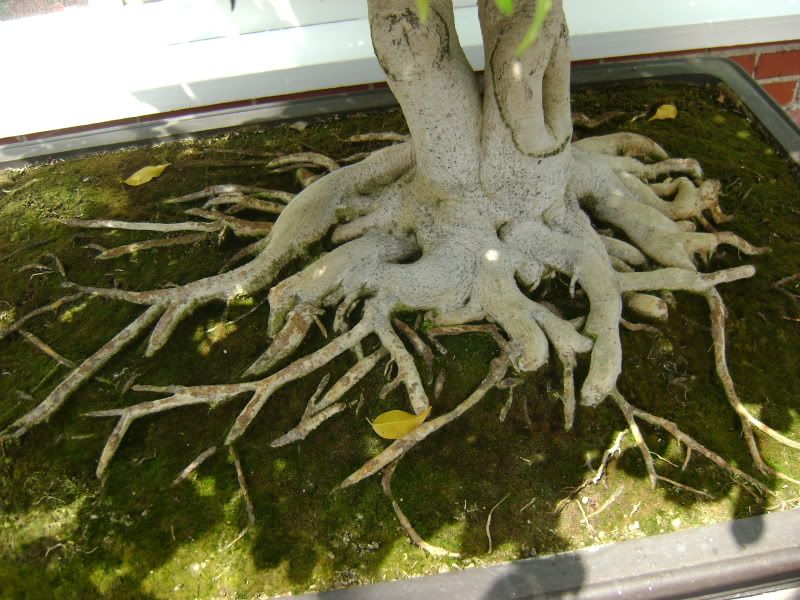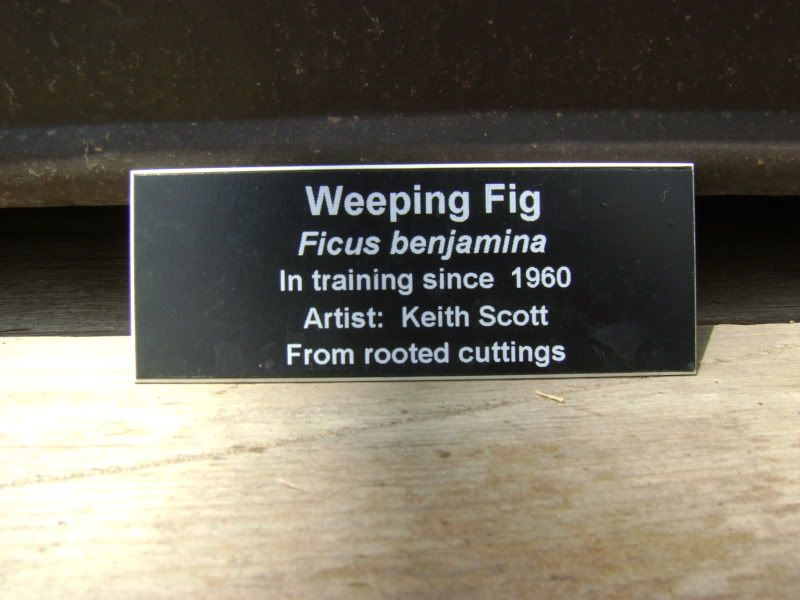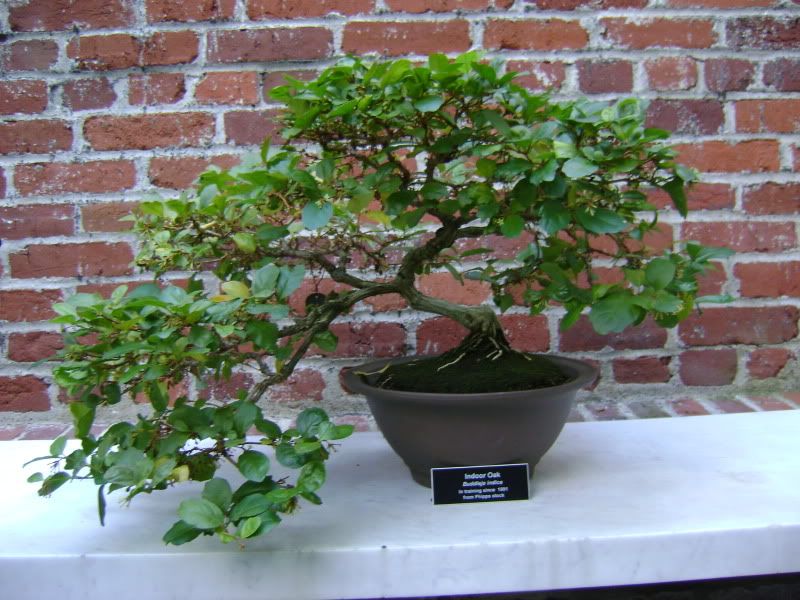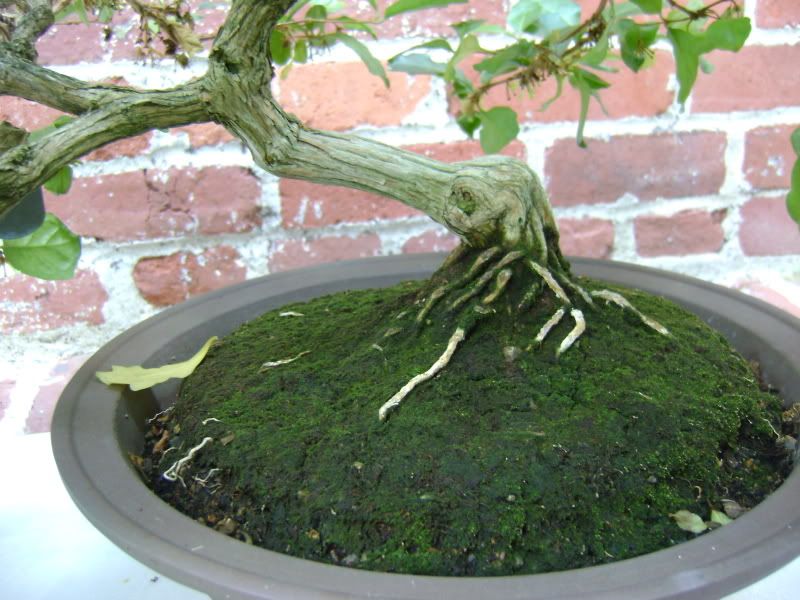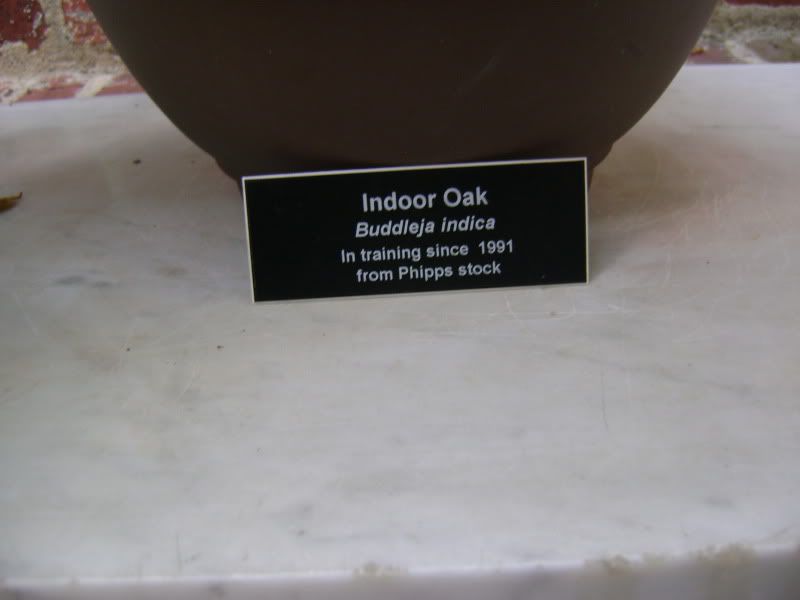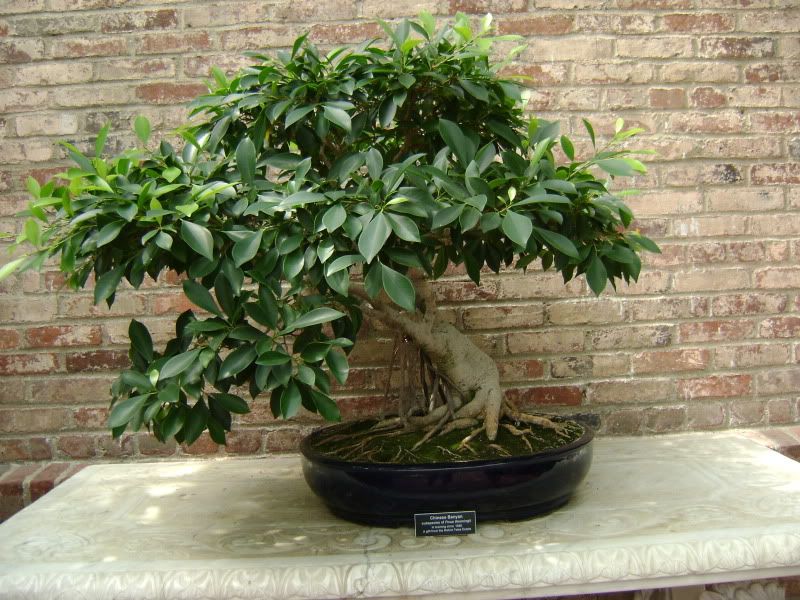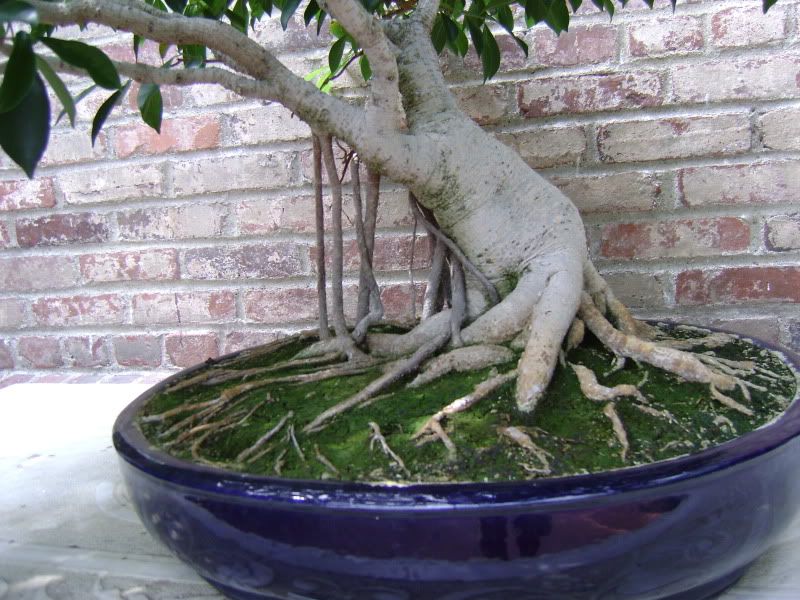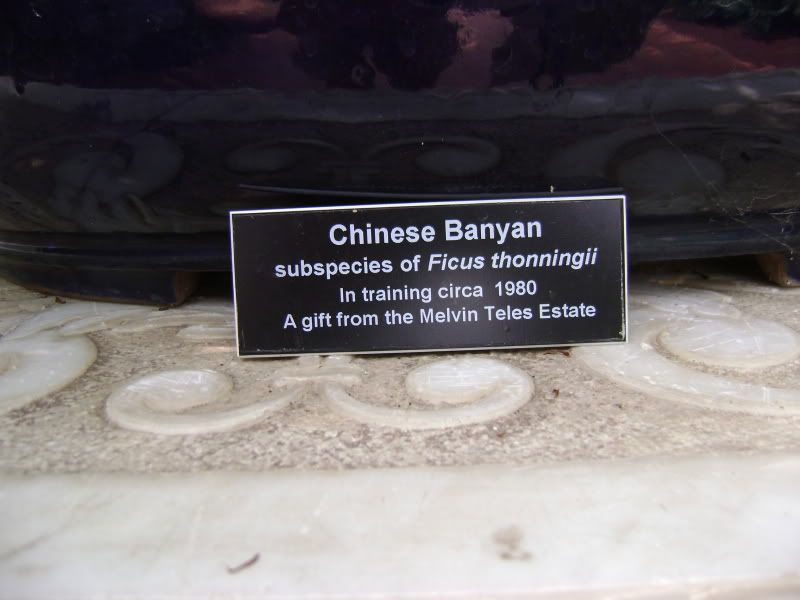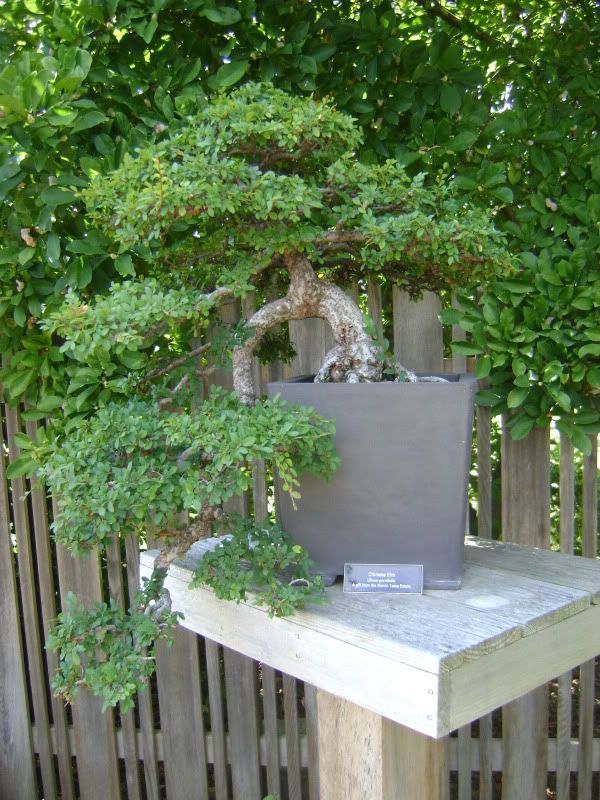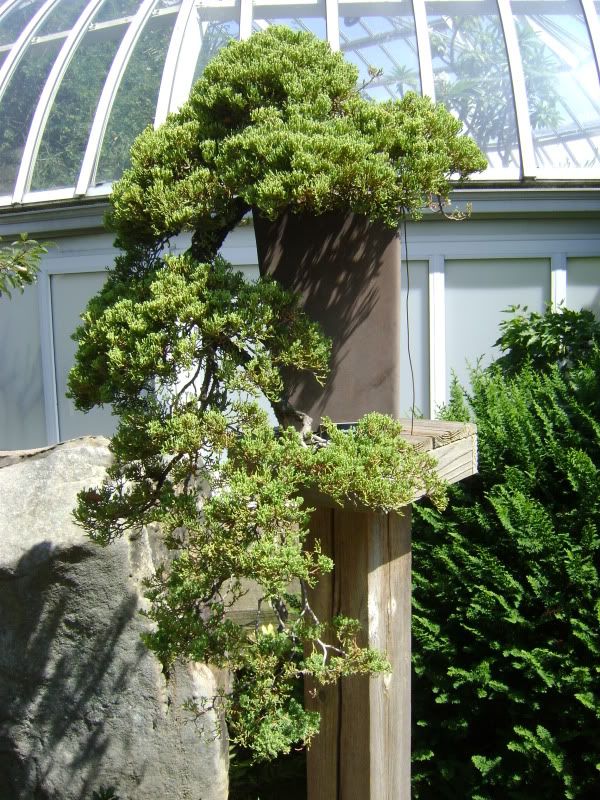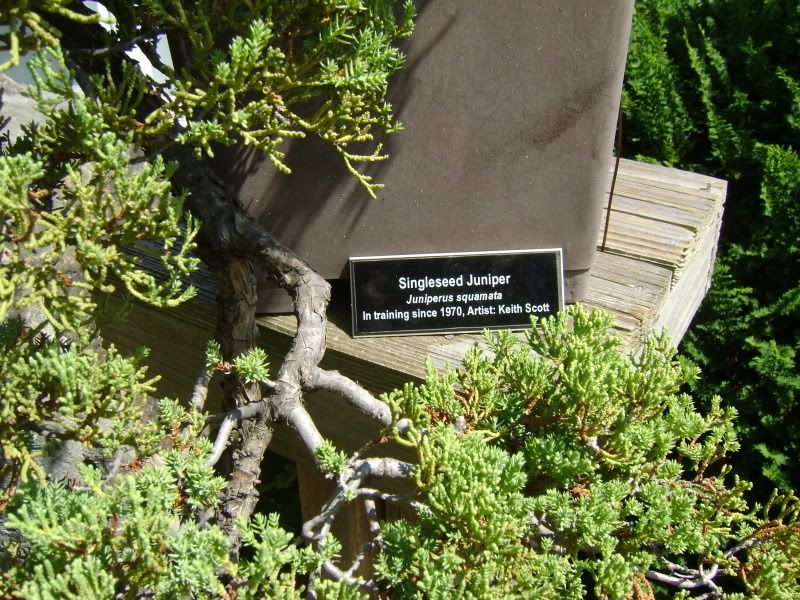 I really loved the trunk on this one, but the foliage could use a trim.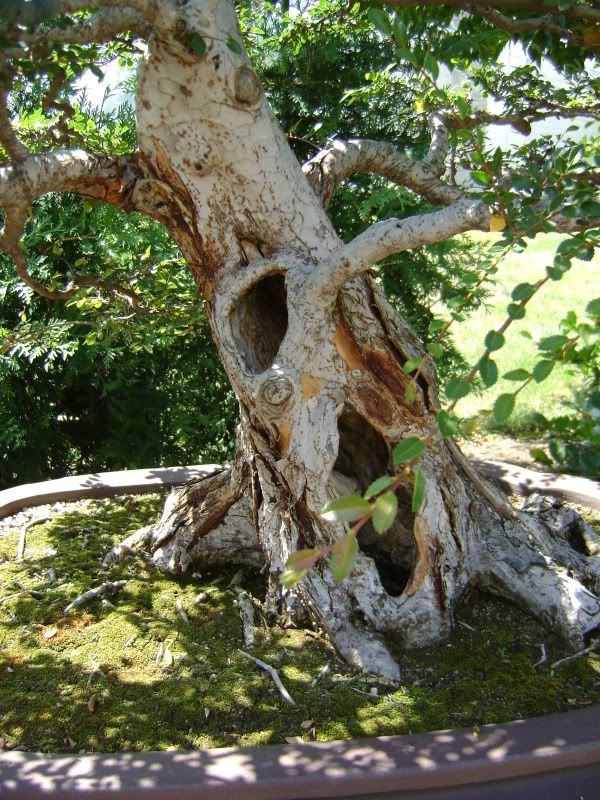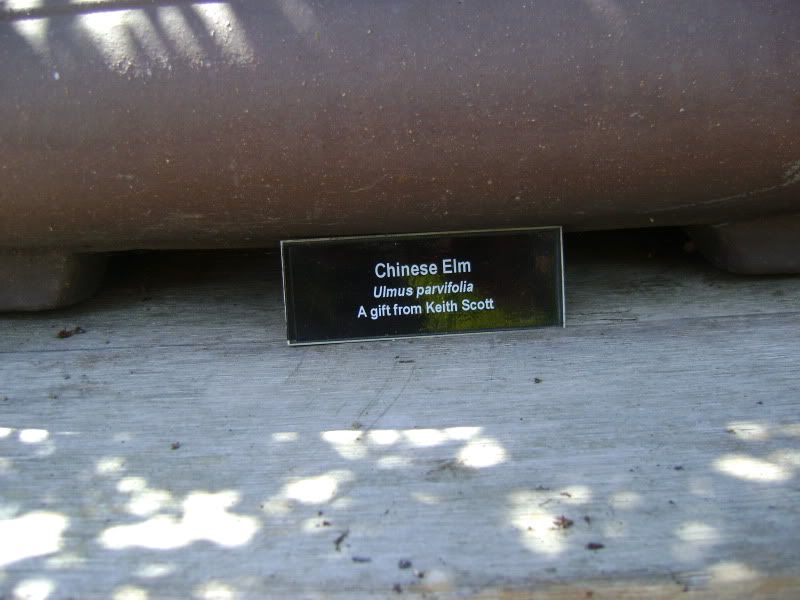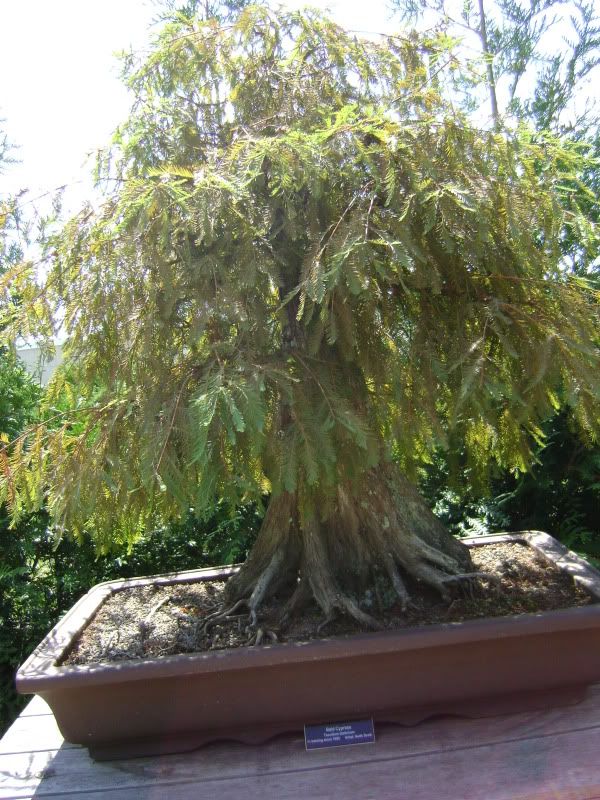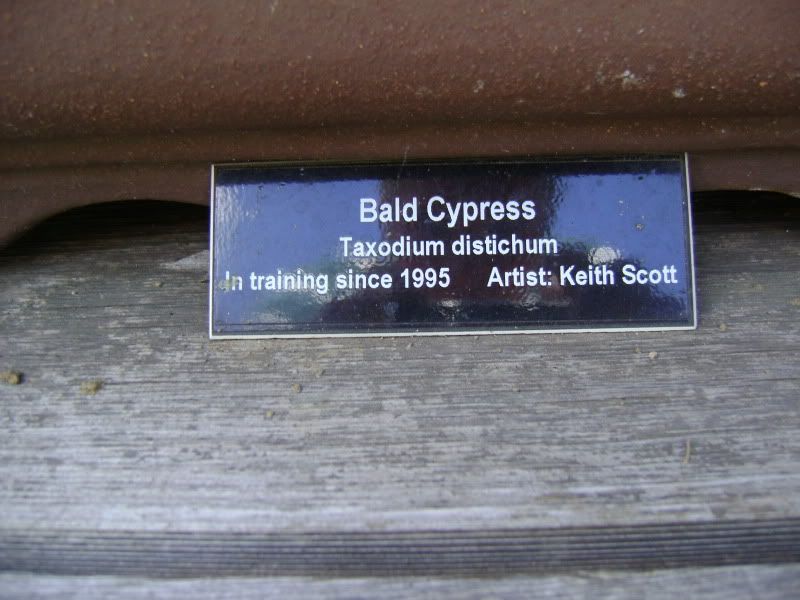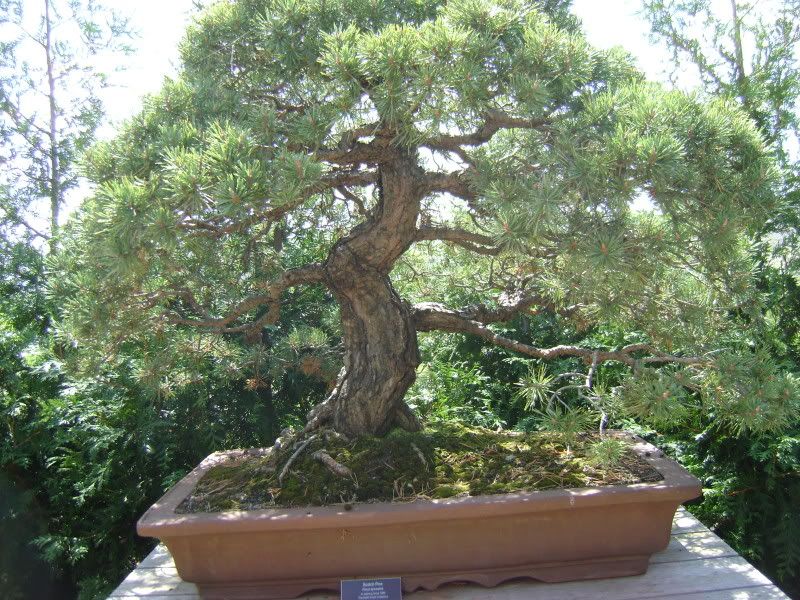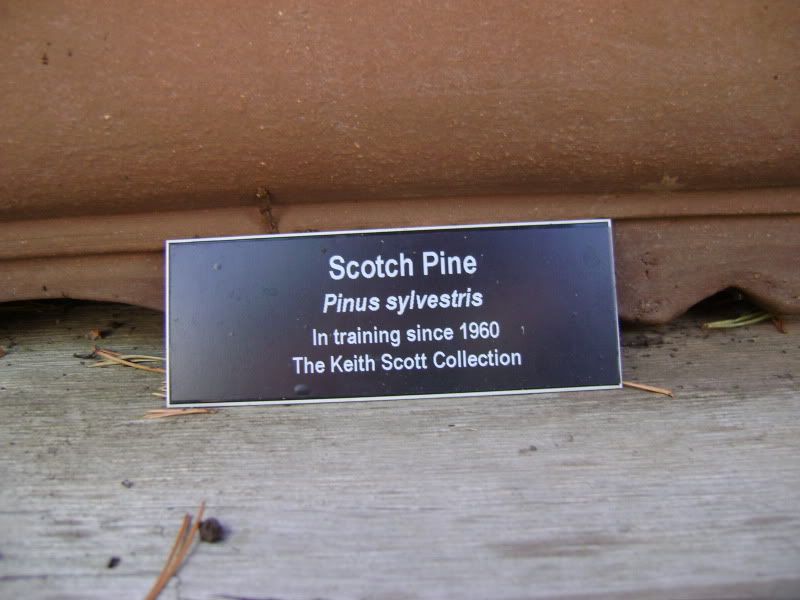 Another Scotch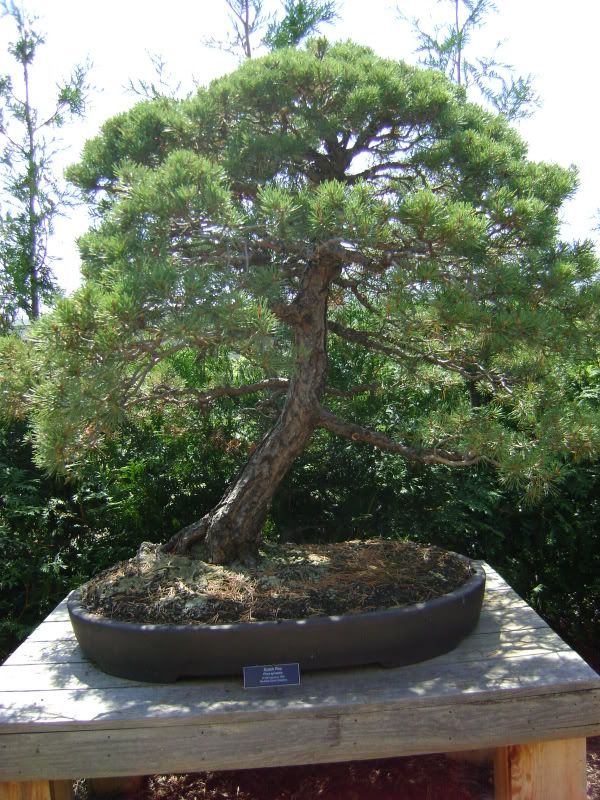 And here's the kicker, This was one of two off limits bonsai gardens that we were able to catch just a corner of. This particular garden housed about 30 specimens, while another held about 15-20. I'm assuming most of them were either less impressive/unfinished, or they simply rotate to keep the exhibits new every year. Either way I will be returning in the future.