First is the little guy a Fukien Tea with a 3/8" trunk at about 7" tall.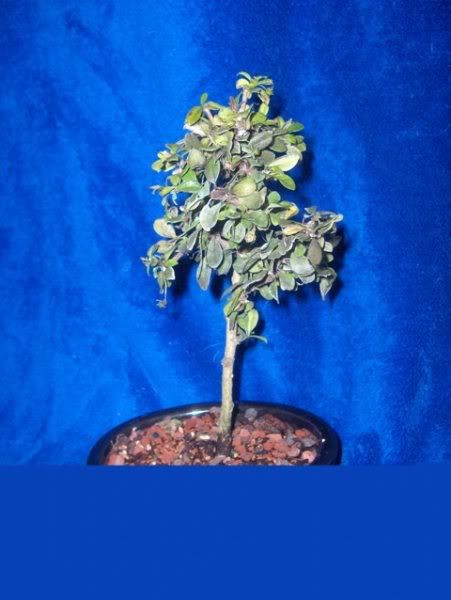 Next is the Ficus Retusa with a 2"+ trunk at about 17".
and then my favorite, the Brazilian Rain Tree and she put the hippos in

This one also has a 2"+ trunk and it is about 21"-22" tall.
Different views of the Ficus and Brazilian Rain Tree
I read the pictures post after taking pictures......next time I will adhere to the requests of angle and such.