Here is a brief picture story tracking the progress of a cutting I took from a garden center plant back in May.
May 4, 2009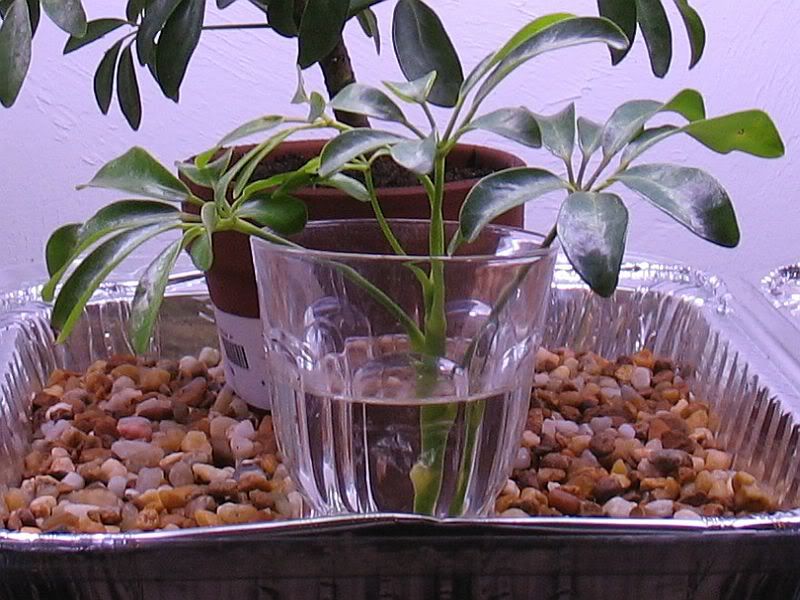 It only spent a couple weeks in the glass of water before I decided to plant it into a small pot. (I now skip the glass of water and move straight to a pot for all cuttings)
July 11, 2009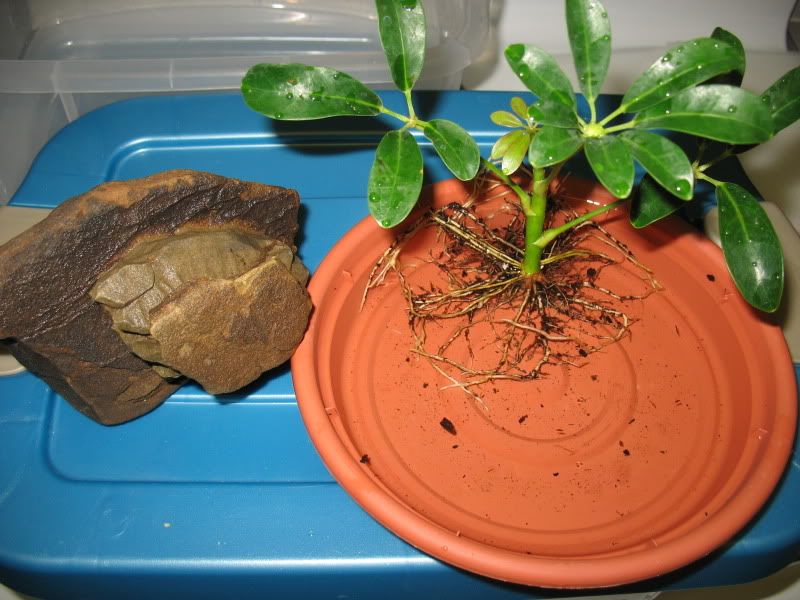 After nearly 2 months in a pot, the plant has grown a sufficient amount of rootage to work with for beginning the root-over-rock phase.
Picture the rock in the photo above as an upside-down mushroom.
My plan was to position the plant onto the lighter brown 'stem' portion of the mushroom. The larger, darker portion would be the 'mushroom top' which, when turned upside-down, would rest flat on the potting surface.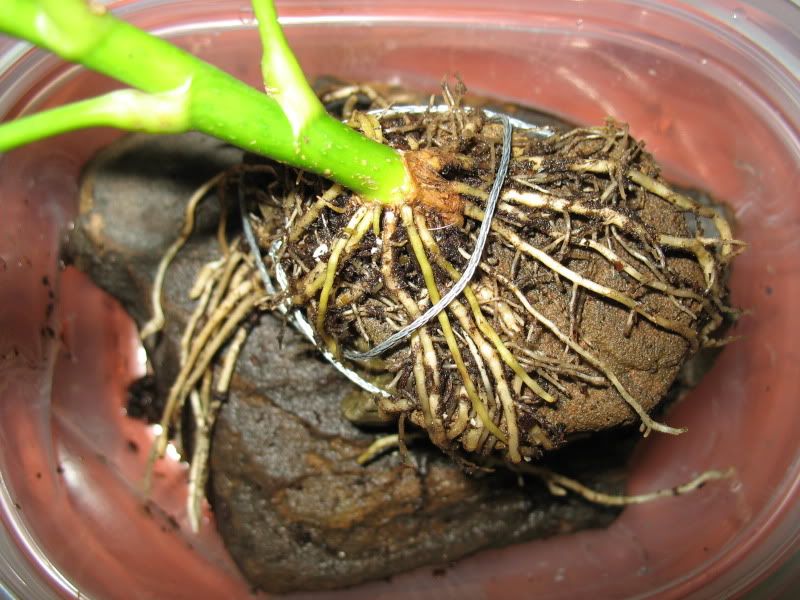 The overhead view in the two photos above shows how I secured the roots to the rock using two segments of picture frame wire. Entire rock was put in a plastic container, and then the base was covered with potting media. I then used an aluminum foil collar to act as a retaining wall for more potting media to cover the upper-most roots.
And as you can see above, I also removed several leaves to help ease the burden on the root system.
November 10, 2009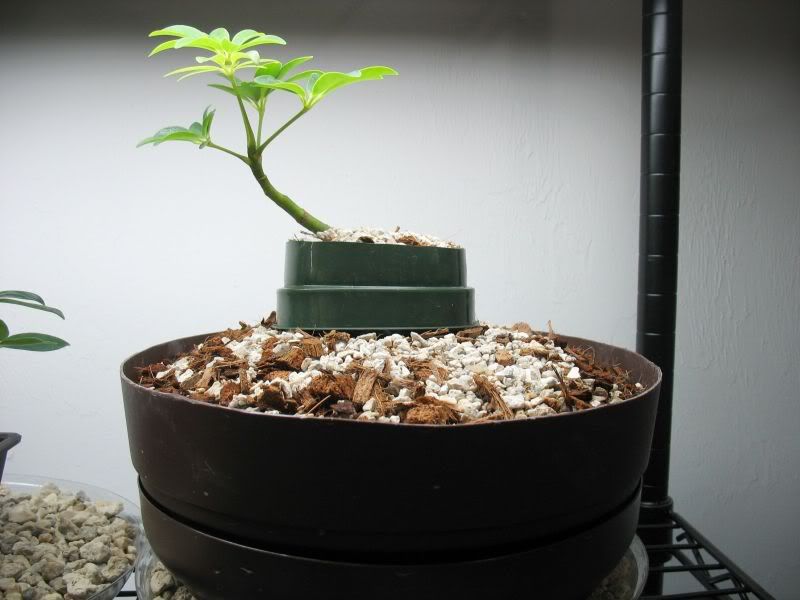 Finally, this last photo shows the plant in its current state.
I decided to remove all of the old potting media and remove the picture frame wires; the latter of which I feared might be over-constricting and damaging the roots. I was pleased to discover that the plant had secured itself to the rock on its own and no longer needed the wires. I took this opportunity to plant it into a larger pot and replace the media with my current potting mix.
The plant will now be allowed a rather lengthy growing-out period.
Gradual removal of the 'soil' covering the rock will likely begin in the upcoming spring.
BV
P.S. Note about why I included 'Dragon' in the title...
'Hawaiian Dragon' is one of three major stylings (the others being 'Sumo' and 'Roots') pioneered by David Fukumoto at his FukuBonsai nursery in Hawaii. Plants in this styling typically contain sharp bends and coil-like, swirling trunks and/or prominent surface/aerial roots. 'Hawaiian Dragon' is the styling in which I have chosen to train this particular plant.