Hello!
This is my first real bonsai, a Serissa. I'm planning on styling it Literati with a slightly exposed root base. I just bought it from a vendor at the mall near me, and after moving it, it lost a few leaves and began to yellow. But not long after that it began warming up to it's new home in my room, and the leaves have really become quite green. I'm hoping for this thread to be a diary of this tree's progress. Here's a few pictures of my current set-up. Quite simple and uninvolved, but it's working very well so far.
Most of the leaves above are greening again and it's adapting well. It gets 12-15 hours of light a day, both natural (this room has the largest window in the house, about 10ft tall) and fluorescent.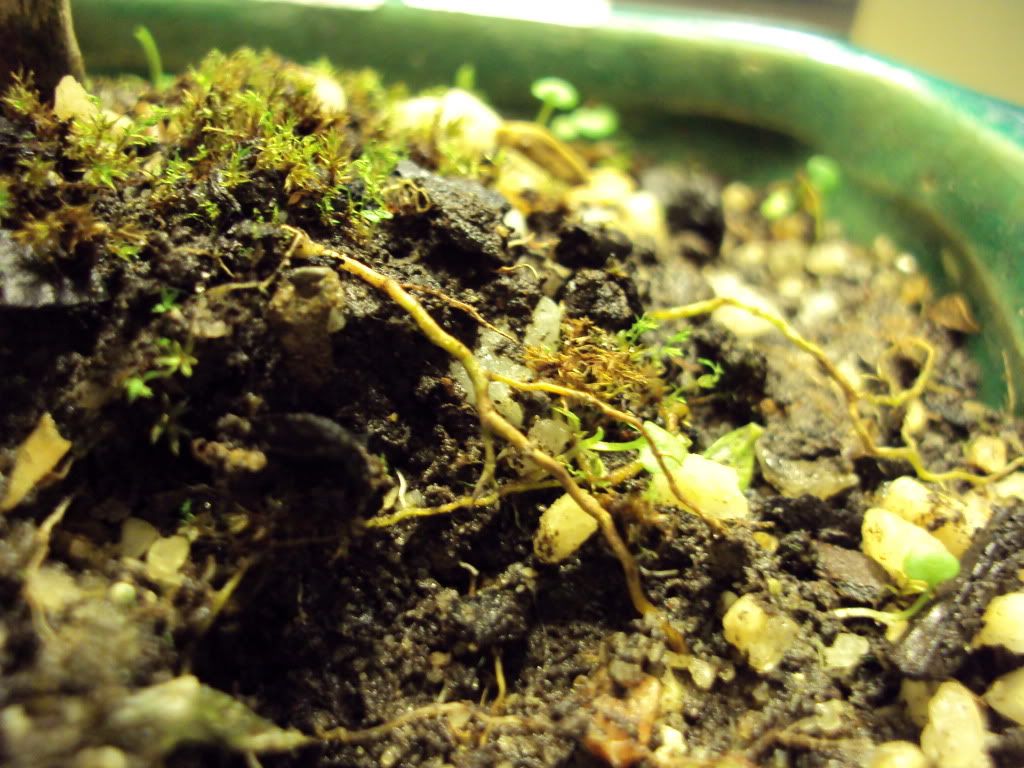 Quick picture of some exposed roots that seem to have struck well. I spray the top roots often to try and encourage more.
This is the whole set up, just a 50W fluorescent in the black lamp and a 100W in the silver lamp. To the left of the picture is the big window. By the way, I intend on purchasing a true moisture tray soon.