Here are my trees that I have been growing for a number of years:
1- white oak (3 yrs) grown from seed
2- aboricola (? yrs) got it from wegmans a month ago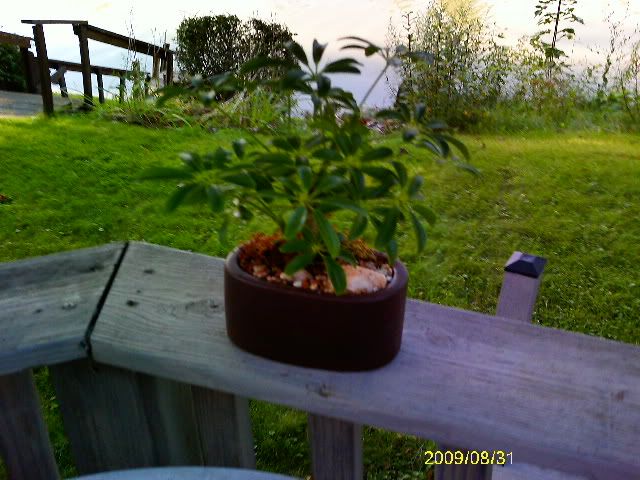 3- japanese maple (7 yrs) grown from seed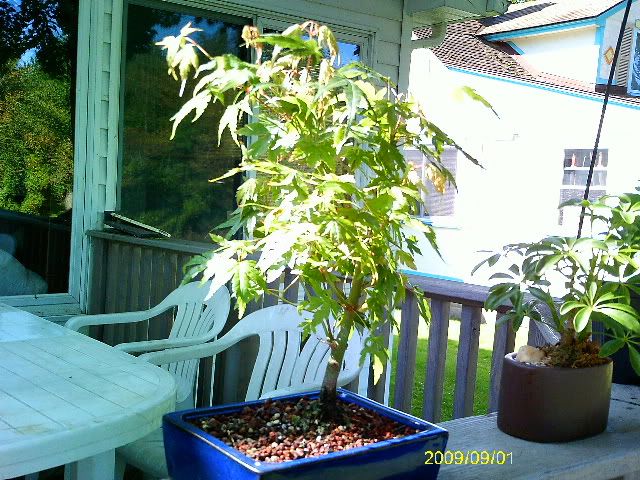 4- dwarf pomegrante (?) got this from an auction last week
5- mt. fuji snow rose (12 yrs) found this in my local park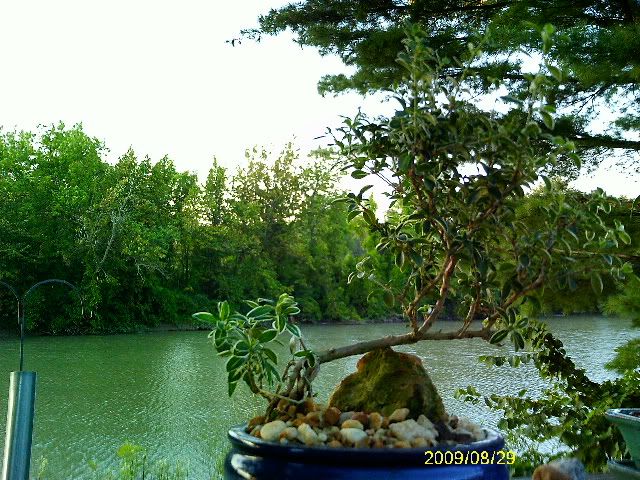 6- weeping fig (6 yrs) grown from sapling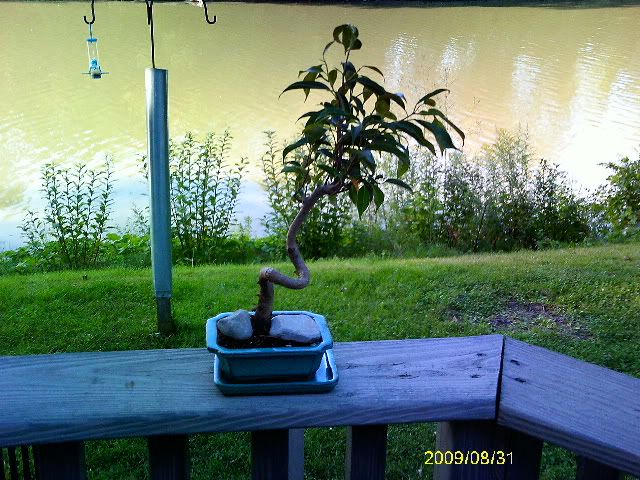 7- weeping cherry (9yrs) grown from sapling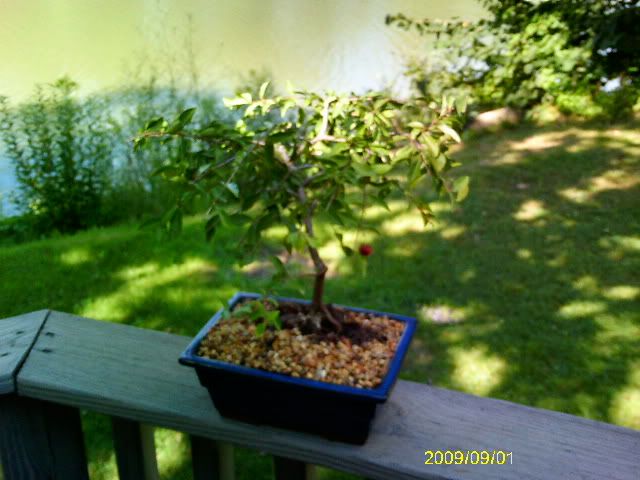 I have a few questions. My cherry tree has some white spots on the leaves. A few of them have parts of them missing with white edges. Is this powdery mildew, or a result from using hard water (I have been using hard water recently since I just moved to a new town).
Also, as you can see, my maple has inconsistent leaf size. How do I correct this to get small consistently sized leaves?
Thanks a bunch.[/img]