Hey everyone,
so i was in Home Depot a while back, and as usual, they had $5 boxwoods in 1 Gal pots. Given my previous two unsuccessful ventures with boxwoods, and my inablity to pass up that offer, i looked around and found a tree with a good trunk and nebari, as well as what i thought to be plenty of styling options. However, i started pruning the tree, and soon realized i didnt have much of a direction for it. I'm pretty dissatisfied with how the initial pruning went, and i am not considering a trunk chop. (I would, however, have to wait until next year to do so). I'm just here looking for everyone's input/styling ideas. this is what i have so far:
this is the area i was thinking of doing the chop...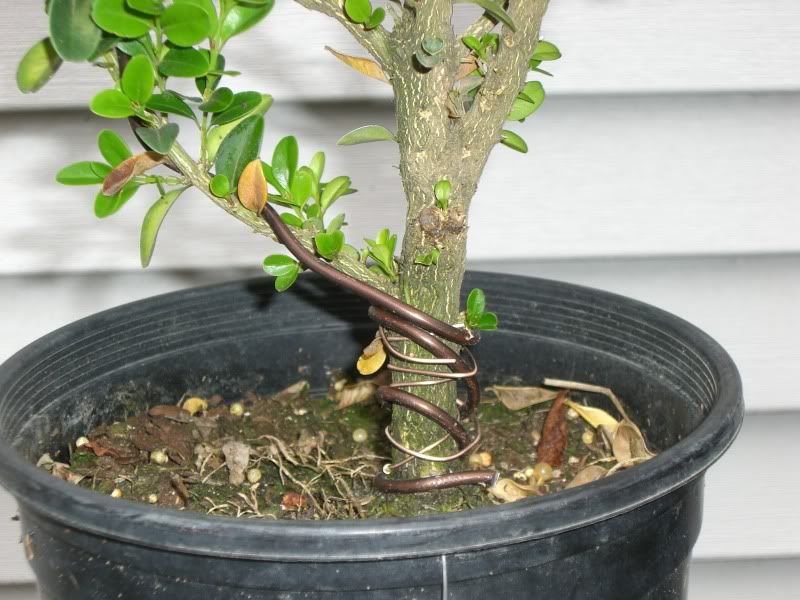 Note: the middle branch is actually
two
branches, one behind the other.
Thanks,
Joe