Firstly, thanks for all the help you have all offered. Learning curve here for me is steep and the more I learn, the steeper the curves seems to become.
Have been looking at 2-litre SIPs or SWCs or what ever the proper spoonful of alphabet soup is for them.
Have 1 down, 29 to go and have a bunch of question: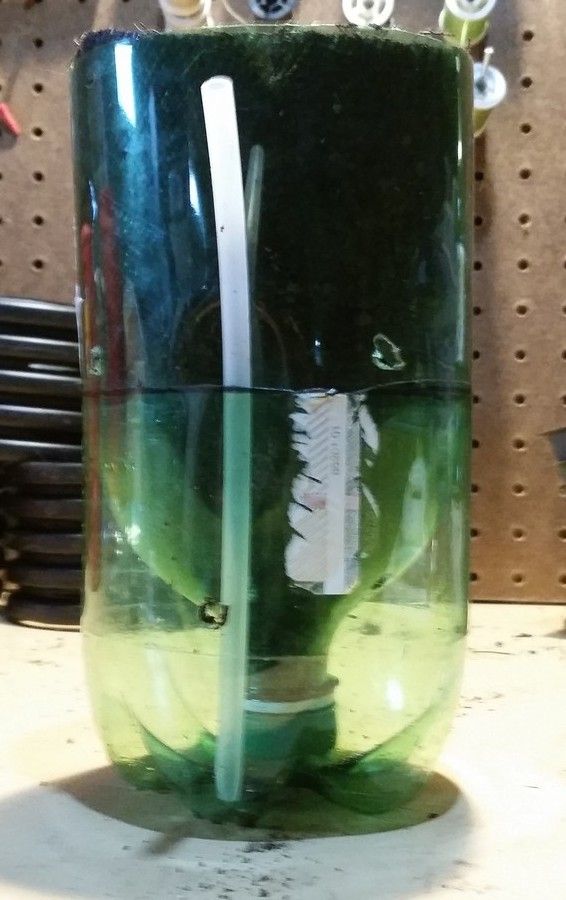 Started by looking here:
http://www.helpfulgardener.com/forum/viewtopic.php?f=21&t=60946
Then went looking around the web. Seems like there are eleventy billion designs for these things, all slightly different.
Most have a drain hole and a tube going into the reservoir section and the planter section has a least a couple of holes in it beneath the level of the reservoir section. I get that part. It is drainage, filling access, overfill protection and ventilation.
What is baffling me is that some stop there, others are identical with (probably) a landscape fabric liner. Some have aeration holes (with and without a liner) going up the outside of the planter section, not only below, but also above the top of the reservoir section.
General assumptions I am making:
More aeration is better.
More drainage and ease of water flow is better.
2-litre SIPs are pretty hard to botch. Biggest thing is to get water from the reservoir to the soil and have some aeration holes in the planter section below the reservoir top for drainage and root aeration.
What is going on with the fabric? Is it just there to prevent a little of the soil from escaping? Would any synthetic fabric work, like cheap polyester or something else inert and rot resistant? How necessary is the fabric? Could the fabric be detrimental to the plant/process over all?
Or, the short version: What is the most effective design for one (or thirty) of these creatures?
Thanks again for all your help with understanding this stuff.