my aunt had gotten a plant like this from her nieghbor. i said i liked it so she got me cuttings and i've had them for a few weeks now and nothings happening. soi was online today and stumbled across it by accident so now i knwo what it is! i was googling it and decided to try to re plant it in a different way. she had some ends just stuck in dirt half hazardly. i took them out changed the soil used a smallerish pot and just laid them on top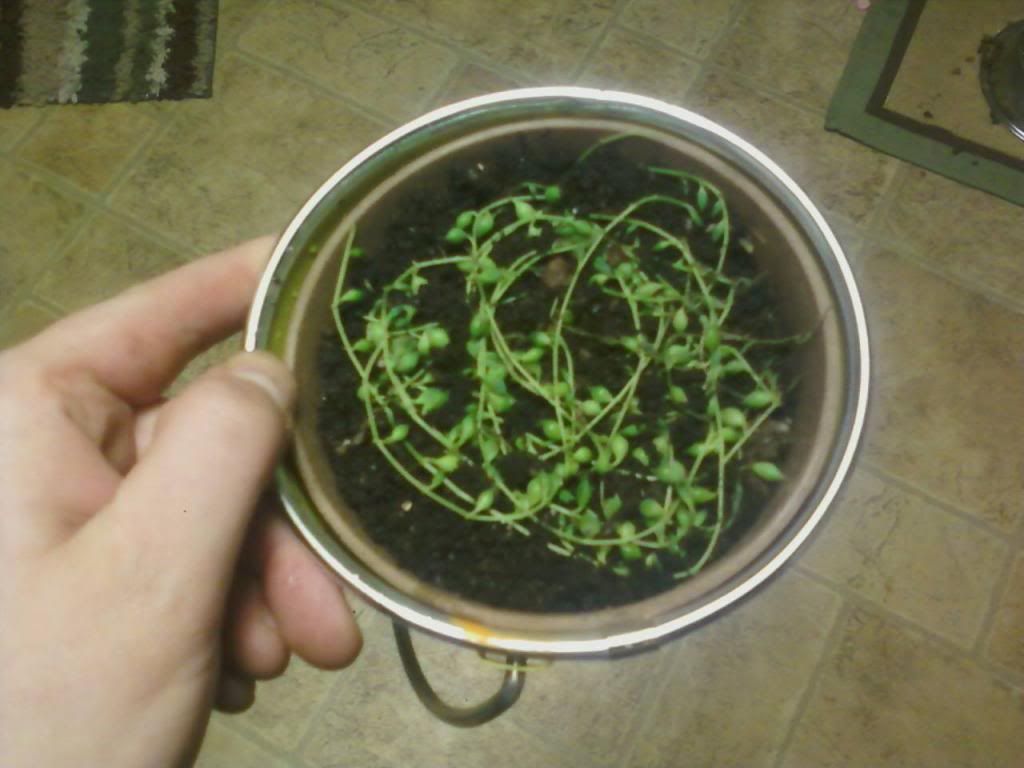 is this ok?? will it root better like this?? i REALLY want it to look like this:
i have some miracle gro plant spikes i can stick in if that will help....