I have four planter boxes hanging from my front balcony (East exposure). They have quite a hodgepodge of plants in them as I picked some myself and my mother-in-law kept making random plants "appear" on my balcony. I finally had to tell her "NO MORE!" but she was convinced they needed to be packed in there. Well as I had to disturb the roots in an attempt to find space for the new plants, I have had some casualties but overall they are doing quite well.
So for my question... what do I do with them over winter? Should I try to bring them inside? Should they be left out and see what happens? Do I empty them completely and start all over next year? Last year we had a very mild winter and the purple heart came back in my mom's pots. Oh and I'm in climate zone 7A.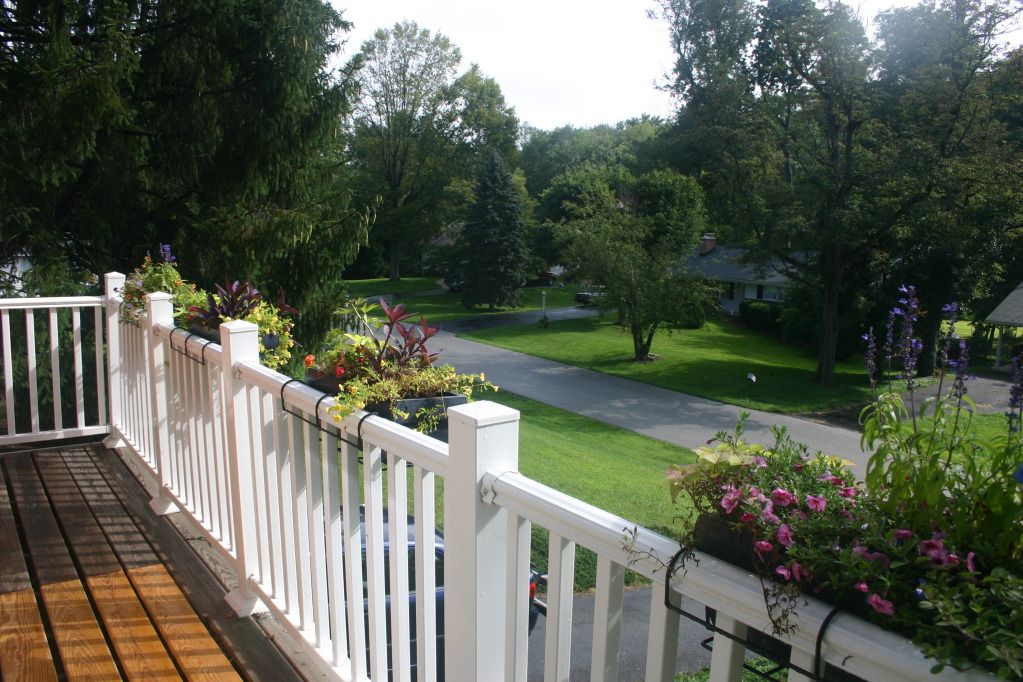 The boxes contain purple heart, blue salvia, sweet potato vine, moss rose, small petunias of various colors, and something with sweet blue flowers that close at night and has small soft (slightly fuzzy) leaves.