This is one of my Ghost Pepper plants. It's almost 2 years old and this is as big as it's gotten all this time. I was told to move to a bigger planter, and I did.. but it's still not branching out. It grows a few leaves, they turn yellow and fall off.. the plant never getting any bigger than it is.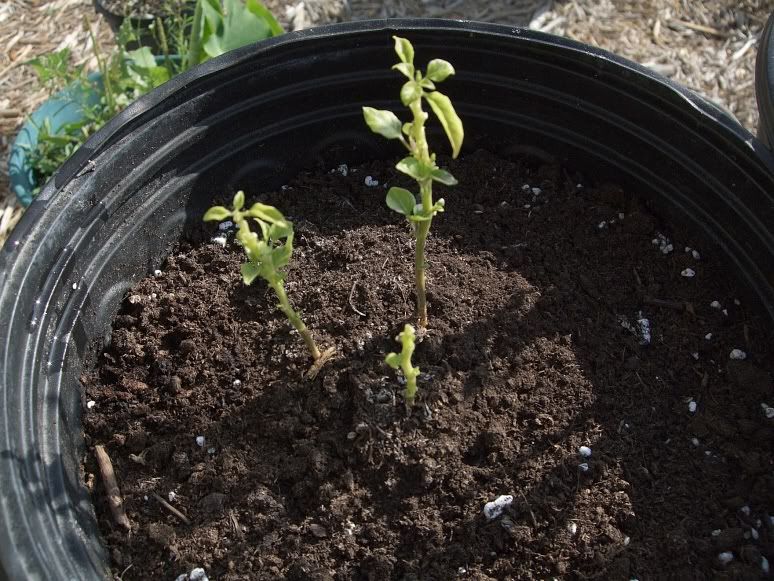 Another pepper plant, not sure what kind because this is as big as it;s gotten. I grew it last spring and this is has far as it's grown. It never has more than two leaves on it.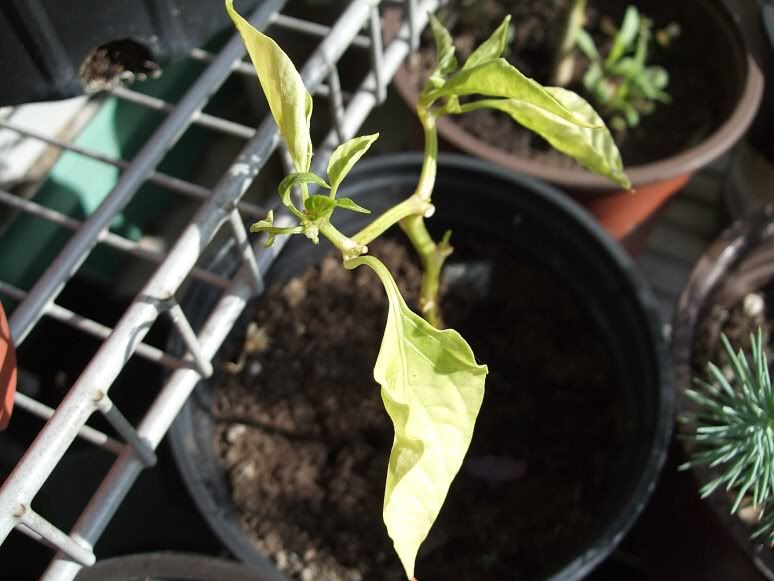 Yet another pepper plant doing poorly.. was also grown last spring.
This is a cactus I grabbed from another plant. I rooted it in the dirt and the new growth started to grow on top.. then, out of nowhere, the base started to whiten, shrink, and fold in half. I am sure this will be dead in another week unless I cut off the new growth and begin the process of rooting it.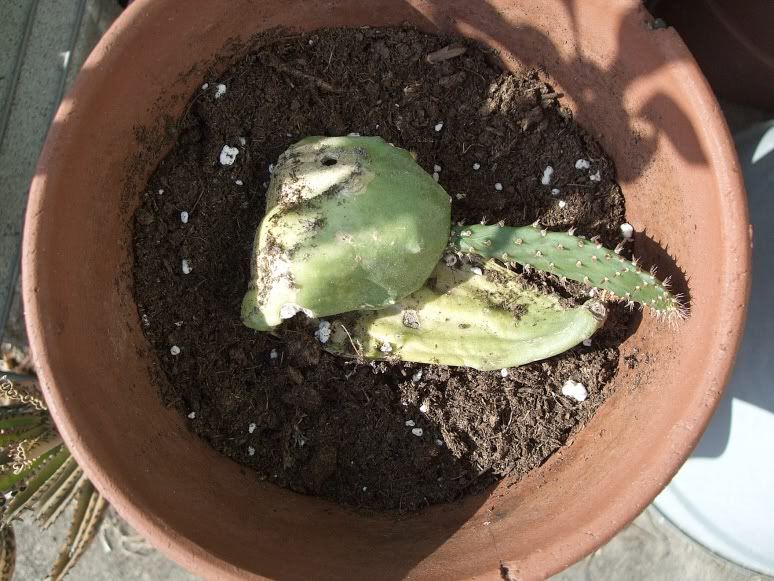 All my pepper plants grew very nice last year, except for the ghost pepper.. that has always had a problem. This year, my plants are looking like crap and I am on the verge of dumping them all into the trash and giving up on a garden this year.
All of the new seedling I started growing this year have suddenly died off.. so the only plants I have left, as these, and they're on the way out as well.
It's to the point that it's not worth having a garden this year, unless I go out and spend hundreds of dollars on already established plants.