I don't normally have indoor plants because I have 2 obnoxious kitties that like to nibble on them and then find the most wonderful places to expel their nibbles...fabulous, I know...They will be my last


BUT...
I was in HD yesterday getting some stuff for a project. I ALWAYS park in the plant greenhouse section so that I can "browse"

while I'm on my way in to get whatever I need. Anyway...They had a brand new shipment of Orchids that came in, no one had relly picked throught them. I have been wanting one for some time now. I saw one that I couldn't resist. I snatched it up in a moment of impulse. I have never seen this coloration before. It was stunning there, and even more so in my kitchen window against the black walnut of my cabinets. These pictures really don't do it justice, I am a terrible picture taker

I don't have a clue how to take care of it, either. Other than misting in the morning. I kinda need to keep it in the size pot it's in now. I guess I could search the forum, but...
Aaaaaaaaanyway, here's the pics of my beauty. It's in a cat safe area too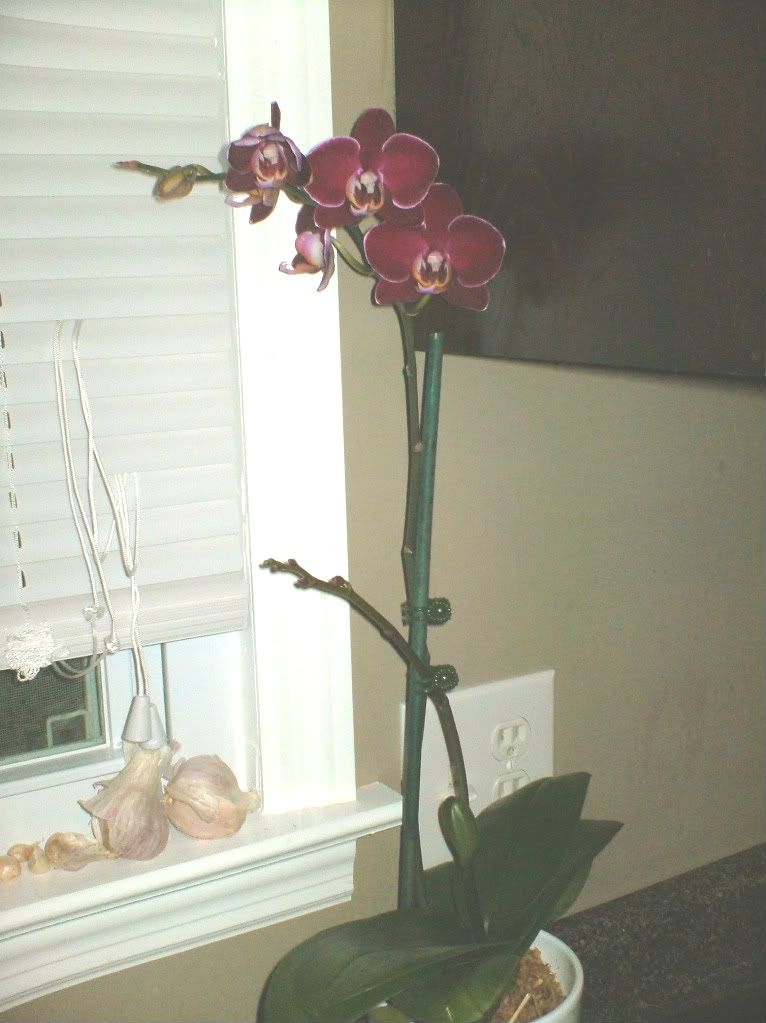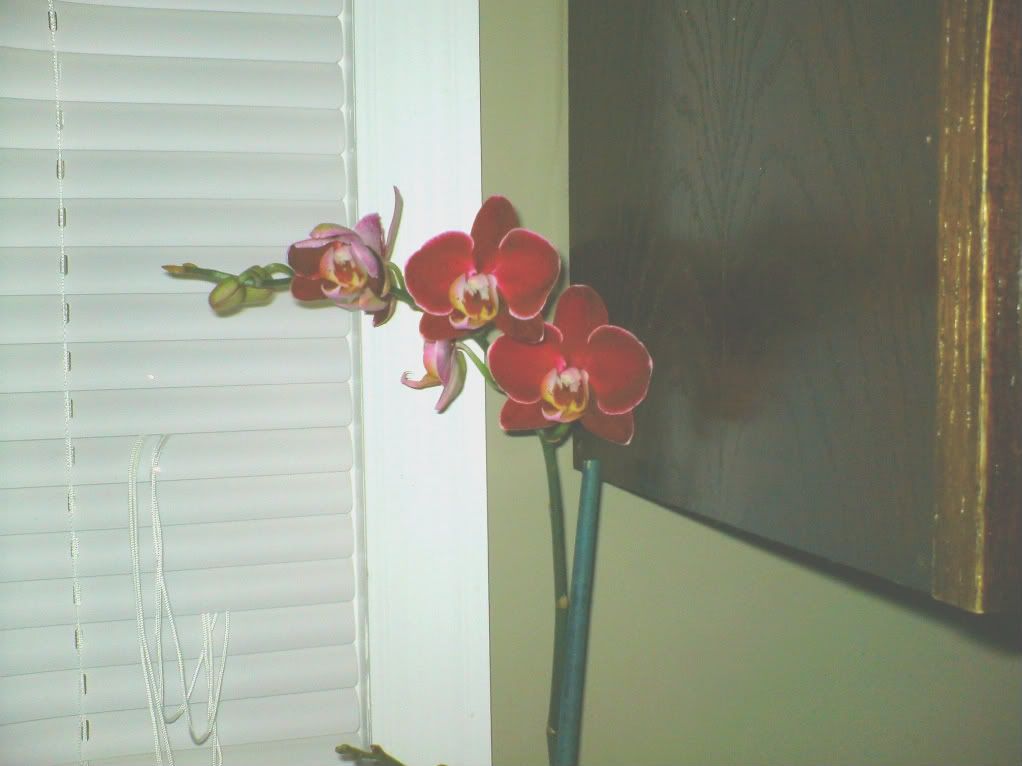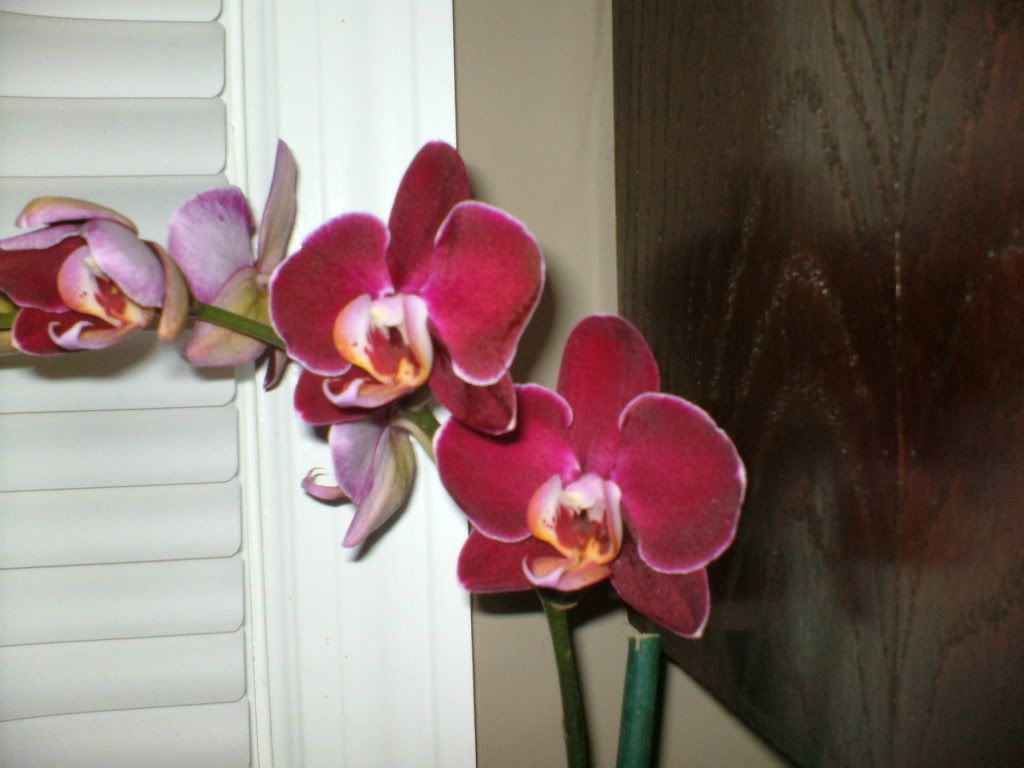 I just LOVE it!!!

Now if y'all can just help me keep it alive