This is my first sunflower...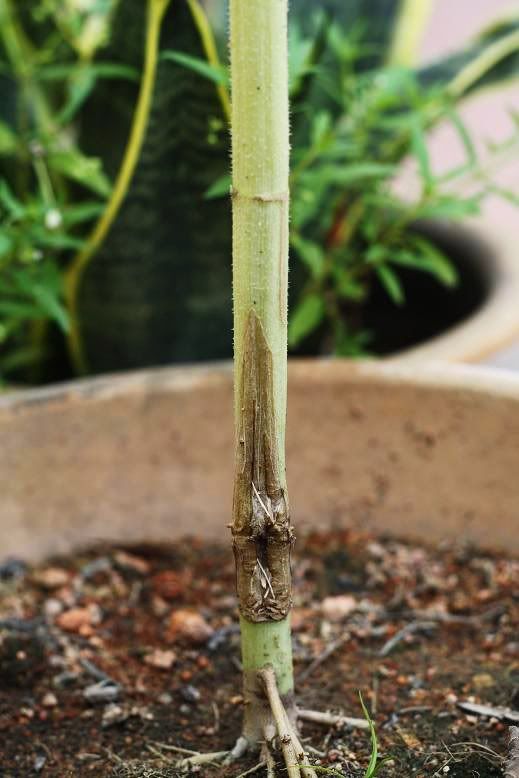 .. and this is the problem.
I noticed this morning that the stem is damaged, can anyone tell me why this would happen, how am I suppose to prevent this and what is the solution to this problem?
i think it needs immediate attention because the damaged stem just might not support the heavy flower.