I see this plant every morning at the coffee shop in my building. It makes me so sad so I finally asked the owner if I could try to save it. This plant is in really bad shape as you can see by the pics...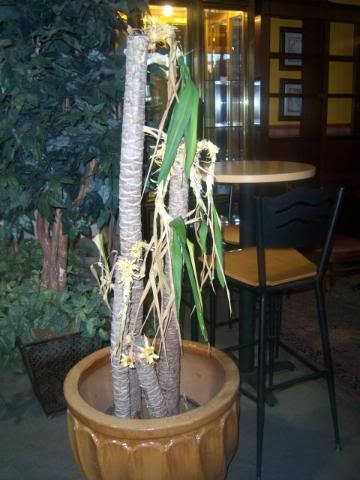 This is what the soil looks like. IRL, it looks like outdoos soil just plopped into the pot.
When you touch the stalks, the bark feels like it is coming away from what is underneath kind of like it is going hollow from the inside out. One of them even feels hollow from the top to the bottom. The store owner told me that if I could save it I could have it soooooo. I'm planning on repotting it with fresh potting soil this weekend, but I am not sure about how to treat the plant with it having four stalks and all. Any advice is appreciated. I'm off to google search too.