It's me again!
My lingonberry bush has not yet died, amazingly. Which is completely irrelevant, but just so you know.
Anyway, my Chicago Hardy fig tree, Agatha, was existing perfectly UNTIL THIS happened: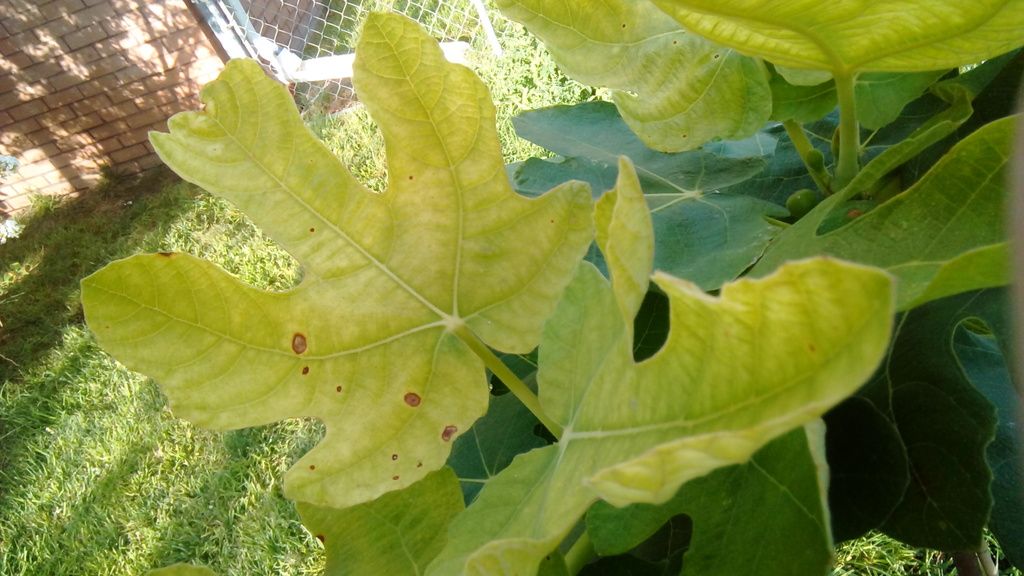 OH
SUPERPOO.
Yellowing leaves, spots that kinda look like Frog Eye disease... not sure if figs can even GET Frog Eye disease... but does anyone know what the heck this is and if it's preventable, or even better at this time, treatable?
Thanks, HELP PLEASE, AND GRACIAS
-JON