at applestar's request, I'm gonna put this here, where more discussion is possible, instead of just posting the pic in the pics thread.
we bought our property in the spring last year, and have been slowly trying to get my backlog of potted trees in the ground, and topwork graft what trees we can that are already here. among the latter are these guys: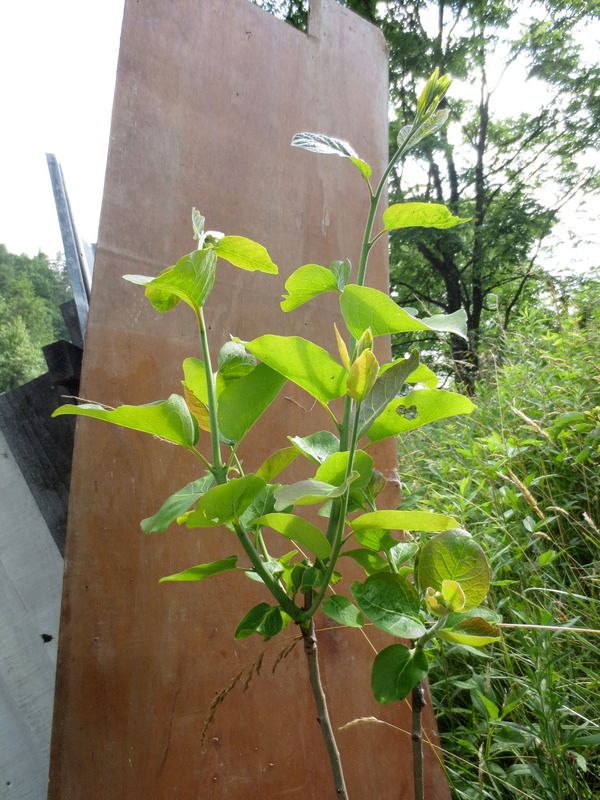 there are at least three adult persimmon trees here, 1 male (huge) and 2 female (pretty big). i may eventually get to the point where i graft cultivars onto one or both of the females, once i get to the point where i've had enough of their fruit to know if i want to. meanwhile, i've identified 9 or 10 smaller seedling persimmons and started this spring, grafting select cultivars onto some of them. the above picture is a graft (actually 2) done in april. the rootstock is a wild seedling, grafted in place (on its original taproot, so never any transplant shock!). the scion for this one is 'lehman's delight/100-46', bred by jerry lehman in terre haute, in.
i currently have 3 different cultivars grafted out, with a list of another 5 I'm hoping to get, and another 2 or 3 wild trees that i'd like propagated closer to home. i also have another 3 or so seedlings to serve as future rootstocks (yet to be planted).
come back in a decade! i should have lots by then!