We recently moved out to 12 acres in Dripping Springs and have been blessed to have a small orchard of about 18 fruit trees. We are not totally clear about the types but know we have several peaches and a few plums and possible others. But for now, I'm most concerned with a few trees (peaches & possible our 2 plum trees). Pink vs White flowers.
Our peach trees are either in the petal fall stages with forming fruit or completely past petal fall. We have 5 of these trees.
I also have two larger trees that are in near full bloom with white flowers (I'm assuming these are plum trees).
I've posted some pictures and am hoping I can get experienced advice back on what pests may be present. I have not sprayed anything at this point due to the blooms and protection of bees. After many hours of research, I did purchase Bonide Fruit Tree and Concentrate Plant Guard in anticipation of my 1st spray once full petal fall has been achieved across my trees.
1) We have noticed very small holes across most the leaves that are presented themselves. These are mainly "pin hole" size. Some slightly larger.
2) Some of the early stage peaches are showing sap oozing out.
3) Some of the early stage peaches are appearing to grow like siamese twins. I have one tree in particular that has fruit forming all over the tree and maybe 25% appears to be "siamese" or two-headed peaches. This tree is near end stages of petal fall and beginning of fruit formation.
4) Finally, I'm hoping to get general advice on removing any fruit (due to over production) and thinning things outs.
I did prune all my trees about 2-3 weeks ago.
Overall, I hope we can harvest some fruit this year. I understand the extremely mild winter was not ideal in terms of chill hours. And frankly, this is strictly a learning year for myself and family so I don't have too high of expectations.
Thank you so much so your insight!!!!
PEACH FRUITING PICTURES: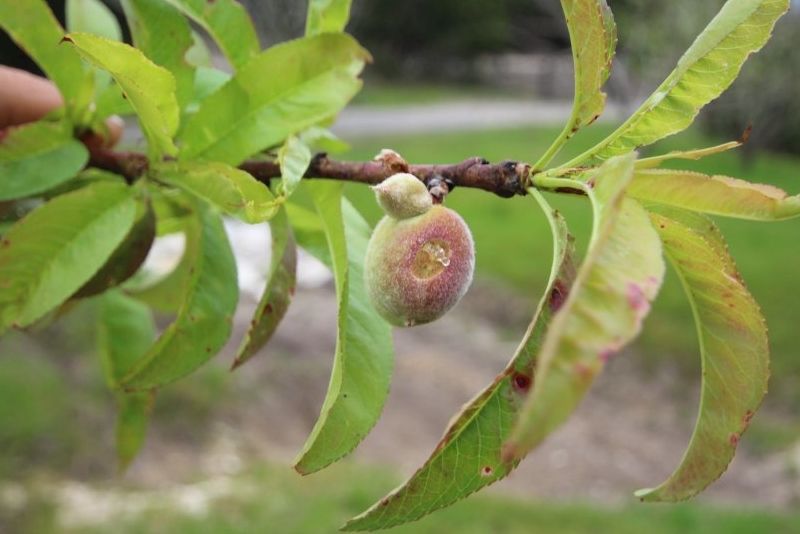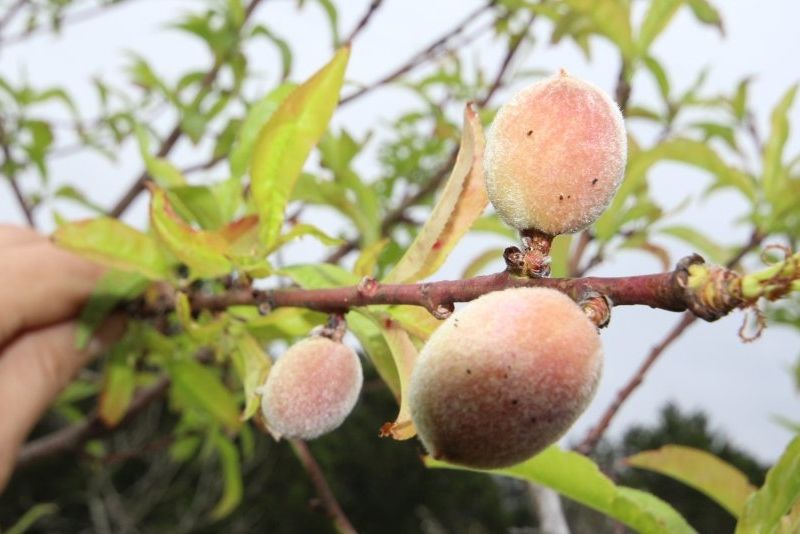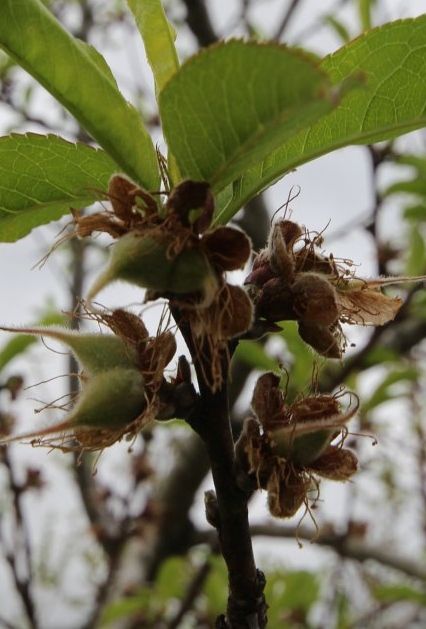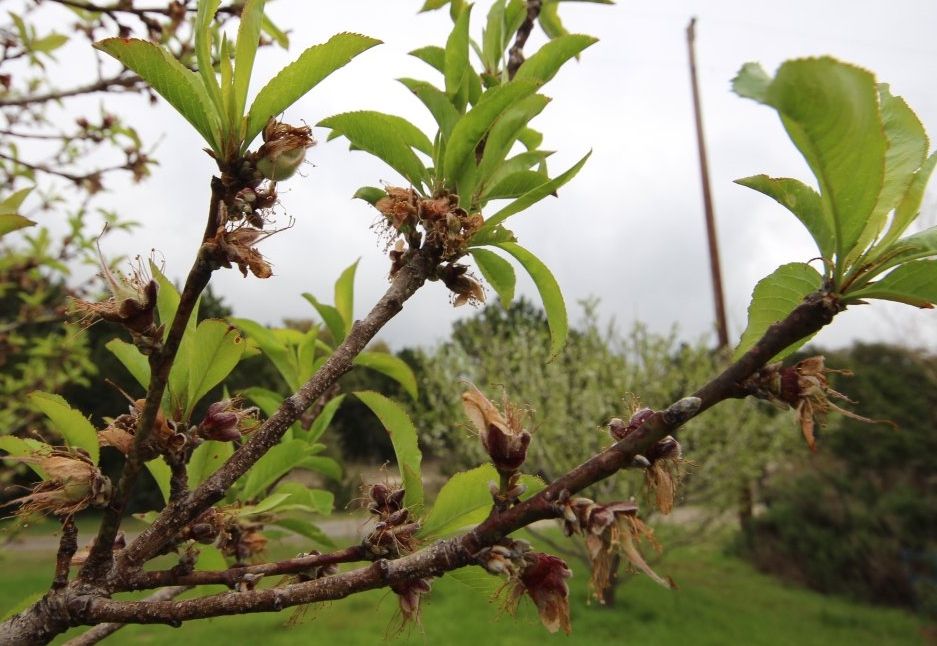 PEACH - LEAVES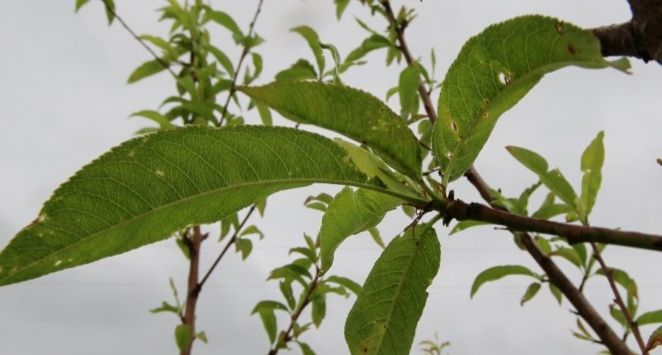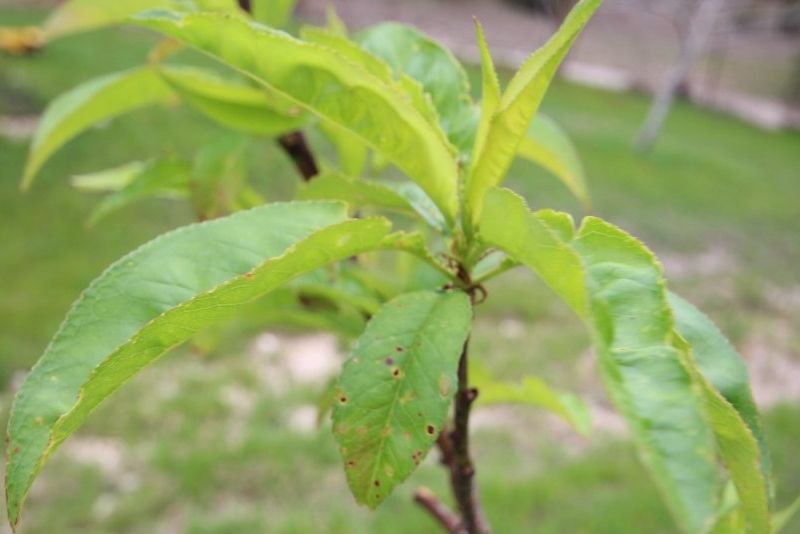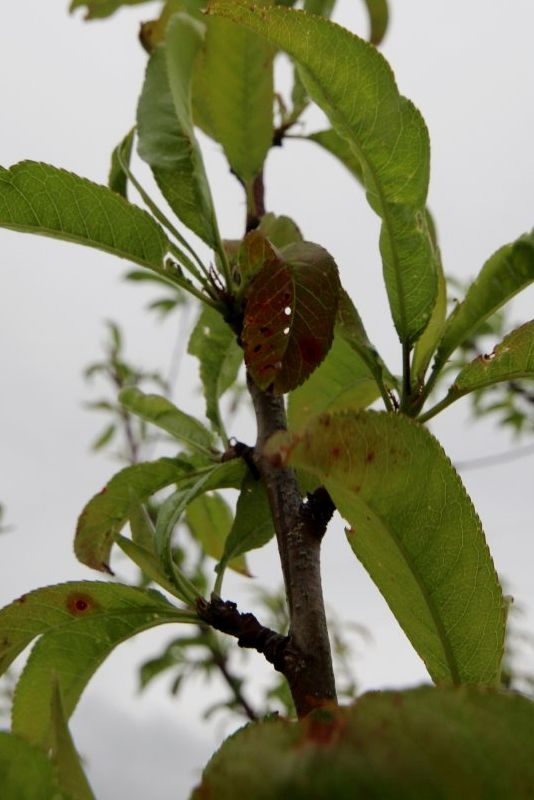 FINALLY BLOOMING TREE WITH WHITE FLOWERS (PLUM?)