Hello everyone. I'm new to this forum. I did a little bit of searching and found a lot of useful info and interesting photos of the endeavors of other pineapple growers. I have a few questions of my own, if there is anyone out there who might be able to help me.
So I've attempted this about 15 times in my life; cut off the top of a store-bought pineapple, trim down the leaves, cut the bottom a little bit to expose where roots are to form, and then submerge it into a glass of water, change the water daily to avoid too much mold formation, and wait to see roots. I figured it would never work, but I recall my grandmother telling me once when I was a child that she had done it. Anyway, to my utter amazement, I saw roots growing so I planted it in soil.
,
I set it out on my back porch in a sunny spot (I live just a few miles east of D.C. on the Maryland side) , and for a while nothing happened. I had mostly forgotten about it and was about to throw it away when I saw two little buds growing off the side.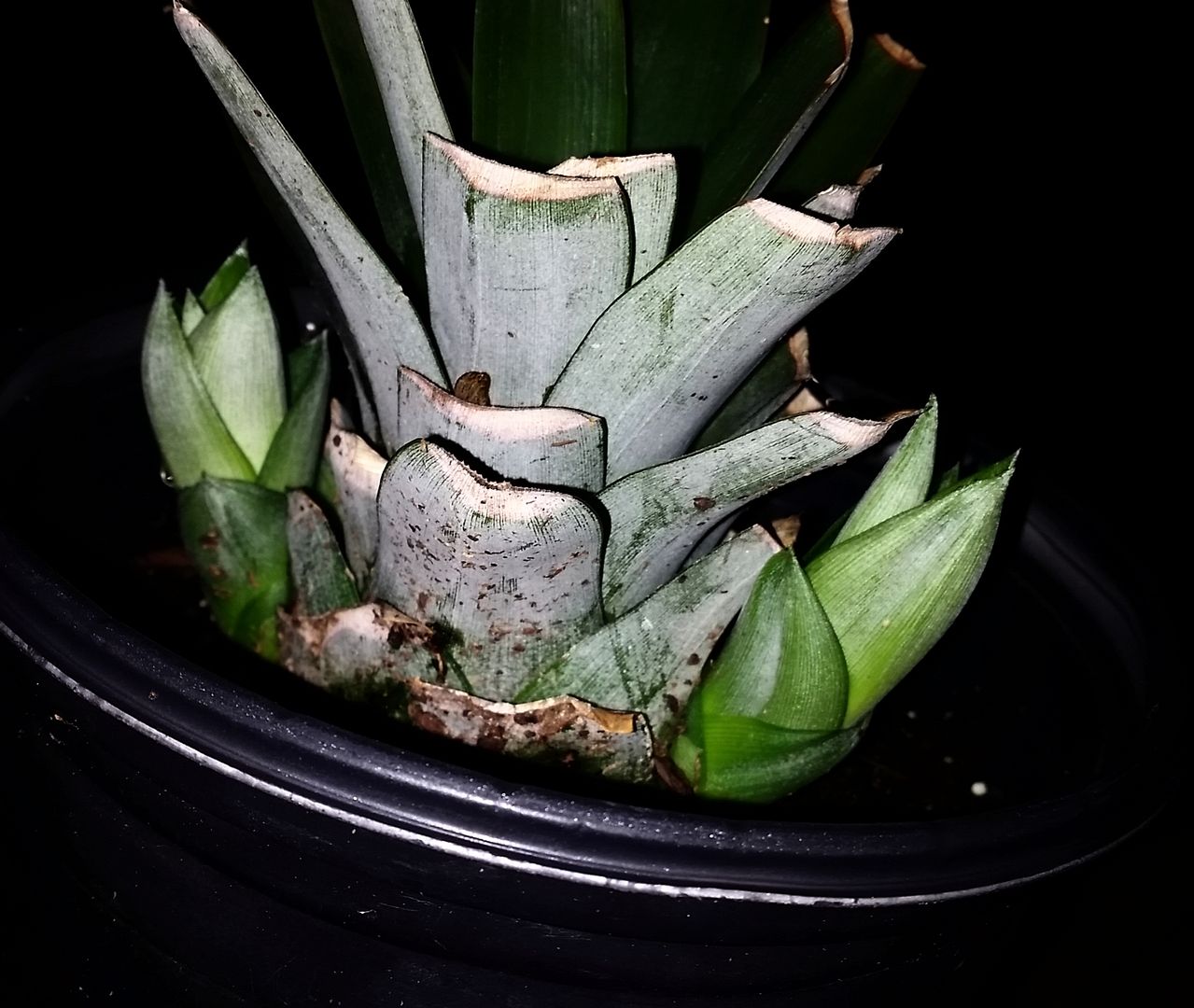 I left it out on my back porch all summer long, and it got almost continuous direct sunlight. It was looking like this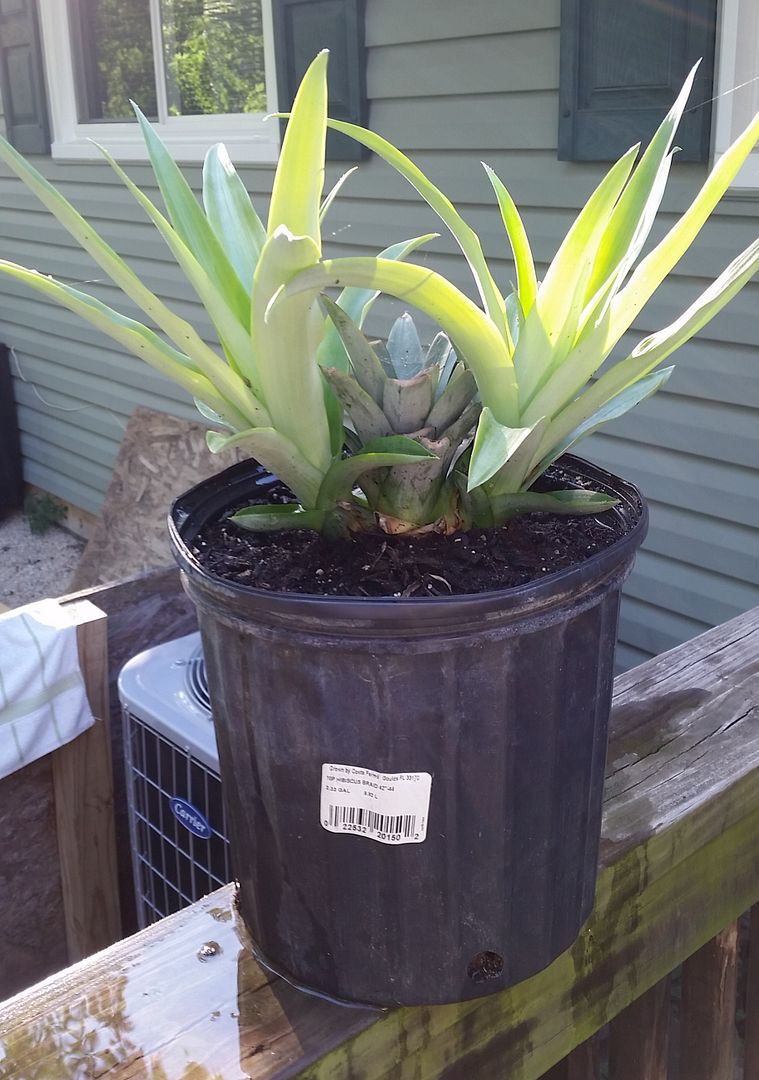 Well, now that it is winter, I've moved it inside and set it in a bathroom that is always bright and sunny. I don't expect a whole lot of growth, but at least it will live. Here is a more current picture, with my buddy posing in the background. As you can see, I have removed the original main stalk that was in the center because I figured that it had served its purpose.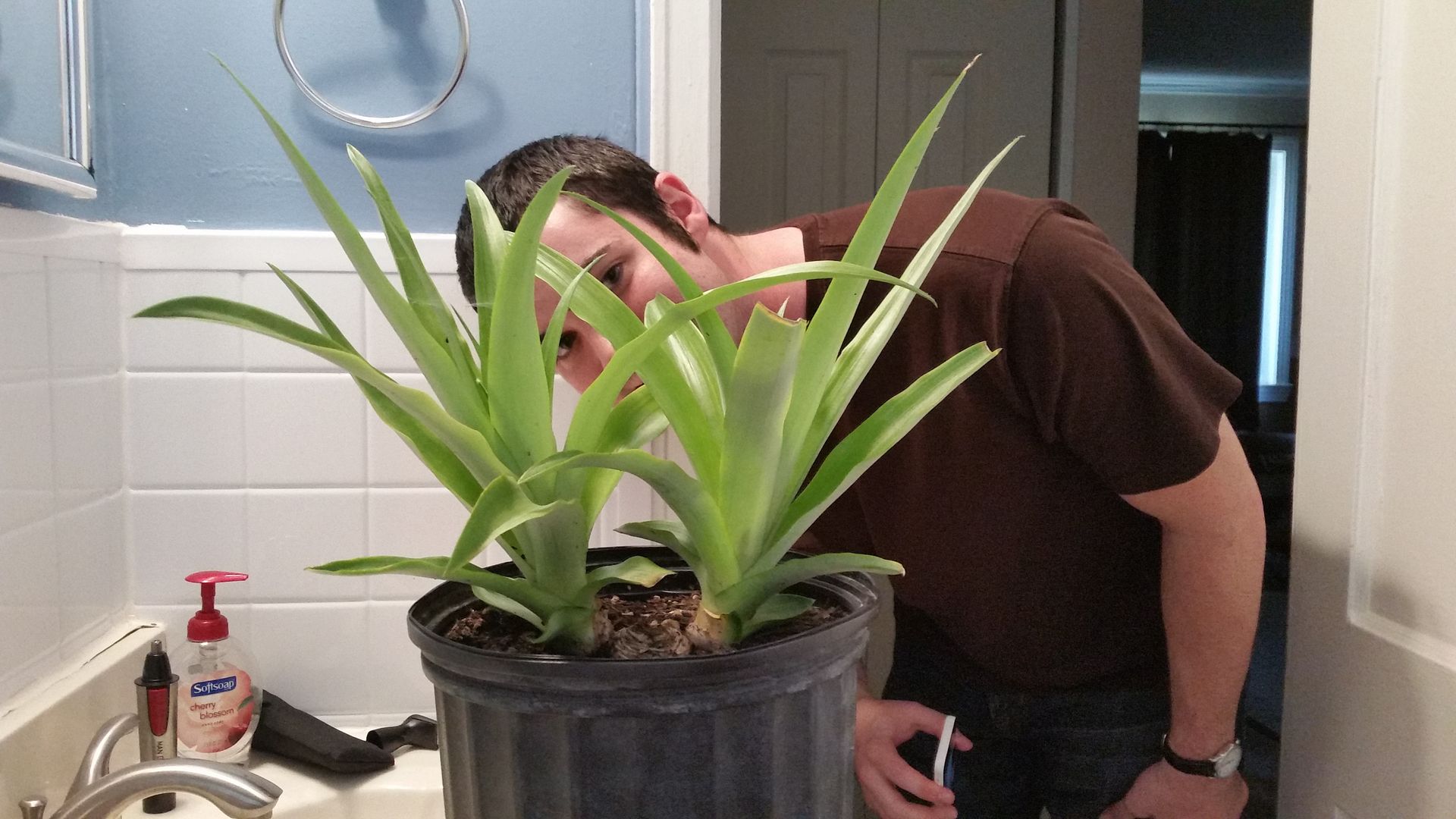 So, I have a few concerns:
1) Should I separate these two pineapple plants? I've been wanting to, but I fear damaging them and they seem to have been doing fine thus far. Once spring rolls around, if I keep them conjoined, I plan on putting them in a way bigger pot and putting them back out into their sunny, warm spot.
2) Do you think it would be beneficial to shine a couple of high powered CFLs on my pineapple plants at night after the sun has gone down? Here in DC, the sun has been going down around 4:345 to 5 pm lately, I'd say.
Obviously the goal is to maximize yield and minimize time, but I've been wanting to successfully do this for such a long time that simply producing a pineapple will make me happy.
Thanks in advance for any advice everyone. I'm new here, and and started avidly gardening vegetables in my backyard about three years ago and now I'm hooked. If my partner would let me, every inch of our yard would be covered in fruit and vegetable plants.